Rui Hachimura: the mestizo who defeated racism in Japan
He marveled in his third season at Gonzaga after a difficult start. He learned English based on "rap, videogames and Netflix".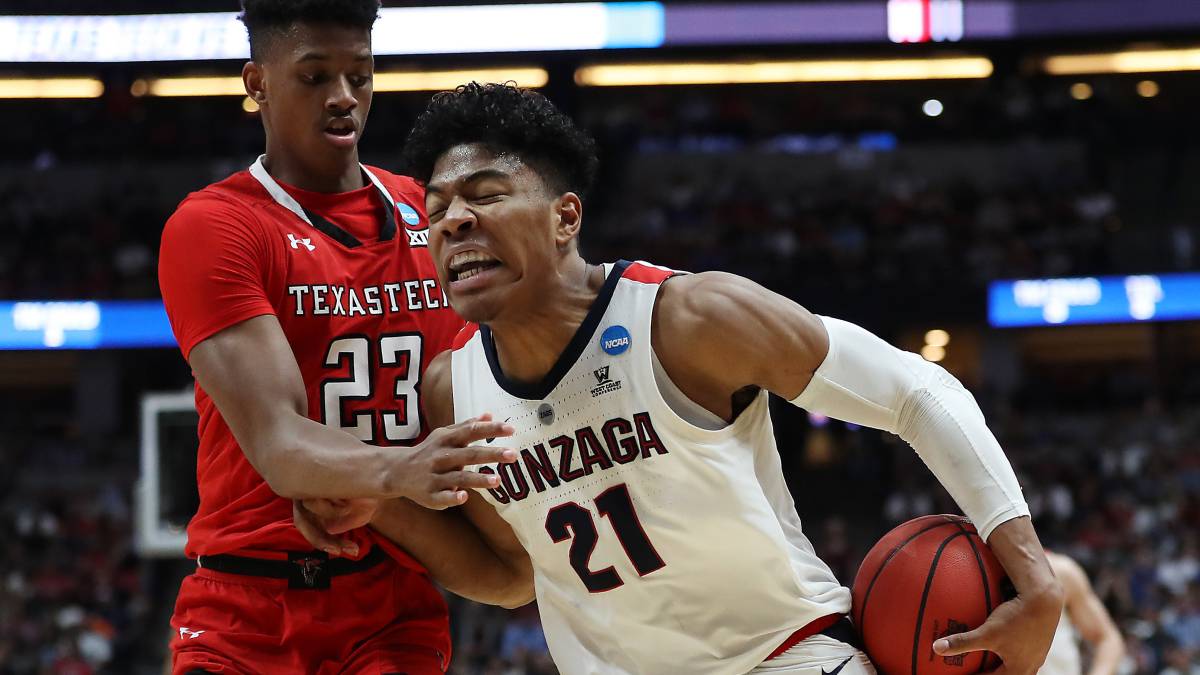 Number number: 9 (Washington Wizards)
Edad: 21 years (February 8, 1998 in Toyama, Japan)
Height and weight: 2.03 and 104 kilos.
Universidad: Gonzaga (2016-19)
Statistics NCAA: 12.1 points, 4.4 rebounds and 0.8 assists.
Puesto: Alero
The Gonzaga Bulldogs, which had risen to number 1 in the AP ranking a few days after the start of the university tournament, were finally at the gates of the Final Four after losing the regional final of the West to the infernal defense of Texas Tech.
The lethal attack of the Washington State team clashed with its antidote, that revolution of the Red Raiders that later caressed the title that was finally brought the discipline of Virginia. The poster of favorite of his region that finally was not worth at all was given to Gonzaga especially two players: Brandon Clarke, a sensational defender, and the most mediatic Rui Hachimura, forward that in a matter of months shot his actions for the draft , where he was hardly guessed when he took his first steps in College. But his last season (19.7 points, 6.5 rebounds) was something very serious: he was voted Best Player of the Year in the West Coast Conference at the age of 21 and in the backpack three seasons in an NCAA where he had only just arrived the four minutes of media. If some are tempted to see a problem in their age, and a theoretical minor margin of development, others will undoubtedly highlight their ability to progress constantly. For example, in the three shot: from 19% in his second year to around 45% in the third. That, with its 2.03 height, makes it an ideal a priori wing for the current NBA. Able to score, open the court and make winning plays. With room for improvement, yes and above all, as a rebounder and defender.
Hachimura wants, of course, to be an NBA star. But he also wants his name to travel through his native Japan (he was born in Toyama), where as a mestizo he knew the prejudices faced by those who are like him.. or like the tennis player Naomi Osaka, winner of two Grand Slam tournaments: "I'm Japanese but I'm half Japanese and half black," says a player of a Japanese mother and father from Benin, "and I love seeing children like me following me. many challenges to face in Japan, a lot of discrimination ".
In Japan, where almost 99% of the population is of Japanese race, mestizos like Hachimura face serious problems of racism. He himself remembers that other children separated him "for being black" and that he came to think that his father was "the only black man in Japan" . He told The Undefeated: "They looked at me as if I were different from all of them and I love being that way, "says a player who visited Benin when he was 7 years old and does not want to lose his parental roots:" I am very proud of being half African and half Japanese ".
NBA dream after overcoming serious adaptation problems after the move from Japan to Gonzaga: "The language, the communication ... it was very hard, this is exactly the opposite of Japan, I thought about going back to my house but not I gave up, I had a goal to fulfill. " His companions tucked him in and helped him perfect English with a lot of rap, lots of Playstation and a lot of Netflix. "Now he speaks better than me," baseman Josh Perkins said a few months ago. And he plays very well basketball, so you have to prepare to hear his name a lot from now on ...
Photos from as.com