Rossi returns to resort to the Italian flag for his helmet
The tricolore with paint strokes, simple but beautiful, is the theme chosen by the Italian for the special design of his AGV this year in Mugello.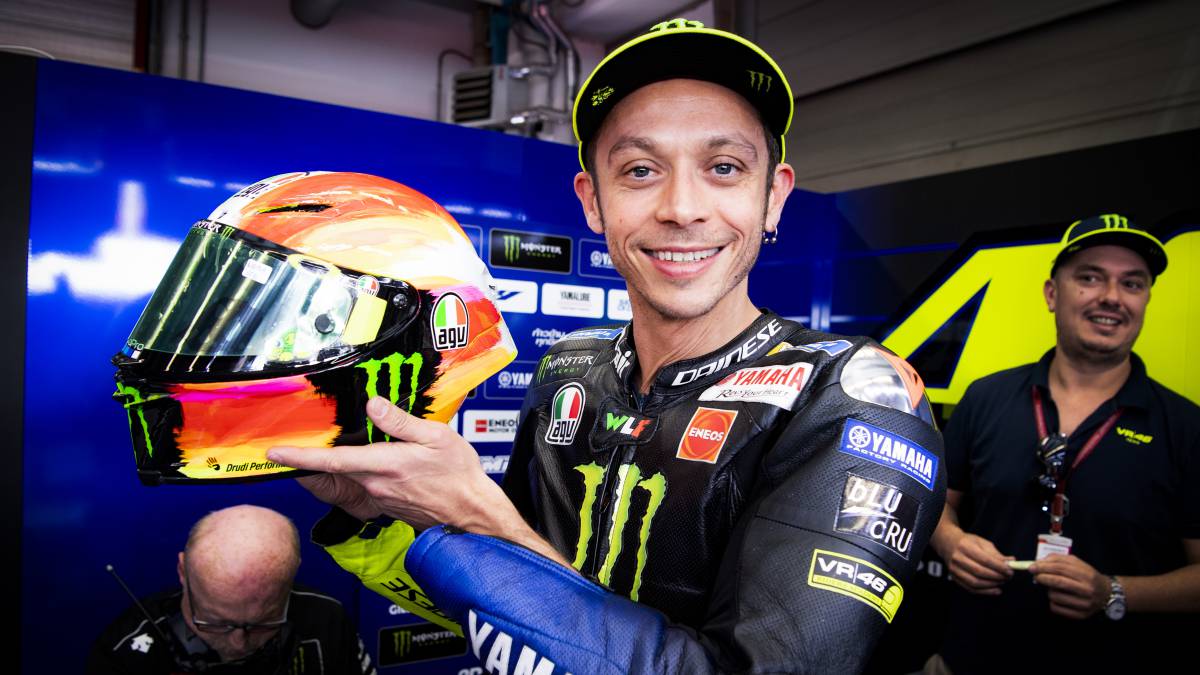 Valentino Rossi has once again resorted to the Italian flag, the green, white and red tricolore, as the main theme in the special design of his AGV helmet for the Mugello race. It is a simple but beautiful design, like paint strokes, and it is the third time that he has pulled the flag of his country, because he already did it last year and in 2002, although with different nuances.
From 1999 he launched design for the first time for the home race, it is already a tradition that The Doctor surprises the public with a new helmet for the most special weekend of the year for him, with one exception. Only in the year 2000, its first in the queen class, did not resort to this idea and from 2001 it has done so in an uninterrupted manner.
For tastes, colors, of course, but the one that caught the attention and the most remember is the 2008 course, when he put on the front of his AGV his funny face at the same time scared he put every time he reached the end of the Mugello straight, at 340 per hour, to face the turn of San Donato. His head designer, Aldo Drudi, asked him to explain how it was a return to Mugello and, when he put that crazy face to talk about the tremendous braking, asked him to repeat it, photographed him with that grimace and planted it in the helmet. It was something very original, never seen before, and very funny.
Photos from as.com