Rossi and Lorenzo, the kings of Montmeló are in low hours
With ten and six victories each are the ones who have won the most there, but this time they face the Catalan event with little optimism.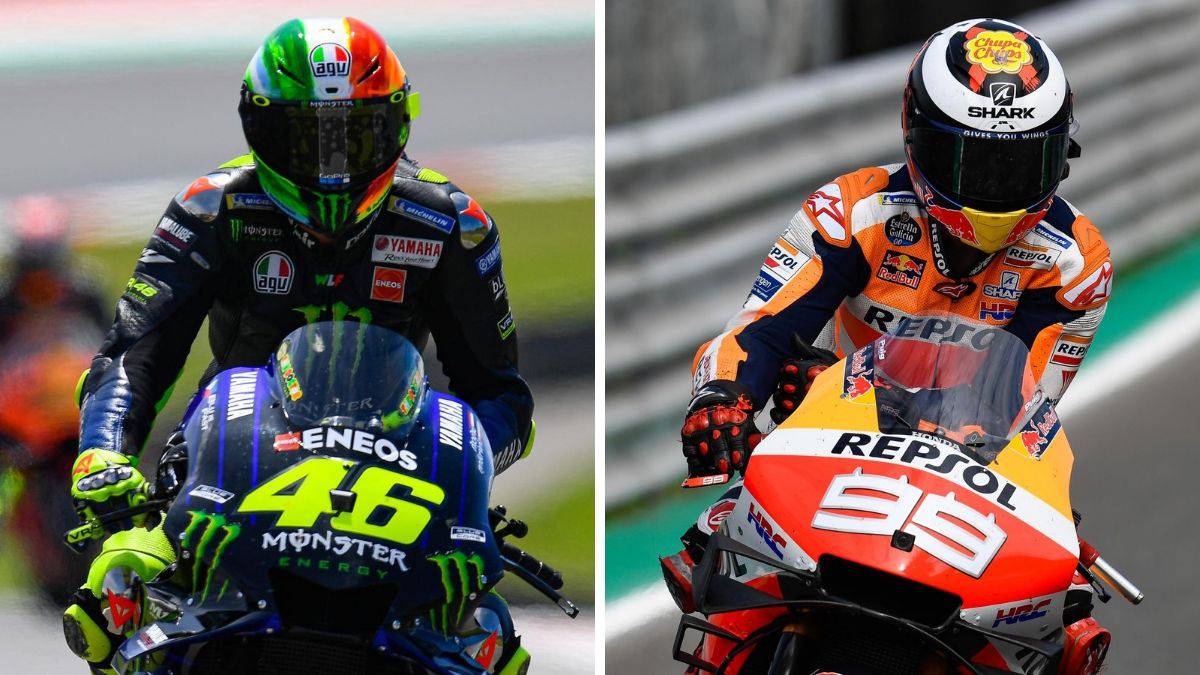 This weekend will be the 28th time that the MotoGP World Championship has set foot on the Montmeló circuit. It entered the calendar in 1992 to be the setting for the European Grand Prix (starting in 1995 as the GP of Catalonia) and since then many pilots have been seen uncorking a bottle of champagne from the top of their podium, but not as many times as Rossi and Lorenzo, have done the kings of the Catalan route. The two are the ones who have won the most there, although this time it will be difficult to finish with a smile.
The first place on the podium of victories in the Barcelona-Catalonia Circuit is occupied by Valentino, and by a long distance. Diez are the times that the Italian crossed the finish line there before anyone, the first in 1997, in the 125cc race in his second time at Montmeló. The following year, already in 250cc, he would take the win again and repeat again in 1999. And since he is in the queen class he has been victorious seven more times, two with Honda (2001 and 2002) and five with Yamaha (2004, 2005, 2006, 2009 and 2016) .
Lorenzo, is the next driver of the list that accumulates more hits in the Catalan event with six. Unlike Rossi, the Spaniard did not win there in the small displacement and could not be released as winner until 2007 in 250cc. The five remaining victories would come in MotoGP, four with the Yamaha (2010, 2012, 2013 and 2015) and one with Ducati, which he won last year and which may be the most special for doing it after one of its most difficult stages and with a motorcycle with which Valentino did not get even a victory.
Now, Montmeló receives them loaded with beautiful memories, but the kings arrive without luster in their crowns. Rossi comes from falling at home, leaving a string of criticisms of the development of his Yamaha and anticipating "another challenging weekend": "We were not very competitive the last time". While Lorenzo is confident to find the rhythm after passing through the Honda factory in Japan, but their discreet results (always outside the Top 10) do not invite optimism. They are not at their best, but if they have to smile in some site, maybe it's where they have done it most ...
Photos from as.com