Roig: "We will make a good team"
The president of Villarreal Fernando Roig made a review of the current yellow team, among other issues the renovations of Cazorla and Calleja.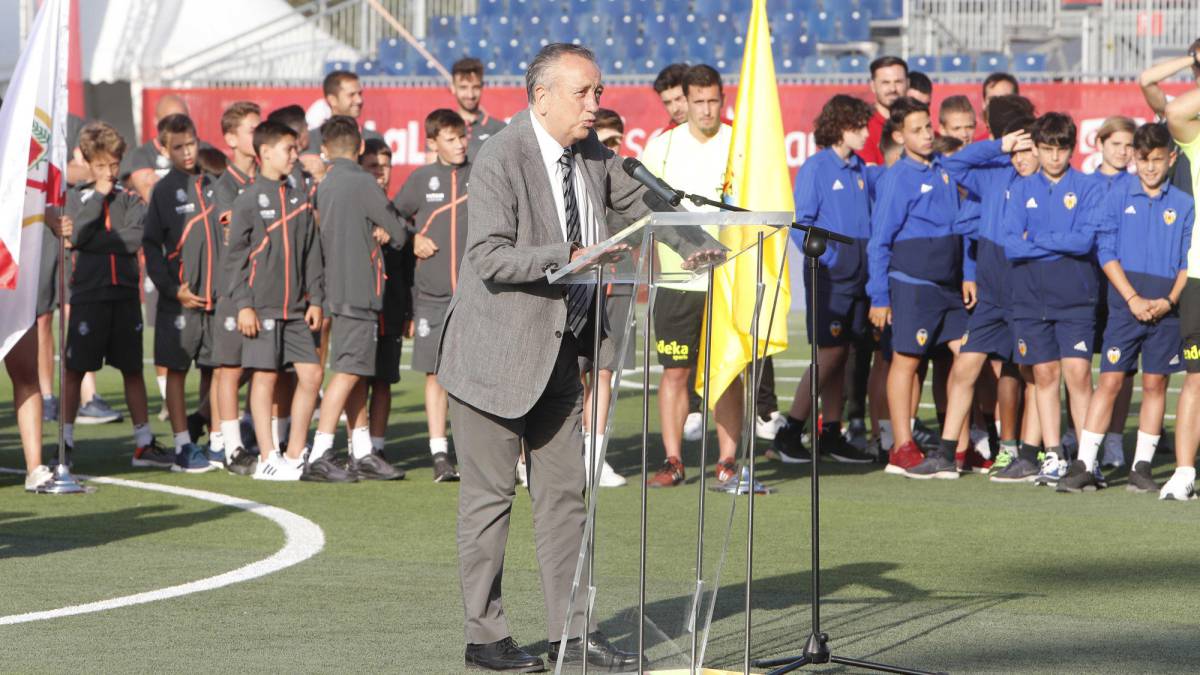 President Fernando Roig spoke about sports planning and also about the continuity of Santi Cazorla during the presentation of the season ticket.
4
Cazorla Renewal: "There was a preliminary agreement, but we have negotiated and improved, but the It was important that Cazorla was still at Villarreal, I think Cazorla is a very important player, a good reinforcement for the team and I hope he helps us to have a great season, we knew that Santi wanted to stay here and that he has prioritized staying with us. He is at ease and pleased to be able to continue with us We have reached a good agreement and we have made very good conditions for him to stay with us.
Continuidad de Calleja: It was also important that Calleja continue with us, I think it has been a good coach the final part and last year, that good job of that final stretch deserved to continue with us. He is a coach of the house, we know well and I think we will have a very good coach.
20.000 subscribers: Now we must focus on making 20,000 subscribers, that is the goal from Monday, to be able to have a full field. The important thing is to make 20,000 subscribers and for this we have made several initiatives.
Fichajes: I will not say names, we are working and we will make a very good team, but that is a subject and a job of the CEO. It is a matter of patience and tranquility, it is a market in which there are great teams that pay huge amounts for the players, and we must reinforce ourselves, but we must be sustainable. The CEO knows that it must be sustainable and balanced, we will have to sell and buy, but we will be doing things.
Departure of Fornals: We will talk about the departures, as they are confirmed and we will say it. Everything I speak is not good for Villarreal, so I better keep quiet and wait. We will make a good team, I ask people to have confidence. Right now the important thing is to be with the team and trust that we will make a good team.
Photos from as.com