Rodrigo and Liverpool on the front page of Barcelona
The forward of the Valencia consolidates like one of the options of the Barça for the attack. The "pride network" in the Wanda, the other argument of the first Catalan pages.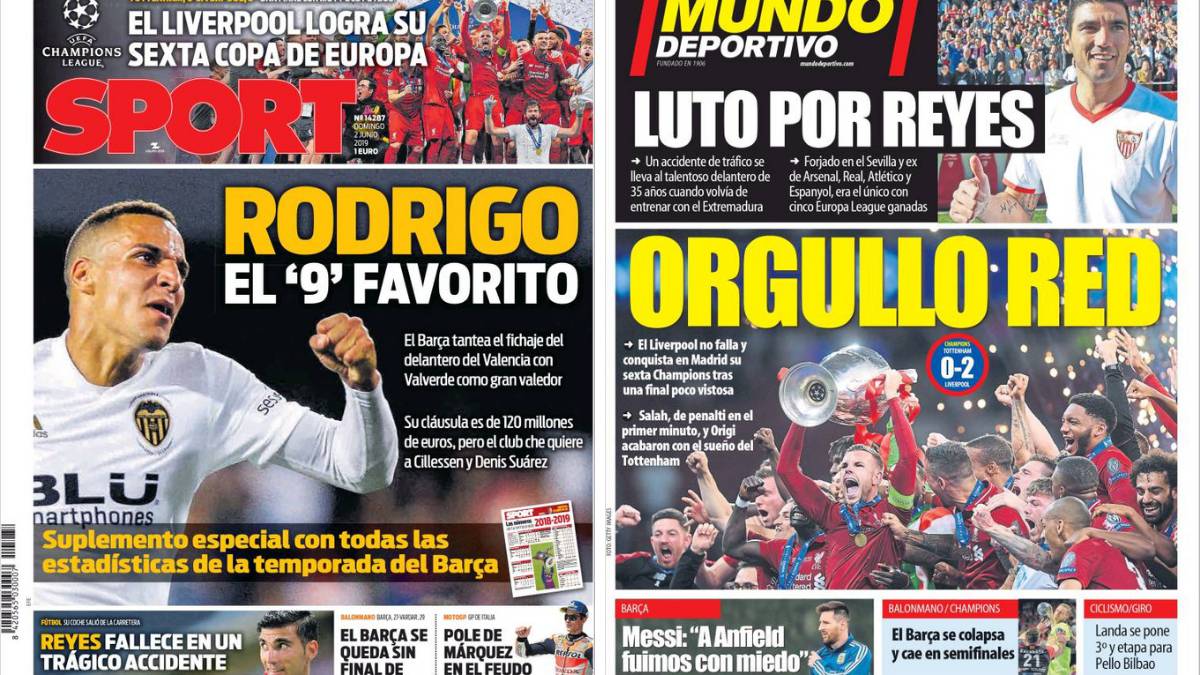 There is a "new king" in Europe and this is how he remembers it on his L'Esportiu cover on Sunday. Liverpool won the Champions League in the Wanda in a final that escaped to Barça with a second part to forget in Anfield. "Pride network", is the cover of Mundo Deportivo, which also recalls the figure of the late José Antonio Reyes.
The other argument of the front pages of Barcelona this Sunday is Rodrigo. That players like Cillessen or Denis Suárez can enter the operation would lower the signing, although what Valencia needs more or less urgently is money. For Sport, Rodrigo is the favorite nine, although the possible signing of Griezmann would not make the signing so high.
Photos from as.com