Resume hopes in the Warriors: Durant will train
The forward of Golden State will perform his first exercises after the injury he suffered against Houston Rockets in the fifth game of the final of the West.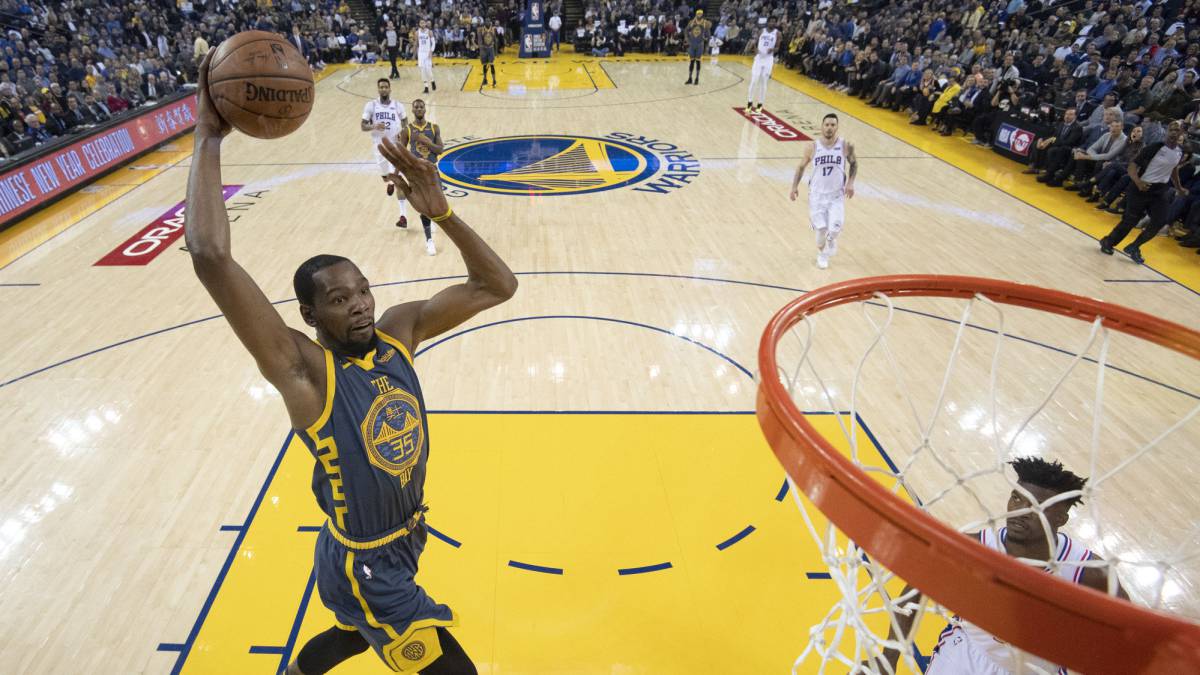 Golden State Warriors see some light at the end of the tunnel: Kevin Durant will train for the first time since the injury he suffered today exactly one month ago in the fifth game of the Western Conference final against Houston Rockets.
It is great news for the Bay franchise, which are 3-1 down in these NBA Finals against Toronto Raptors, but not conclusive: that the forward perform exercises on the court, does not indicate that he is able to play the fifth game.
Es more, after the defeat in the fourth, the sensations were very negative. "Durant, simply, is not ready . His body is not ready, the coaches do not believe it, he does not believe it ...", said Brian Windhorst (ESPN). "I'm very familiar with the training that KD had yesterday with the team and I will say that it did not work well at any level, it did not work well, I went from thinking that I could return at some point in the series to feeling that I'm not going to play anymore" said the former player, and now commentator, Jalen Rose.
Photos from as.com