Remiro will have a better record in the Real than in Bilbao
They offer you a higher contract to be the owner. He leaves Bilbao in pain when he considers that he has not gambled enough for him. In Seville they did not guarantee him to play.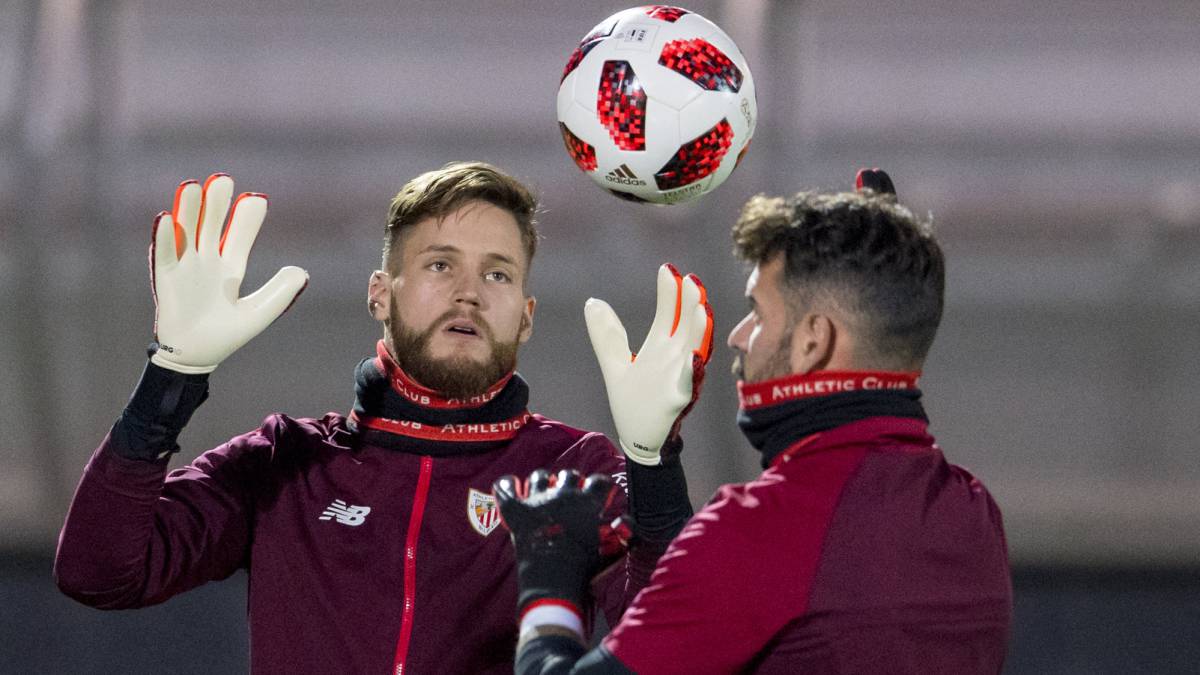 La Real Sociedad offers a much higher contract to Alex Remiro than what Athletic proposed. In the coming dates he will sign with the club from San Sebastian. He leaves Bilbao in pain when he considers that he has not gambled enough for him. Considers that in the Real, with Luis Llopis as goalkeeper coach, can be a starter, a concept that understands that neither in Bilbao nor in Seville, which also tempted him, they guaranteed.
Remiro, 23, is already submerged in the summer vacation after a very hilly campaign in Athletic, first in the stands and then in the reserve when refusing to renew his contract, which expires on June 30. Unai Simón and Herrerín were the chosen ones with the ostracism of a Remiro that has limited itself to training all the year in the rojiblanca factory. The arrival of the new technical organization chart was not able to convince either. Even the president of the entity, Elizegi, believes that he has "made a mistake" and that his decision "is not smart", in the midst of a wrong that could not be whitened.
In addition to Real Sociedad and Sevilla, Espanyol, Girona and a couple of clubs in the Premier, have also probed. Remiro pretends to be an important man, with minutes and confidence. He maintains his environment that in the Athletic the bets were other, that neither the previous meeting nor the present one have been committed with his pretensions and that there have been formulas to make unblocked the entrenched situation.
Se limited to say goodbye with a missive by social networks, without remembering the hobby. The goalkeeper of Cascante slipped after ten years in Lezama his "thanks to the institution that has given me the possibility of fulfilling the dream of becoming a professional. And to all the people who have helped me to become a footballer and grow as a person. " Special mention to "Berizzo and Garitano, exceptional professionals, empathic and understanding, and all my colleagues, with capital letters" .
Recognized with a certain melancholy that had not been an easy year. "Sometimes things are not as one would wish and you have to know how to assume reality with maturity and professionalism. This is what I have tried, looking for new challenges that will allow me to continue on my way, "he concluded. He had two assignments in Levante and Huesca and has not been able to debut in first with Athletic despite the fact that the future was his with Arrizabalaga and Unai Simón.
Olabe admits that they like
Roberto Olabe, football director of the Real, said yesterday: "Alex we like it, we value it a lot and we have followed it". He believes that Remiro, Rulli and Moyá are many and the desire for an incorporation "will condition the future of our goal" .
Photos from as.com