Real Valladolid has no offers for its players
The sports director said that "there is nothing to talk about Calero." In addition, the third match in the USA is eliminated and the new shirts will be presented shortly.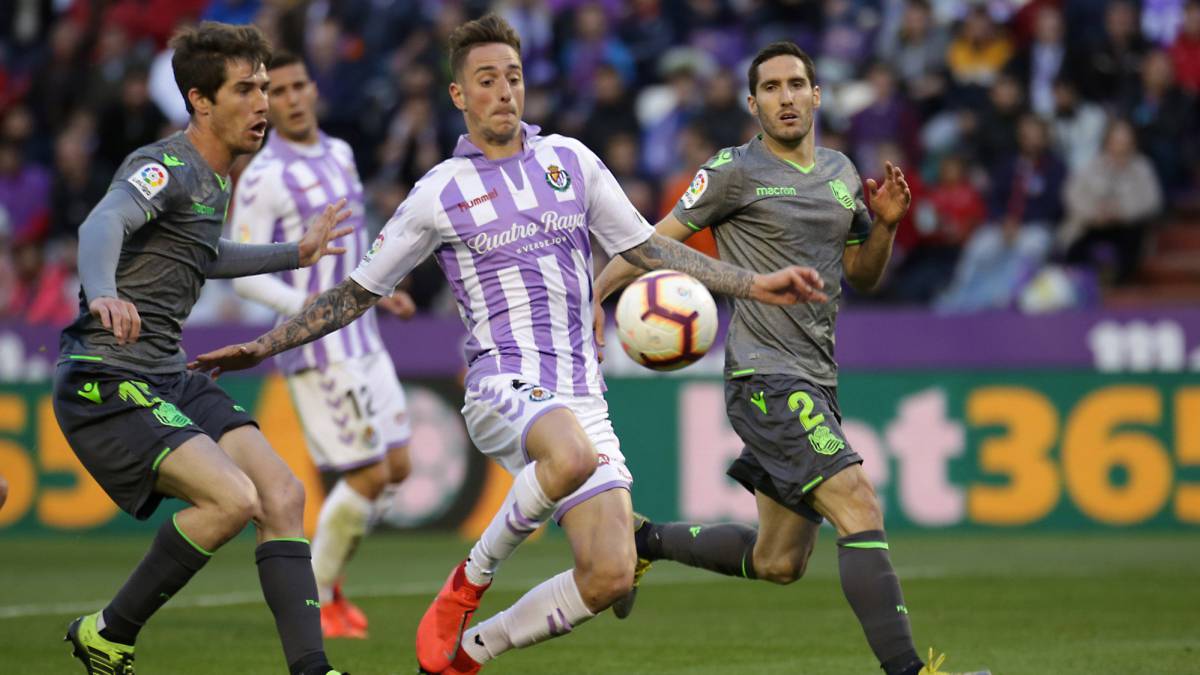 The names that can be in the thinking and in the agenda of many teams that belong to Real Valladolid are evident. The one of Fernando Calero is one of them and yesterday his representative Jose Mesa (who is also the one of Aguado) was in Zorrilla and could have returned to negotiate the exit of the player of Boecillo that excelled in last season, although Miguel Ángel Gómez assured that "There is nothing to talk about Calero, because he is our player and has the maximum confidence of the coach and the club and there is nothing to discuss with his representative." The truth is that Miguel Angel Gomez said that right now there is no offer that has come to the club by a blanquivioleta player: "There is nothing, just rumors, we in Valladolid have not received any offers. It is evident that there are rumors and that the market is in a test of situations ". In addition to Calero, names like Ruben Alcaraz, Toni, Waldo or Guardiola could be on various agendas of the teams.
During the presentation of Aguado, David Espinar (head of the presidency of Real Valladolid) confirmed that the club is seriously assessing the possibility of eliminating the third party that had in the plans in the stay in the USA and Canada: "It is very possible that this third party is not played; we prefer that the team make a good preparation the previous days and that the preseason in America is limited to matches against San Jose and Cardiff. " The rest of the friendly matches when the team returns to Spain are still to be determined except for Medina de Rioseco on the 27th against Racing: "We are closing four more matches and it will not be long before we announce them, we are waiting to sign a couple of agreements". The sports director, Miguel Ángel Gómez, added: "It is very nice what is being done from the club; the efforts of Ronaldo and the entire commercial department are going to get what is going to come, I think it's very nice and from there that everyone interprets what they want, "leaving speculation open to rivals in which he played the president or parties before teams of bells by the influence of Ronaldo.
In another order of things, and before traveling to the US and Canada, the club will present the new shirts of the 2019-20 season that will surely have as novelty the change of brand Sportswear that dresses the club. The presentation will therefore be next week.
Photos from as.com