Real Valladolid defends itself and rejects the accusations
The club states that "it will not allow its legally obtained sporting results to be questioned"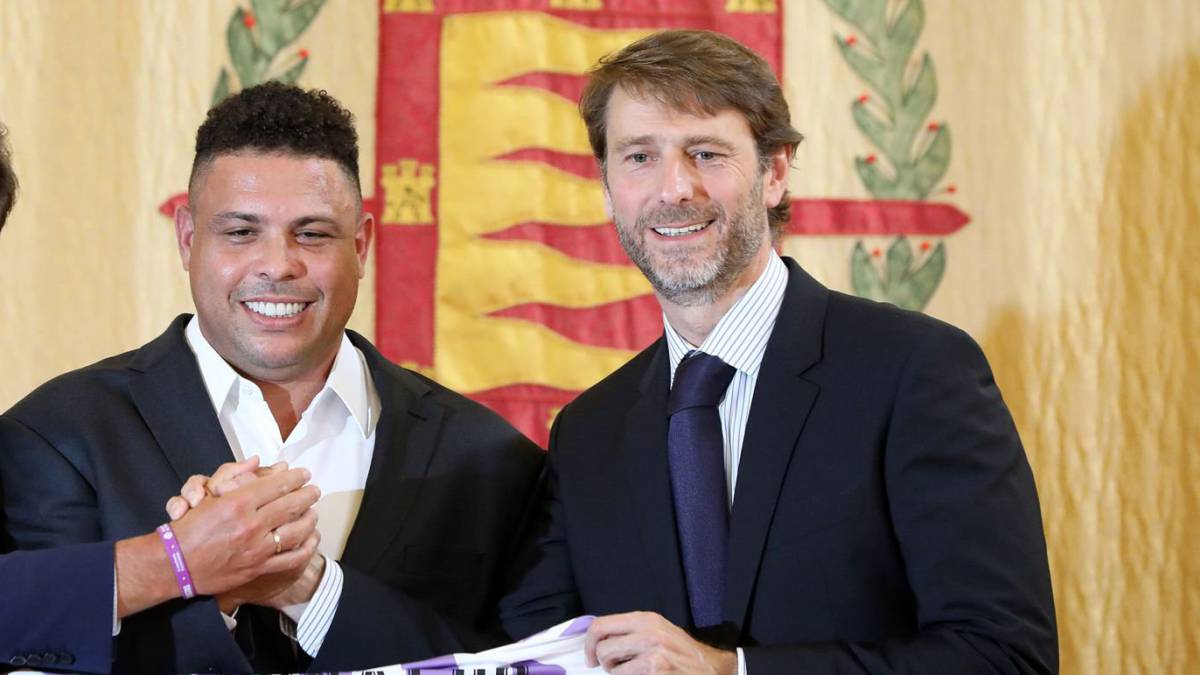 El Real Valladolid broke its silence through an official statement on its website. After the latest events with the opening of a file by the RFEF and the complaint from Girona, the Ronaldo club responded by rejecting the allegation of the facts and reserves once again the right to take legal action against those who tarnish its reputation. This is the text of the official statement:
"The Real Valladolid Football Club, on the occasion of the complaint filed by Girona FC SAD and the opening of the Extraordinary Disciplinary Procedure initiated against our Club by the Competition Committee of the Royal Federation Spanish Football, says:
1. The Real Valladolid Football Club is not going to allow to question their sporting results, obtained lawfully in the season 2018/2019, confirming their permanence in the First Division.
2. El Club rejects the imputation of the facts that, in an interested way, are object of denunciation on the part of the Girona FC SAD., supported in simple cuttings of press, and in which there has not been any type of participation on the part of the Real Valladolid Club of Soccer nor direct, or indirectly.
3. The Club has a Compliance Program, duly au ditado, which includes a series of measures to prevent unlawful actions and thus preserve the integrity of the competition, in accordance with the guidelines established by LaLiga and RFEF.
4. The Club will present the appropriate allegations in the legal terms that are established, in view of the evidences that are accredited in the File Instructor.
5. The Club shows its maximum respect to the judicial proceedings that continue under secrecy of summary, as well as to the processing of the Disciplinary File from which we have been transferred.
6. The Club feels seriously injured and will not allow its image, reputation, the interests of its subscribers and fans, and its activity to be eroded. In line with this idea, the Club is awaiting confirmation by the Court of Instruction No. 5 of Huesca of the person of this entity as injured in the case.
7. The Club reserves the right to exercise actions against third parties for the protection of their interests. "
Photos from as.com