Rea, sanctioned after his touch with Lowes: loses the podium
He went to apologize to Yamaha, but that did not save him from a penalty that left him fourth and will make him come out last in the Superpole Race.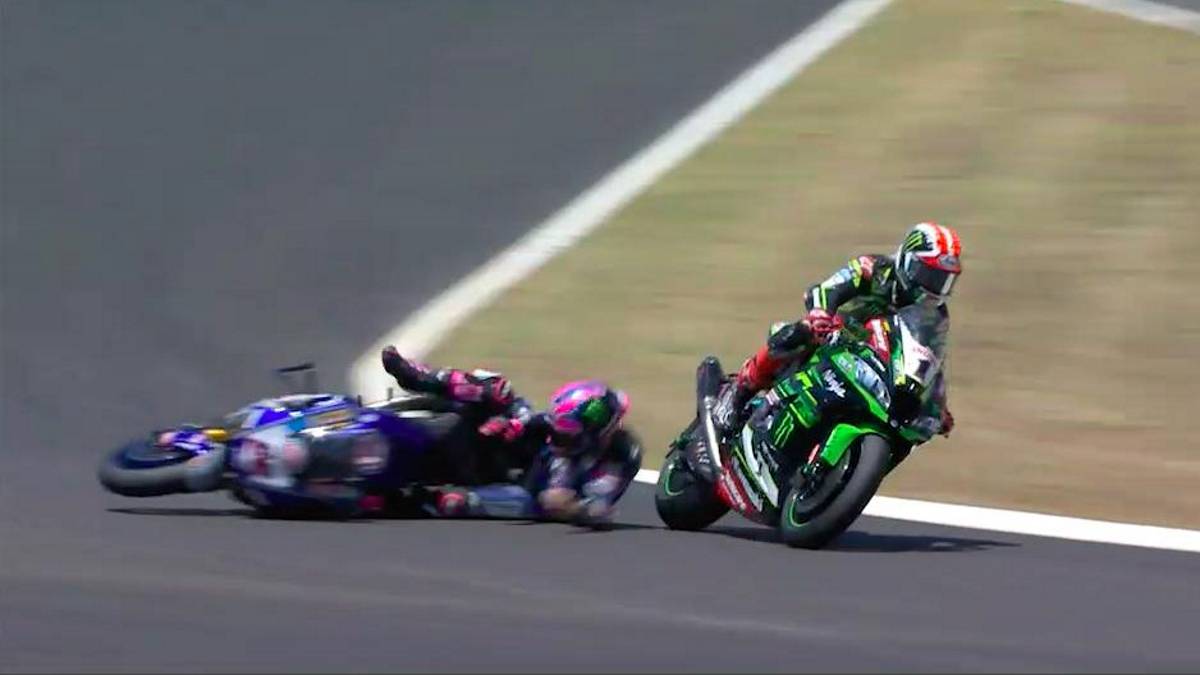 With a direct Baptist for what was his twelfth victory of the year, Jonathan Rea did not want to miss more points than necessary in a battle in which the Spaniard already enjoys a superior advantage to the two races with respect to him. Although it was only four points, the figure was more significant than it seemed for the Kawasaki driver who, after seeing his aspirations to victory and also the second position vanish in the beginning, has not had more option than fighting for the last podium drawer with Sam Lowes.
The British had reached the Northern Ireland wheel of his partner. Van der Mark overtook Rhea and left, leaving the English rider alone in danger. He wanted to repeat the same performance the other man from Yamaha, however, has seen how Jonathan clung to add 16 points and occupy the last step of the podium, even though it seemed that the Briton could have something else. He carried the weight of the third position Sam, which has still six laps to go was overtaken by the most direct rival of Bautista in the championship.
Tan only three laps later, Lowes decided to go back to action and recover a place, which kept until the last curve of the Andalusian route. There, in the last opportunity where everyone wants to give the ax and where they win a career or in this case positions, Rea was not going to be less and tried. The Northern Irishman, in an action that ended up being simply a stroke, have destabilized the Yamaha rider who has finished with his aspirations on the gravel of Jerez. The Kawasaki pilot, who finished with tears in his eyes when he arrived at the park closed, apologized. But everything did not end there. Jonathan demonstrated the greatness of the champions approaching the garage of the Japanese, where he apologized for that action that left Lowes with the locker to zero.
Rea sanctioned hours later
Dirección de Carrera announced after a few hours that sanctioned Rea twice: removed a position in Race 1, down to the fourth position and leaving him without a podium, and will make him out last in the Race of the Superpole on Sunday morning.
Photos from as.com