Rammstein: the blue and white is seen in the fire
The German group shook the foundations of the Espanyol stadium with its show last Saturday. The perica hobby, present among the public.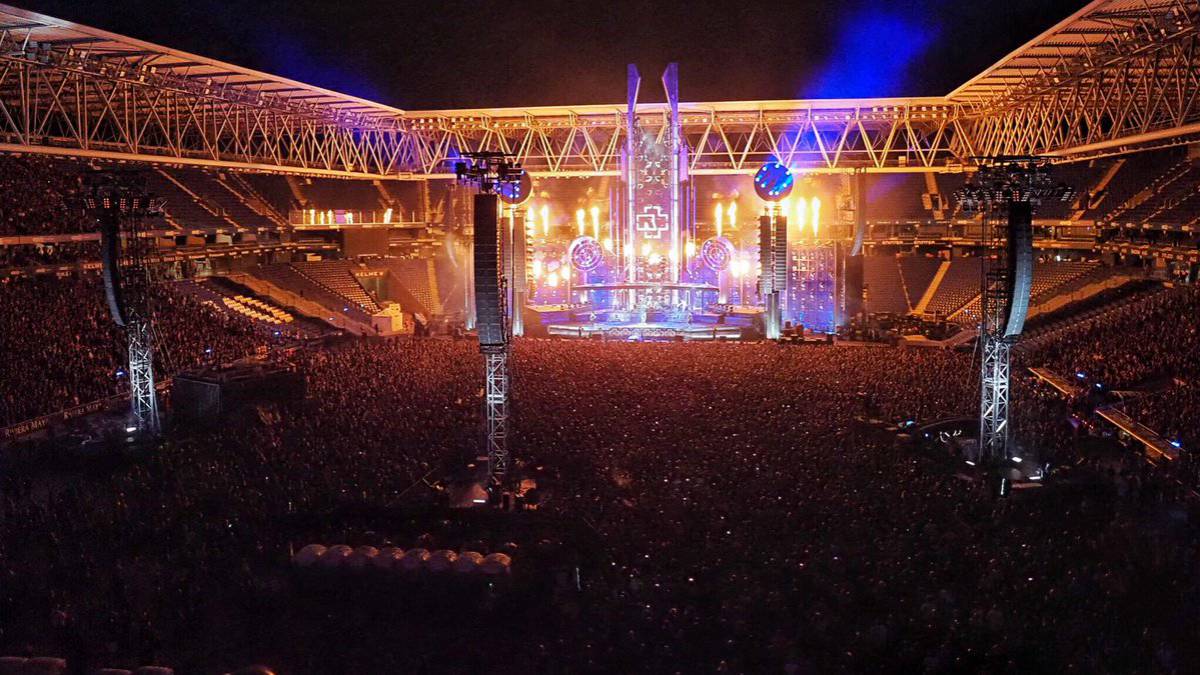 Fire, apocalypse and noise. Rammstein made the foundations of the Espanyol stadium tremble last Saturday and gathered around 35,000 spectators. The German industrial metal group chose the perico fief to offer its only concert in Spain as part of its European tour and the white and blue color was highlighted while themes such as 'Was ich liebe', 'Du hast', 'Sonne', 'Ohne dich' resounded and 'Engel'.
The first explosion on stage, just to signal the appearance of the band, presaged that it would be a night to remember and Rammstein fans showed their devotion without measure. The fief of Espanyol was a luxury witness and there was 'tribute' to the club perico. Not on the part of the German band, although of three Murcia. The assistants wore t-shirts where the black color prevailed, but there were three who skipped the protocol, Bejar, José Mari and Chechu, and did not hesitate to buy the Espanyol shirt and wear it. In the back you could read Rammstein with the number 94 (the year of formation of the band). "Since we have come to the Espanyol stadium, we better take advantage of the occasion and wear this shirt. This concert is something we will remember all our lives and we wanted something that would make it even better ", they comment.
In the show there was no lack of fire, smoke and pyrotechnics. The music left the background in the background, but those parrots that came to the concert lived in 'home'. The RCDE Stadium 'caught fire' as expected next season.
Photos from as.com