Rammstein at the RCDE Stadium: the blue and white between the fires
The perico stadium hosted the only concert of the band in Spain and starts a summer full of activities until the return of the team.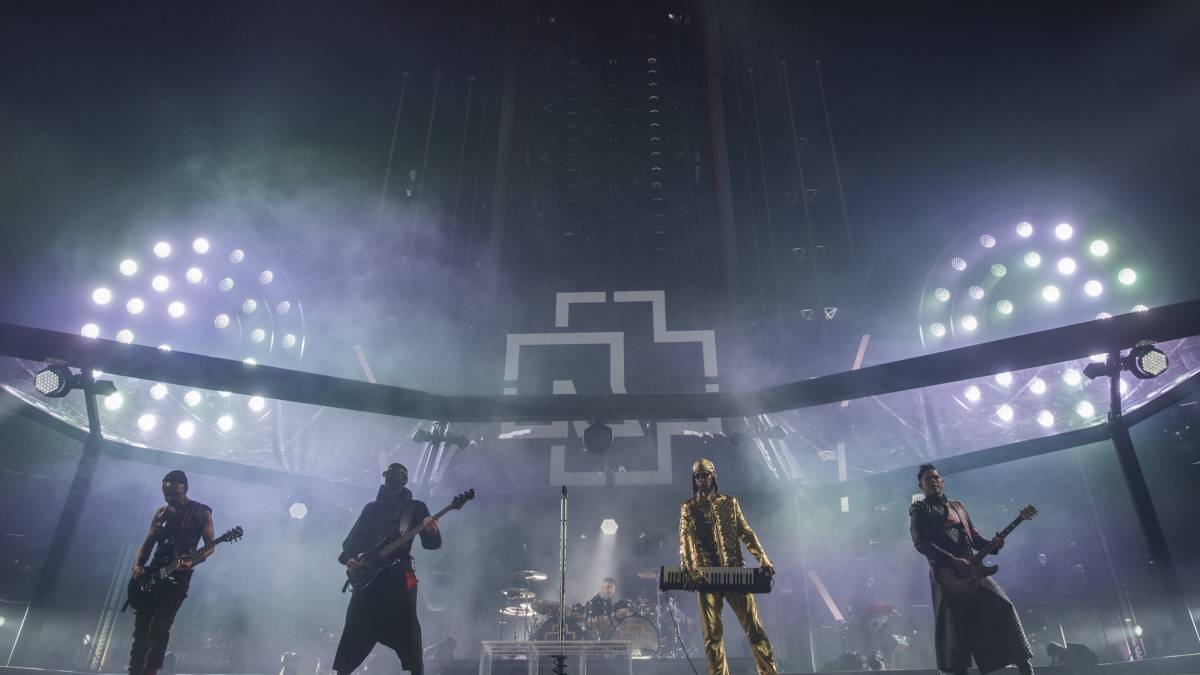 Apocalypse, fire and noise. Rammstein shook the foundations of Espanyol stadium and gathered about 35,000 spectators. The German industrial metal group chose the perico fief to offer their only concert in Spain during their European tour and the blue and white color was highlighted while the themes were 'Was ich liebe', 'Du hast', 'Sonne' and 'Engel'. The first explosion on stage, just to signal the appearance of the band, presaged that it would be a night for the memory and the fans showed their devotion without measure.
The fief of Espanyol was a witness of luxury and there was 'homage' to the parrots. Not the German band, but three Murcia. Attendees wore shirts, mostly black, but there were three who skipped the protocol, Bejar, José Mari and Chechu, bought the Espanyol shirt and wore it. In the back you could read Rammstein with number 94 (the year of formation of the band) . "Since it is the stadium of Espanyol that better than to wear his shirt", they explained to reveal the why.
Photos from as.com