Rafa Nadal: dinner with the king emeritus and the hotel
The Spaniard had a busy day this Sunday after winning his 12th Roland Garros. He had a dinner with the king emeritus and his family. This Monday at 11 he said goodbye to Paris.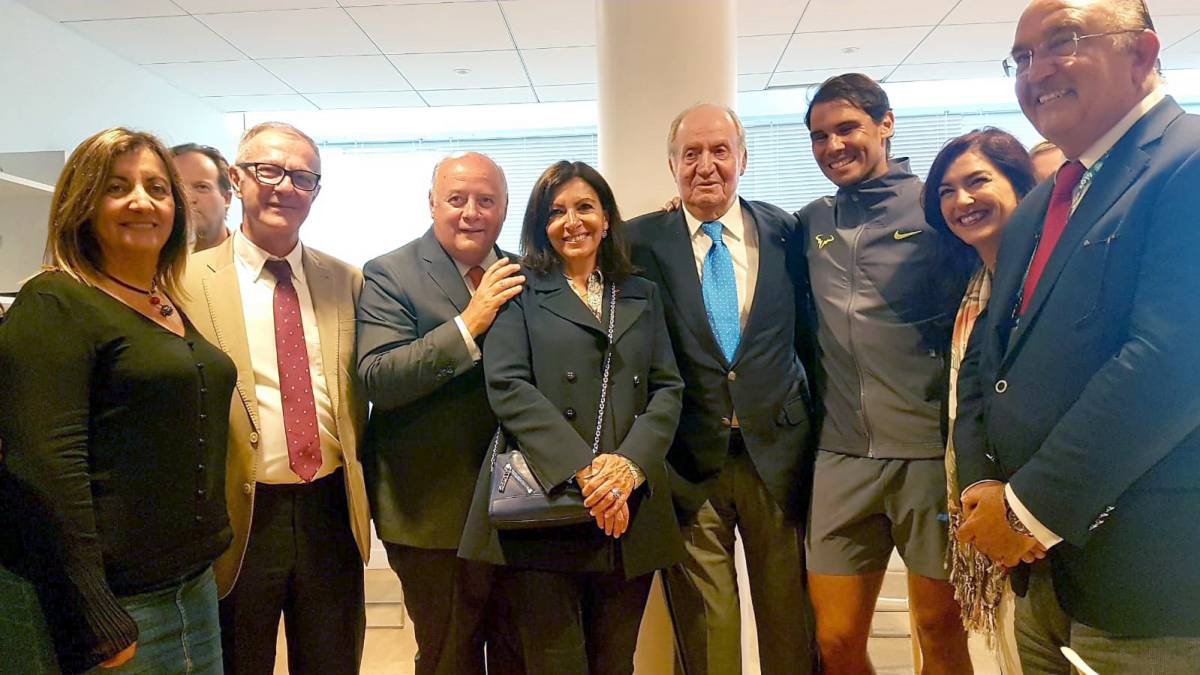 After lifting the Cup of the Musketeers for the twelfth time, Rafa Nadal celebrated with a broad representation of his family, who was supporting him in Paris. It was after receiving the congratulations of authorities and sports personalities as the Minister of Education, Culture and Sports, José Guirao, and the president of the Sports Council, María José Rienda; after being photographed with the trophy in the botanical garden next to the track Simonne Matthieu and of attending some commitments with the official media that caused him to delay more than an hour the press conference after the final.
Also he had left journalists to attend before getting ready to dine with the King Emeritus Juan Carlos I and one of his daughters, Infanta Elena. It was in the Lulli room of Cafe de la Paix, where he usually celebrates his titles. Then there was no party, at least for him, because his plane left at 11: 00 and before, around 8:50, he had a meeting with the Spanish press at his hotel.
Photos from as.com