Quebrantahuesos: Sabiñánigo welcomes the 11,500 cyclists
This Friday started one of the most special weekends for cyclists in Spain. La Quebrantahuesos celebrates its XXIX edition. Accountant, honored.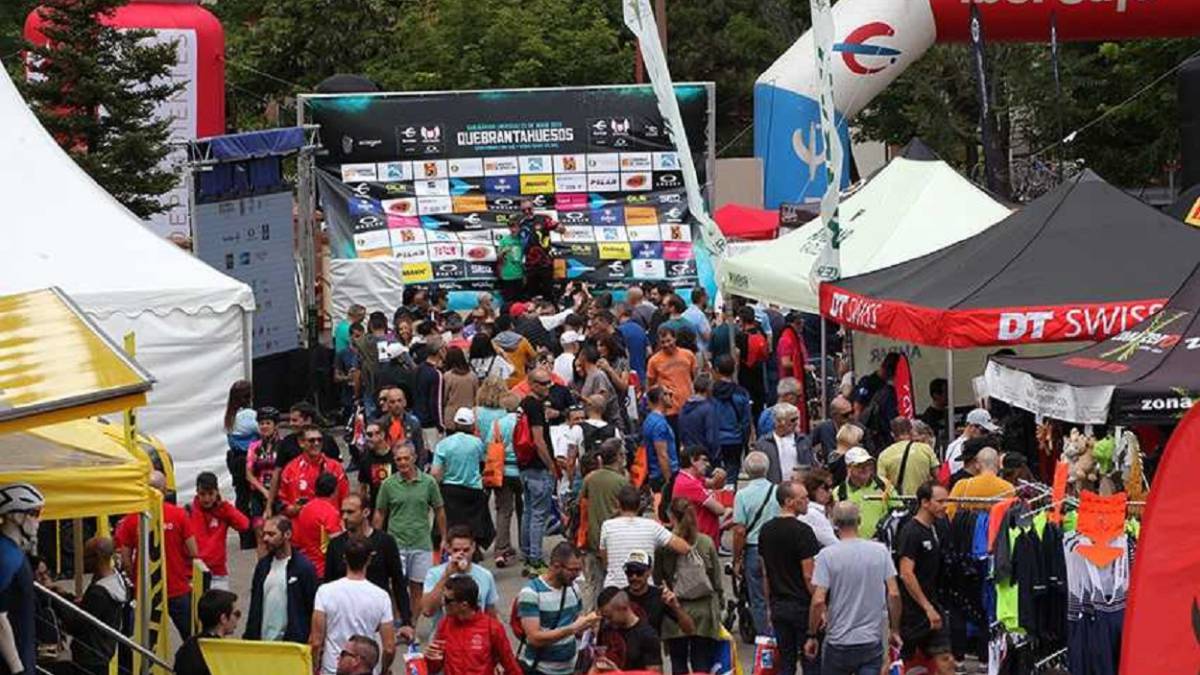 The cycle tourism party begins in Spain with the collection of numbers and the opening of the Expo Zone. A day before the big event that will be held tomorrow, June 22, with departure and arrival in the Huesca town of Sabiñánigo and that will have more than 11,000 participants, coming from 24 different countries. La Quebrantahuesos 2019 will offer two tours: La Quebrantahuesos Gran Fondo (209 km) and La Treparriscos Medio Fondo (85km) .
A day of emotions and reunions in the Pirenarium. The participants, who have been arriving little by little until the area of collection of numbers, have been able to enjoy the Expo Zone QH, commercial area that this year has more than 70 commercial stands dedicated to cycling and sports. At 7:00 p.m., on the main stage, this new edition has been welcomed with the authorities and some of the most outstanding participants. On stage we have seen cyclists of the likes of Alberto Contador, Jose Antonio Hermida, Joseba Beloki, Carlos Pauner, Eliseo Martin, Carlos Coloma, Rocio del Alba Garcia, Hector Barberà, Javier Moracho, and among many others, the biker Moto 3, Jorge Martín.
The organization and the participants are ready to enjoy cycling tomorrow, on a day when clear skies are expected, with no chance of rain. In addition to the refreshments, which this year will again have products for coeliacs, participants will have a large mechanical deployment (12 points of assistance) to solve any technical problem with the bicycles. As a novelty, on arrival at the finish line, and at different points of the course, the participants will have the KH-7 cleaning zone to leave the bike as new and ready for another day of sport. A cleaning area that will cover more than 11,000 participants and become the largest bicycle cleaning area in Spain at a sporting event. Another of the novelties of this edition is the incorporation of 35 defibrillators distributed throughout the tour both in aid stations.
For its part, the Civil Guard and Gendarmerie ensure the safety of participants and regulate traffic and road cuts in both tests. Y as usual, more than 1,000 volunteers will help the participants becoming once again an indispensable piece to ensure the success of the development of the march.
Photos from as.com