Quartararo is operated and expects to be at the Catalunya GP
The French driver of Petronas Yamaha SRT has been successfully operated on Tuesday a compartment syndrome in his right arm.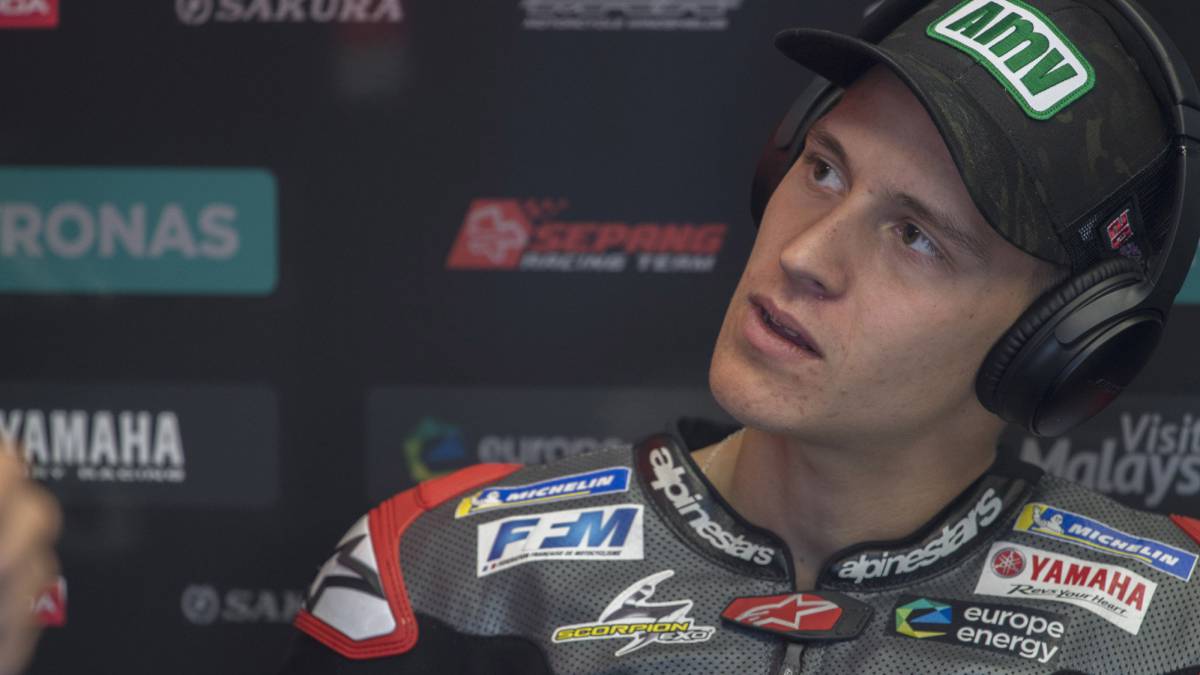 Fabio Quartararo had to undergo surgery. The Petronas Yamaha SRT driver has been operated on Tuesday for a compartment syndrome in his right arm. This intervention was made due to the discomfort suffered during the race last weekend in Mugello.
The French, who finished in tenth position in the Italian track, was not comfortable at all during the race. After being examined by Dr. Mir, it was decided that he would be operated on. The operation has been carried out successfully at the Dexeus-Quirónsalud University Hospital in Barcelona.
Speaking to the MotoGP official website, Dr. Mir assured that the operation went well. "Now Fabio will undergo a treatment program to prevent inflammation and will remain in the hospital for 24 hours. Within a couple of days will begin physiotherapy and hopefully be able to compete in the Catalunya GP," he said.
Pese to this surgical intervention, Quartararo expects to be in the Grand Prix of Catalonia that will be played on the weekend of June 14 to 16 at the Circuit de Catalunya. The Gaul is one of the biggest surprises of the season in the premier category. Although he was 12th in the World Championship with 31 points, in Jerez he became the youngest driver to get a pole in MotoGP.
Quartararo told the same media that the operation had not been scheduled. " It's an operation that we had not programmed previously, but that we decided to carry out after talking with Dr. Xavier Mir after the Italian Grand Prix," commented the Frenchman.
"I preferred to be treated now, to avoid surprises in the future and to be able to forget about it for the rest of the season." It was a short operation and many pilots are often subjected to, and it was carried out by an expert in the I am looking forward to the Grand Prix of Catalunya next week, "concluded Quartararo.
Photos from as.com