Quartararo: "I am ready for war"
When asked about a possible group race, he says: "I've never done it with a MotoGP but, if the race is like that tomorrow, we'll take out elbows."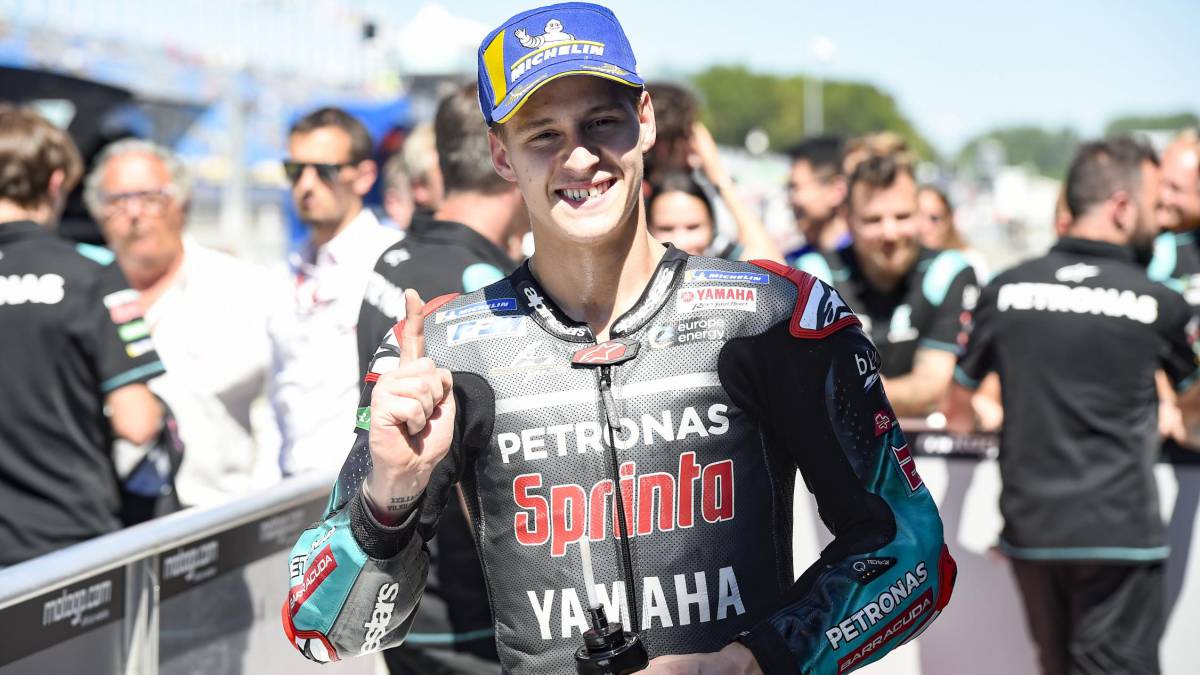 asa
-Do you know when was the last time a rookie made three poles in the first eight races of the year?
-No idea.
-It was in 2013, with Márquez, and he ended up doing nine poles that year ... How many do you think it's going to be able to do?
-Well, I hope you all from here to the end. (Smiles) There is a lot of level, but we will do our best to do more. The goal today was to be in the first two rows in a circuit where it is very difficult to overtake and we have done better, because we got the pole.
-He gave the impression on track that everything came out very natural, easy in quotes ...
-Many people tell me that, but inside the helmet is not like that, you suffer a lot. This motorcycle must be driven smooth and with times so the truth is that you have to be aggressive, but gentle at the same time. It is very difficult to do but the truth is that we have managed it well.
-Maverick says it is a demanding circuit, which moves the bike a lot ... Do you have any doubt about it regarding your right arm?
- Tomorrow we will take something for the pain, we will have to take something powerful, but I am ready for the war and we will surely have to learn many things from this race, as we learned many from Barcelona. Sure we have a lot of fun.
-What is the goal for this race?
-For me the objective is the same, we try in each race to get a better position although the first thing is to take experience and learn, although the goal is always top 6 or top 7, but if we can make the podium or more we will not let him pass.
-Did you imagine during the pre-season that he could do what he is doing?
-I would never have thought this, but I think that it is the sum of all the work, of never ceasing to think that we could be here. It is true that when I was training at home I was thinking about this goal, that one day I would be ahead, fighting with the top drivers, and today we are doing it in qualifying and hopefully we will soon do so in the race.
-Have you climbed to the podium in Montmeló frees you from some pressure?
-I think so. We do not have pressure, really learning comes first. You have to take experience but Barcelona, where we have already made a podium ... We must concentrate on doing our best and give the maximum.
-Have you received any show of love from Yamaha for its performance?
-Congratulations. (He laughs) Since the beginning of the year Yamaha has been top with us and there is really something else. They are happy with what I am doing and we have one more engineer in the workshop.
-Are you prepared for a race like last year's group?
-There is always a first time, not for everything, but you have to do what. I have never done it with a MotoGP but, if the race is like that tomorrow, we will take out elbows.
Photos from as.com