"The president of the Real wants Januzaj to stay"
The agent of the Belgian explains his situation. He assures that he is comfortable in San Sebastian, but admits that "every player has a price" because he expects to offer big clubs in Europe.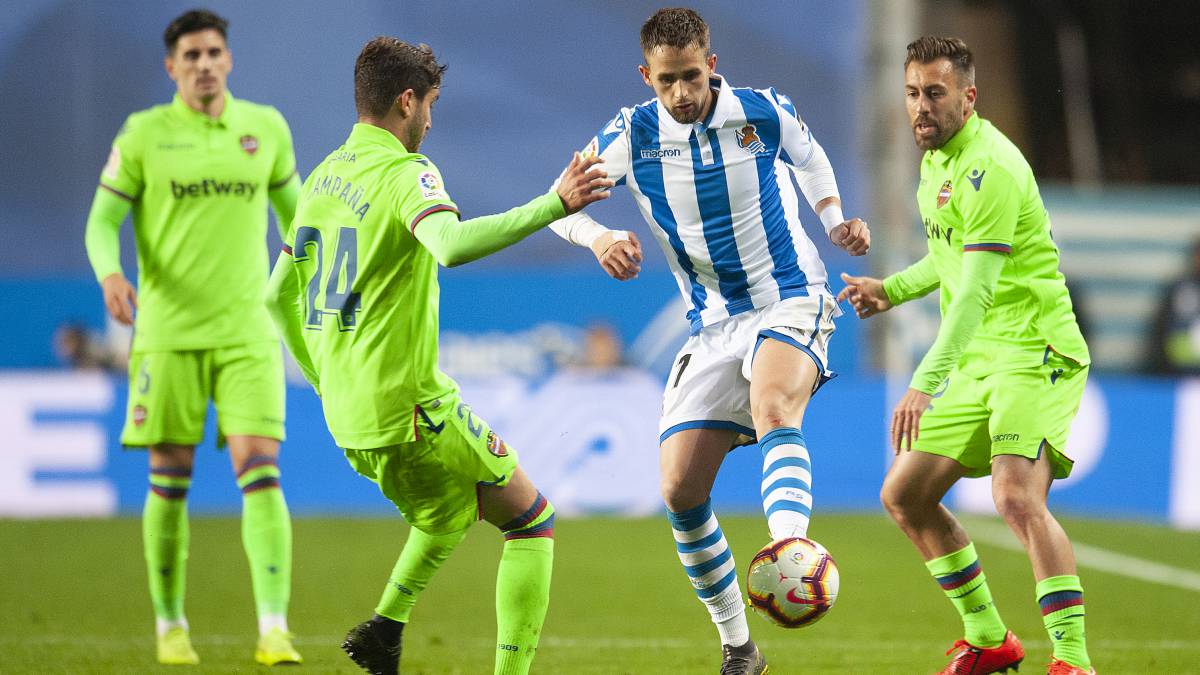 "The president does not want Adnan Januzaj to leave the Royal Society" . They are the words of one of the representatives of the Belgian player with whom has contacted the Journal AS to know what is the situation today of Januzaj in the San Sebastian club. The first thing that makes clear is that the club in San Sebastian has been told not to let him out this summer. "No, no, they do not want me to leave the club, the president confirms that he wants Januzaj to stay in the club" , he says openly, although later he clarifies. "But you never know what will happen, in football, because I think that everyone, all players, have a price, that's the exact situation." This confirms the thesis that have held in the last hours the realistic leaders with the Belgian, with which they count for this next season.
From there, you have to know if Januzaj wants to stay in the Royal Society, and for now it seems that it is like that, but it does not close the door to an offer of powerful clubs from Europe. "Adnan is very happy in Real Sociedad, I think it's a good club for him, for the moment, everything OK, but we do not know what will happen, because I'm in contact with many clubs for other players and I know Adnan is In the list of some big clubs, let's see what happens in other clubs in this period of signings, to see what happens with the sales of other players before moving to Adnan, "explain their representatives, who believe that if the Belgian had played all season without having any setbacks in the form of injuries, it would be very complicated for Real to retain the Belgian in his squad this coming season. "At the moment, Adnan is perfect in Real Sociedad . But we think that if he plays a full championship this year, it would be difficult to stay, because I think he would have received many offers, but since he does not play the whole championship because of the injury world, everything is different, and you have to see, but he is fine in Real because it is a good place to play, of course ".
The conclusion reached is that a Adnan Januzaj would not mind playing next season in the Real, because he feels that the club from San Sebastian values him not to put it on sale and tell him clearly that he does not want it to come out. But his agents know that he is a player quoted in Europe, despite not having made his best season in the Real; and they hope that important club offers will come, because they are aware that it is on the agenda of several suitors, such as Ajax Amsterdam, Sevilla and a French Ligue 1 club that has not transcended, but that It's the Paris Saint Germain.
Photos from as.com