Pole de Arbolino with Ramírez ninth as the best Spanish
The Italian has lapped below the record and has sent 0.673 to the first of his pursuers, Rodrigo, showing an unusual superiority in Moto3.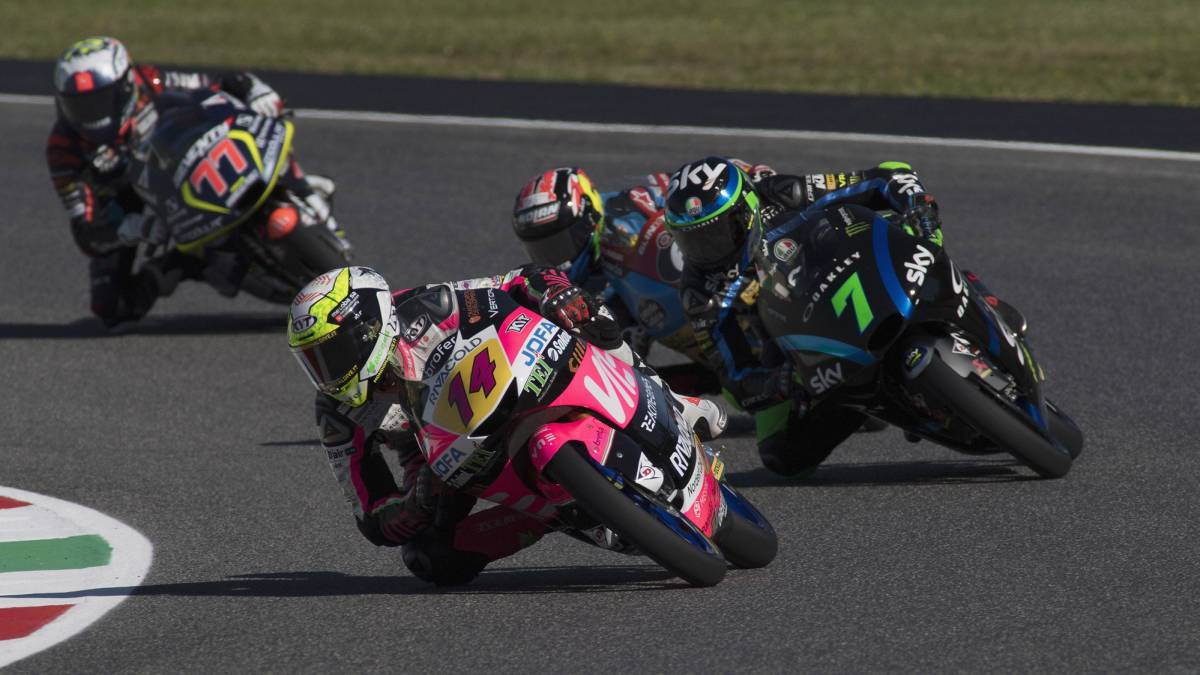 It is going to touch the Spanish pilots to row upstream in the Moto3 race in Mugello.
It is true that in this category the grid position affects the result less, because you can win by going far back, but it is not too encouraging to find the Best of ours in the ninth position. The Ramírez occupied, to 1,144 of the pole conquered by Arbolino, the first of the season for him and the third after those of Argentina and Valencia last year. The Italian stopped the clock at 1: 56.407 which places him two tenths below of the record that Kent had since 2015, and that has given him a 0.673 advantage over Rodrigo. The team VNE Snipers has flown, but it is hard to believe that tomorrow will be able to break the race as it has broken the grid with such an unusual distance. In the morning free there were 26 drivers in the same second and in Q2 there were only six.
Behind Tony have finished in the same second Rodrigo, Dalla Porta, Migno, Suzuki and Antonelli,
being they who occupy the first two rows. The third has been for Fenati, Toba and Ramirez, and more behind will come
Canet (10th ), López (11th), Masiá (12th), Fernández (15th), García (16th), Arenas (22nd) and Pérez (28th) .
Photos from as.com