Pogba defends himself from criticism: "It's talking to talk ..."
"I always play like this and, thank God, I won the World Cup as well, my body language, my haircuts, all these things to talk about," he said on LifeTimes.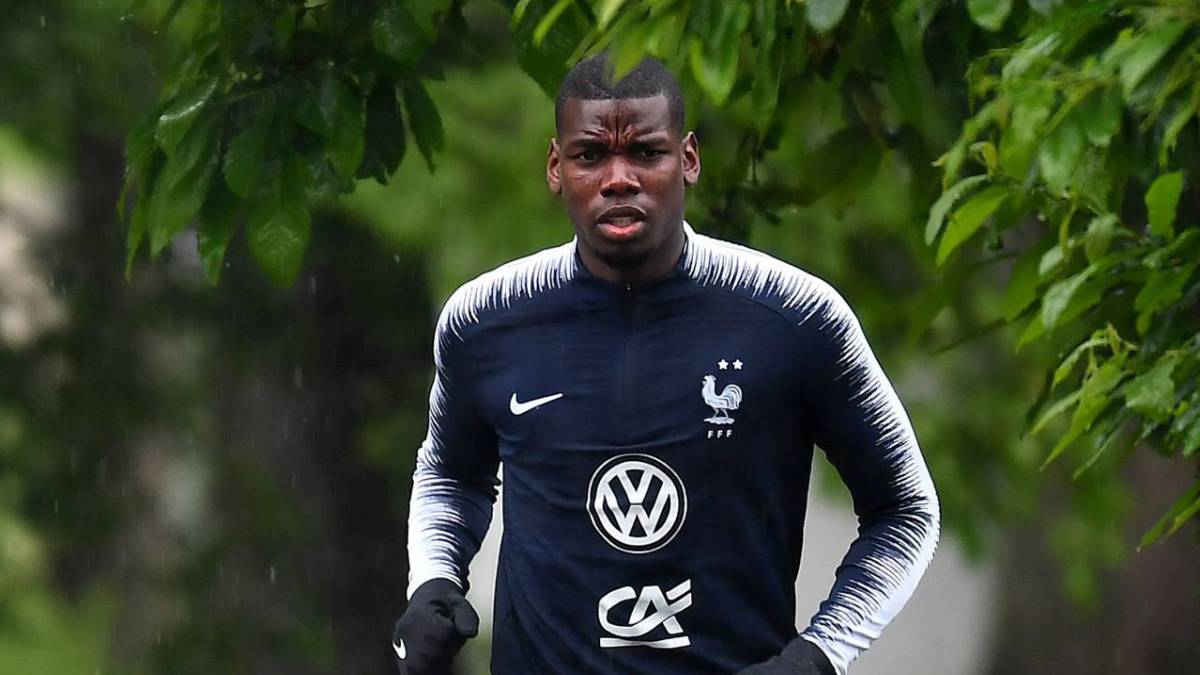 Paul Pogba (26 years old) gave an interview to LifeTimes, the podcast of the prestigious newspaper The Times. The French midfielder of Manchester United, tried by Zinedine Zidane for his next Real Madrid, spoke of his origins, of the impact that he produced the negative comments after his move to United, he defended himself against those who criticize his style but did not utter only one word of his future.
Why has he converted to Islam? "Because I have many Muslim friends, we always talk, I was questioning many things and I started to investigate on my own." I once prayed with my friends and felt Something different, I found myself very well, it makes me a better person, since that day I have continued, we have to pray five times a day, it is one of the pillars of Islam, it is something that has to be done, it is a religion that has opened my mind and, maybe, it makes me a better person, you think more about the afterlife, it's been a good change, because I was not born a Muslim, although my mother was, but I grew up in this way, with respect for all ".
What does Paul Pogba mean to Islam? " It is everything. It's what makes me grateful for everything. Islam is not the image that everyone sees. What we hear in the media is something else. Islam is something very beautiful. You get to understand it Anyone can find that he has a connection to Islam. Islam is that, respect humanity and everything. "
Do players have to leave the field when there are racist chants? " Leave the field? No, you want to play, you want to score for your team. "
What do you do in those cases? " Do not react. I smile. "
Anecdota:" We were playing against Fiorentina and someone said something ... that sounded like a monkey. And I said: 'Why?' And then I gave him my shirt and he was very happy. And at the end of the game I was applauding. So my reaction is to pray for them and make them understand that we like sports and playing football. "
Racismo:" It does not make me mad, it makes me sad. Because I am happy with myself. I have a Chinese friend, an Italian agent, a Brazilian lawyer, a Bolivian woman, and I am French, from Guinea ... My life is many different cultures. I'm happy with myself I love playing football and I love giving people smiles. "
With 16 years, he left Le Havre to go to Manchester United, what was his first impression of Sir Alex Ferguson? " It was incredible. He gave me a very good impression from the beginning. The first time he spoke to me, I did not really understand his accent. He did not speak English very well. Was very shy. And the boss spoke to us as if we were his children. When I was in the academy I used to come and watch games. I was very interested in young players. He made us train with the first team and things like that, so I had a very good impression of him. "
And his first impression of Manchester United? " Everything was very big! In France the first team is in another place so you do not share anything with them. The day I arrived at United I sat down and saw the boss, Ferguson, arriving, and the players sitting next to us. It was a great experience and above all you want to play with them. "
Teams interested in signing him before United: " What I heard is that Arsenal and Lyon were interested. I was thinking about signing for Lyon, because I knew that they also had a very good academy. I was young and living in France had some small doubts. But I thought Manchester was the right decision. "
He left for Juve and returned to United, why? " He had left something in United that he wanted to do. A pending subject. I came out having played seven games in the Premier and had not scored. I wanted to play again, as a starting player? .
And the price? They were 120 million ... "As it was a record signing they judge you differently, I arrived with the signing and everything that comes with it, I became another player because of it, a good match becomes a normal game, a match top becomes a good match ".
And did the price change you? " No, because it happens in the Football Manager (the game), so I was not surprised ".
And your most expensive signing Of course, it's a big amount, I think the impact is because I'm a midfielder, the forwards score goals, but as a midfielder it's different. "
It was a relief When they bought Neymar and Mbappé for more money? They had to answer the questions ... I do not think they have to answer the questions; they are judged differently. "
333333
Critics like this:
"They judge me differently, I always play this way and, thank God, I won the World Cup playing like this, my body language, my haircuts, all these things are talking to talk. I have played like this, there is no problem when we win, only if we lose or have a bad performance is a problem, I am the same Paul I was as a child, I grow up, I am taller, but I am the same person chasing his dream Some love me like that, others hate me. "
What about Batman's hair? "Batman's hair? I saw him as a boy, and I do not want to get tattoos, for religious reasons, even though I did not want to because they do not look like black hair." I like them, but I do not see myself with a tattoo ".
Photos from as.com