"Involving players from Valladolid seems like a braggadocio to Aranda"
Javier Tebas, president of the LFP, believes that there are no players involved and that more than a police conclusion, it is a conversation of Aranda himself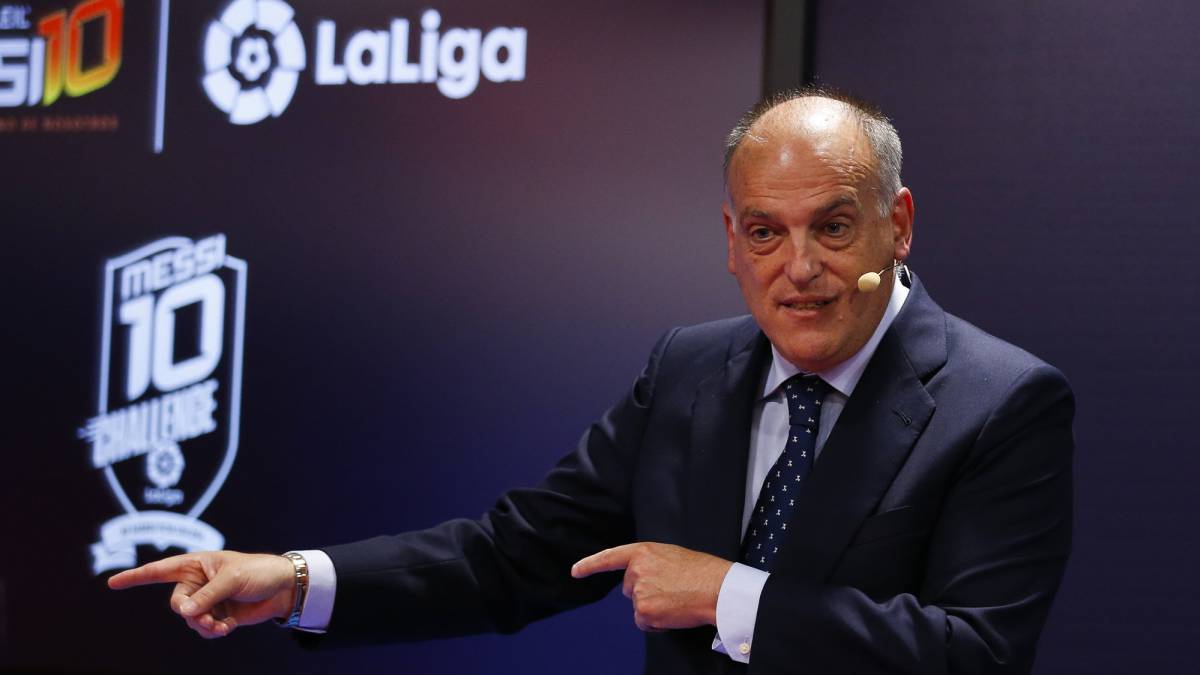 The president of the LFP, Javier Tebas, spoke about 'Operation OIKOS' in a league event. The president spoke of Aranda: "That Aranda was a bird we already knew a long time ago and everything they tell does not surprise me" .
Tebas went further and asked if they knew the names of the Valladolid players, the president The LFP spoke like this: "No, but I think that Aranda has thrown herself in. It's a conversation Aranda has had on the phone and she says: bet that there are seven sold ... it seems like a bluff, nothing more ... more than being a real fact that there is any player involved, not even one.It is a conversation that Aranda maintains, it is not a conclusion of the police.It is surely a bluff of Aranda that sure is quite boastful with everything he has done ".
Photos from as.com