Pilots in the press simulator while they finish the track
The tests on Friday were delayed because there were not enough jobs to do in the circuit and they found the alternative in the press room.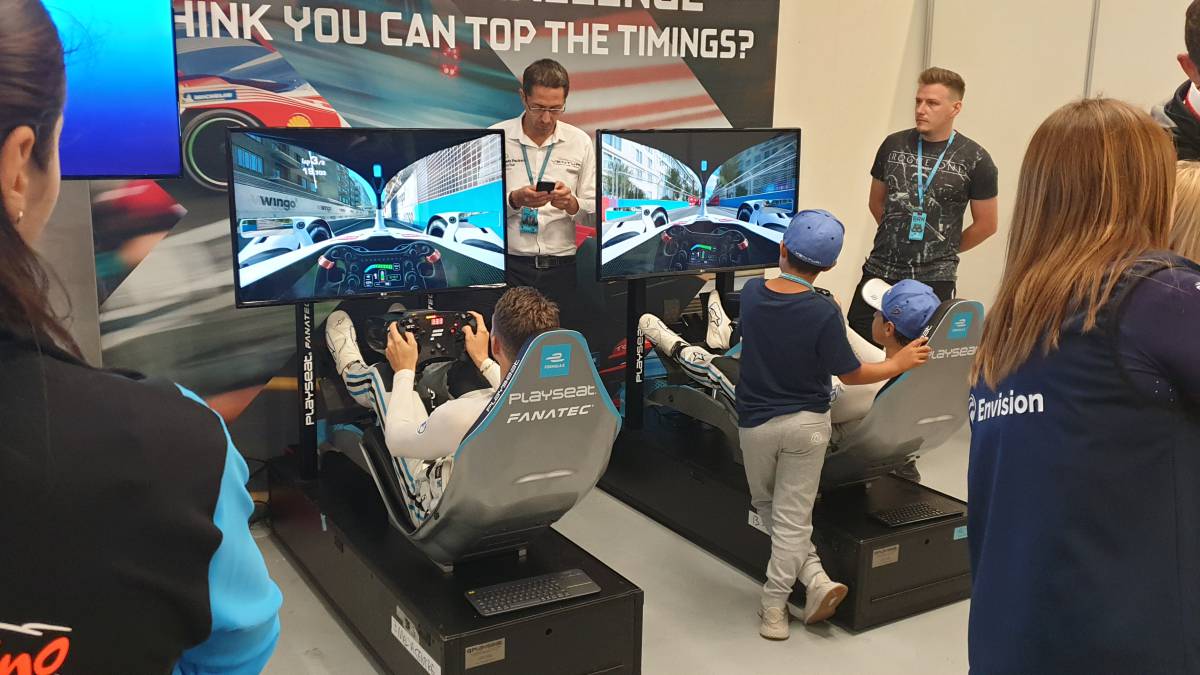 "Boys, the 'Shakedown' is delayed, it's going to be at 5:45 pm", says Jess, one of the press officers of Formula E, to the journalists present in Bern. It is unusual that the schedules are not met in an FIA championship, but that delay of almost three hours on schedule (had to start at 3:00 pm) was force majeure: the track was not finished. Jobs were missing what to do along the circuit of Bern (2.75 km) and they were not going to be finished in time for the cars to go out on the tarmac.
What to do between so much waiting time? Well, the pilots had it clear. They wanted to start running around the track and if they could not do it in the real one, at least it was virtual. This is how a small group of pilots with Mortara, Bird or Massa, always accompanied by his son Felipinho next door, entered the press room and went straight to the simulators of Formula E that is in the aforementioned place in each ePrix. The scene, by unusual, began to fill with onlookers who did not want to miss the piques among them.
But the thing was not there ... Someone spread the word in the paddock and little by little all the pilots were doing the same way . The agglomeration was such that they occupied places of fellow journalists and photographers around the two monitors. Laughter, voices, conversations, photos ... Some like Vergne, Buemi and Lotterer turned around when they saw the panorama, although later they would return with the most quiet. In the end, they tried the real track, although at 17:55, with only six laps and behind the safety car ...
Photos from as.com