Pesic: "What you do not know is how I signed Marc for Barça"
The Barça coach has been very close to Marc Gasol. It was he who convinced the player's father to play for Barcelona.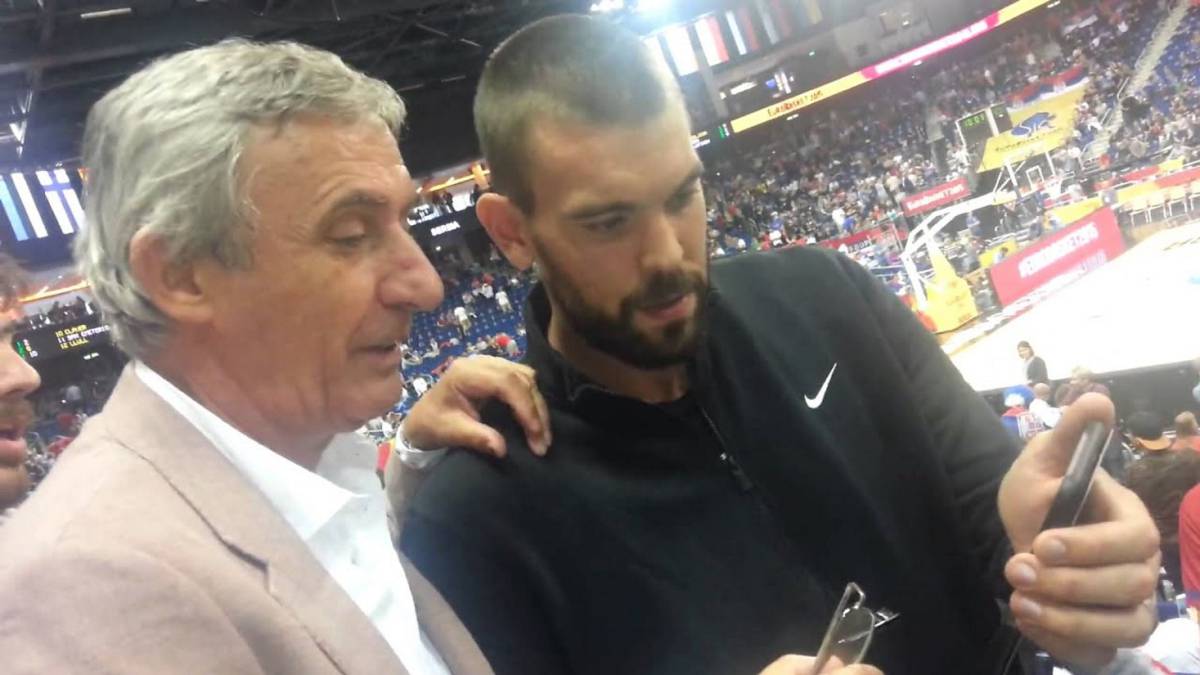 The new champion of the NBA, Marc Gasol, has always been a player very close to Svetislav Pesic. It was he who made him debut with the Barça with 18 years in the 2003-2004 season and with him, in the Akasvayu Girona, he won his first European trophy, the FIBA Cup (2007)
"That twelve years later, he was champion of the NBA, it's a great thing for him and I'm very proud of Marc because he played a great season in his new team and that's not easy because if you change mid-season, it's hard for everyone. good and very smart as he is, since he has a base, I am very happy for him ", said today an emotional Pesic.
But the veteran coach azulgrana has surprised explaining a curious anecdote about Marc and how he managed to sign with the Barça in the 2003-2004 season. " What is not known is that after my first season at Barça (2002-2003) I met Marc playing at the Palau with some friends, I did not know he was Pau's brother and I told him that he had great talent and He told me that he had finished high school in Memphis. "
" I asked him what he was going to do from then on, and he answered that his family had not yet decided if he was going to college. "Memphis or not" , Pesic has continued
4
"I told him if I wanted to play basketball at a high level and he answered yes, I asked him if he was interested in playing at Barça and he answered me: Why not? I answered him to speak with his father to have a meeting with him. "
The meeting took place the next day and Marc's father, Agustí, asked me: " Do you really think Marc can play at Barça? ? . I told him I was young, I had to work but I had a great talent. "
Marc's father told Pesic that they were going to think of him as a family to decide if he stayed in Barcelona or would continue his life in Memphis. "After three days, the father called me and said:" We have decided to play at Barça ", but that's history" , the technician has finished.
Photos from as.com