Pau Gasol reappears in Toronto to cheer on his brother Marc
The Spanish international, still recovering from his foot injury, came to Toronto to cheer on his brother in the fifth game of the finals between Raptors and Warriors.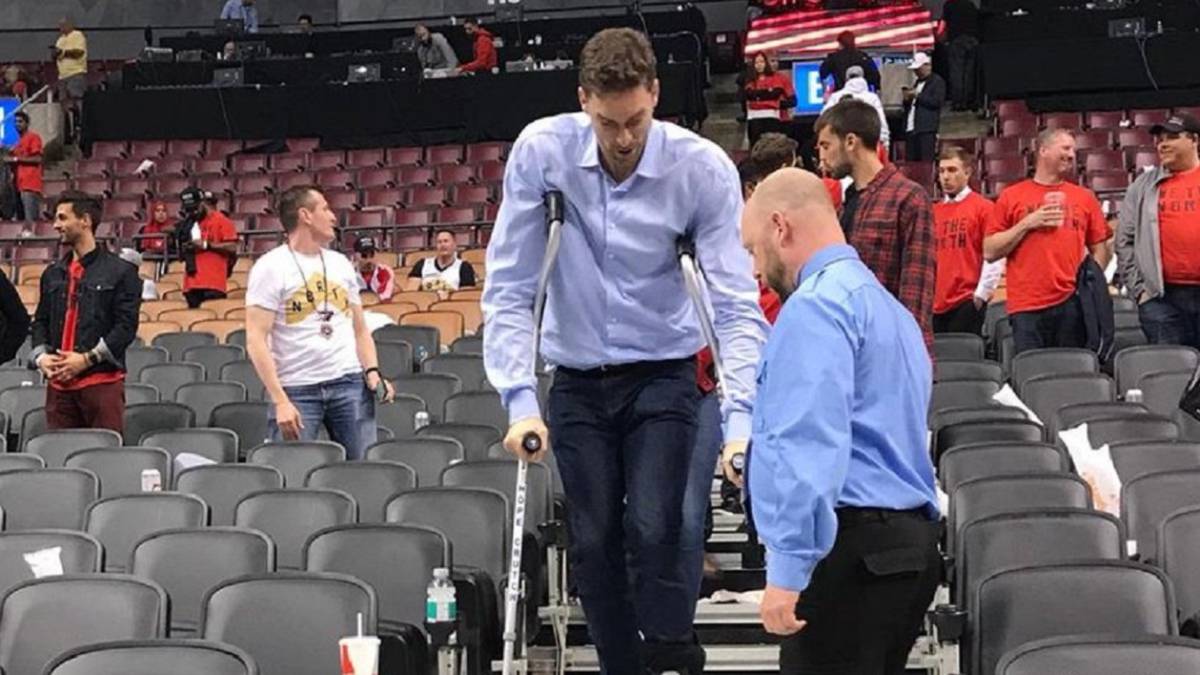 The Raptors have just played, to date, the most important game in their history in their city. Toronto prepared for the appointment and turned more than ever to support his team. Among the large crowd of supporters and aficionados gathered at the ScotiaBank Arena stood out the presence of Pau Gasol.
The Spanish international and player of the Milwaukee Bucks, revolved in his recovery process after being operated on a navicular fracture due to stress in the left foot , witnessed the fifth game of the NBA Finals between the Raptors and the Warriors as reflected the journalist of 'Basketball Giants', Martin Santana.
El pivot, still on crutches, went to the Canadian court to encourage his brother in a match that, had he won his team, would have given him the first title of NBA champion and the first in history for the Raptors. Finally the shock was decided in the last breath in favor of the Californians (105-106), forcing the sixth match in this final series.
Photos from as.com