Oyarzabal looks at the podium of Mbappé, Gabriel Jesús and Jovic
In the last two seasons, only these three forwards have been able to overcome the football records of the player of the Real with his same age.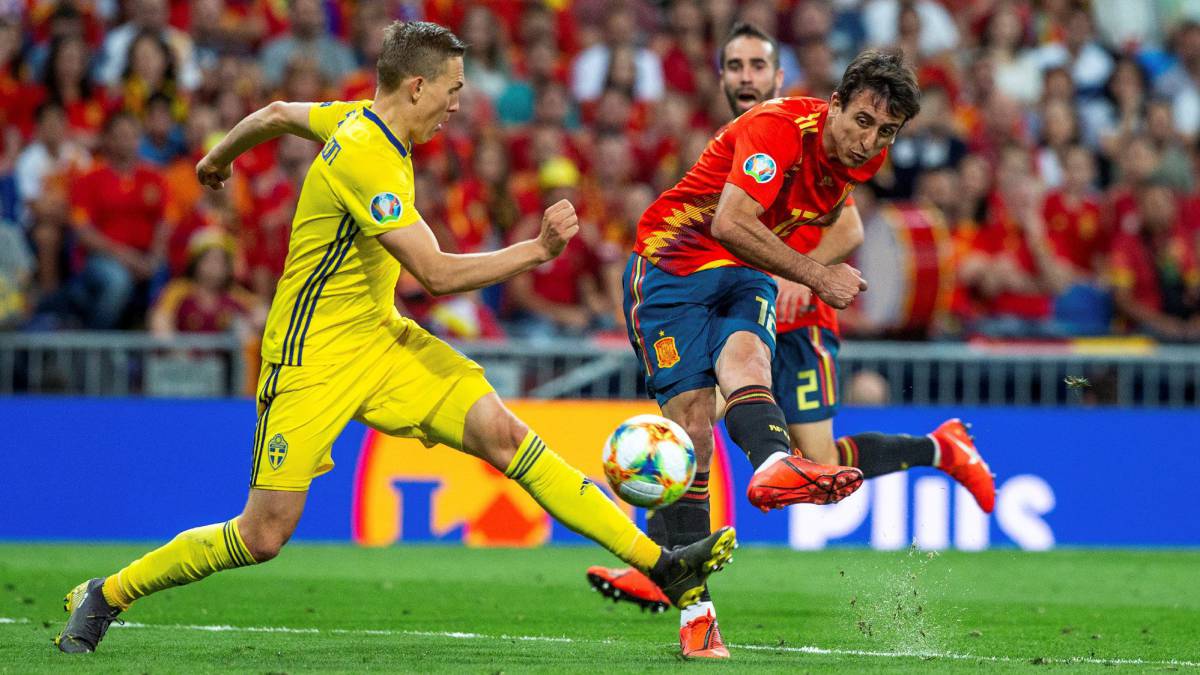 El gol: that pending task that the National Team has always accused and that continues generation after generation. The weight of that responsibility usually falls on the strikers, but nevertheless, the solution can come from a midfielder who walks over there: Mikel Oyarzabal. His goal against Sweden, in his second match with the national team, was a breath of fresh air for the team, which ve in the irruption of the Basque something that tends to suffer.
Oyarzabal's scoring statistics transcend our borders and place him as one of the best in the art of scoring among the young stars of the five major European leagues. Of the players born from the year 1997 until now, only Mbappé, Gabriel Jesus and Jovic have surpassed the goals of the footballer of the Real Sociedad in the last two seasons. The PSG striker has scored 60 goals under the orders of Emery and Tuchel; Gabriel Jesus scored 38 and the brand new signing of Real Madrid has entered the ball 36 times in the goal (27 of them this season). Right after them, Oyarzabal is located, which has scored 28 points distributed equally in these two years.
. Below, there are other great players (better quoted than Oyarzabal) with figures below the Spanish international: Rashford, unquestionably one of the biggest Cracks of Manchester United, down to 26; Ousmane Dembélé, for which Barça paid 105M € plus 40 in variables, stays at 18 and Joao Félix, Havertz (sole midfielder on the list) or Jadon Sancho are close but can not beat the Basque midfielder. Separate mention is Jean-Philippe Mateta. The French has been one of the great sensations of the year in the Bundesliga with Mainz, harvesting 14 goals for his team, which would have to add the 19 of the previous year. However, these spectacular figures added to Le Havre, a club that plays in the Ligue 2.
In summary, Oyarzabal has been able to compete with the young pearls of the old continent in a team that has not managed to reach the European positions and in a demarcation other than that of forward. An added value that only highlights the fantastic footballer who already is and who will be in the future.
Photos from as.com