Óscar: "Hazard at Real Madrid will be very dangerous"
The Brazilian arrived at Chelsea the same season as Hazard and shared costumes for five seasons. The footballer of Shanghai attends AS to review all the news.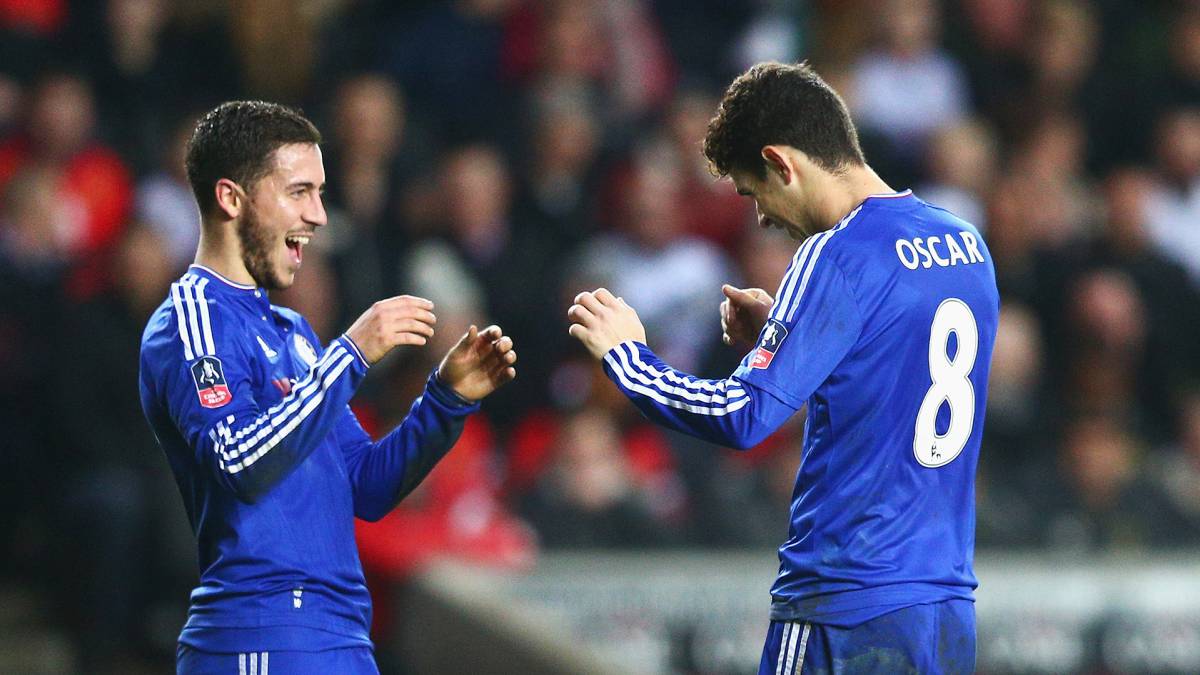 Despite that Hazard and Óscar no longer coincide in the same team, the truth is that both are still in daily contact and there are few players who know the new signing of Real Madrid better than the Brazilian.
Ambos signed by Chelsea the same summer and they shared costumes during five seasons, where they formed a lethal pair with other great players like Drogba, Costa and Fábregas. The Brazilian gives an interview to Diario AS to assess the Belgian's future at Real Madrid, among other issues.
-Real Madrid was close to signing you a few years ago, right?
Yes! It was when I showed my highest level at Chelsea. Real Madrid was interested in me as well as many other teams, but I finally stayed in London. It was a time when our club set a trend for the way we played and the effectiveness we offered above.
-Did you reject it?
No! But many times even if there are contacts, then there is no official agreement. Football stuff ...
-Speaking of Real Madrid ... You coincided with Hazard 5 seasons. What role do you think it will play?
I'm sure it will be very dangerous in Real Madrid because it generates many chances. We made a fantastic group of good professionals that out of the field we were friends and that was reflected in the meetings.
-Did the dressing room see Hazard as the club's leader?
The teammates knew we had to look for him in the field because he was a danger for all rivals. It did not matter what team you faced because it generated the same damage to the defense.
-What is the most surprising thing about Eden?
When I met him at Chelsea, you realize he is a different player. Outside the field he is a joker, but then the referee signals the start of the match and becomes a pure talent.
-At the individual level, what has it meant to compete in China since the end of 2016?
The SIPG project is Become one of the best entities in the world. I feel very well and I am happy since I am playing my best football. I'm really happy with my performance and I want to give much more to keep improving. Here we also breathe a lot of passion from the fans towards us.
-By the way, I would have understood that a player like Sergio Ramos would have decided to go to China?
Each player is different. But it is true that in China large projects are created that revolve around the big stars that, possibly, come from Europe. Little by little the Chinese Super League is on track to become one of the best competitions in the world.
-Do you rule out returning to Europe?
I have 27 years and I have one more season of contract in China. Within a year I will have to assess possible offers and make the best possible decision. Now I do not worry about this much.
Photos from as.com