On the verge of closing a barter between Maxi Gómez and Santi Mina
The Celta has already closed an agreement with the Vigo and Valencia is interested in the Uruguayan, although they prefer to do the operations separately.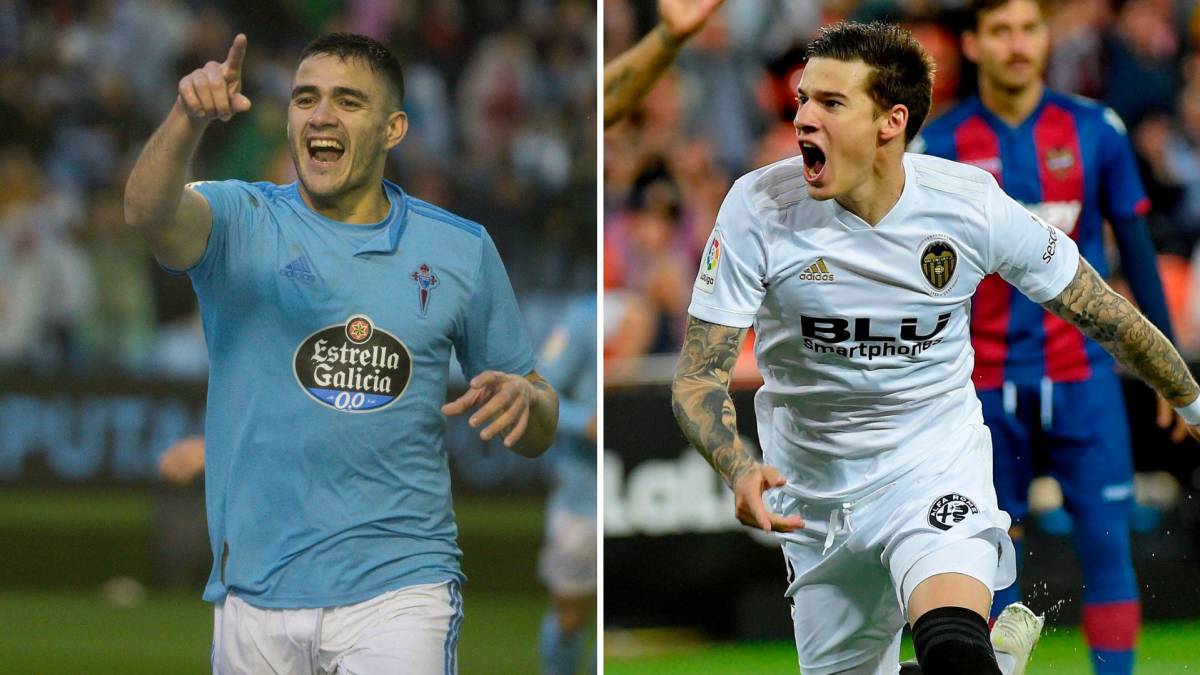 The star signing of the summer in Vigo is about to take place. The Celta has been trying for some time for the return of squad member Santi Mina and in the operation Maxi Gómez has also appeared on stage, whose departure from Balaídos is considered to have been made for a long time. El barter will also bring an economic compensation for the people of the province, that in Radio Galega suggest that it would be 25 million euros.
According to AS, the Celta has already closed the agreement with the player from Vigo and there is a principle of agreement between clubs, in the absence of small fringes to solve. In this way, the celestial directive would get the old desire to recover one of its homegrown players, find a guarantor partner for Iago Aspas and end the soap opera of Maxi Gómez.
Mina left Vigo in the summer of 2015 after the payment of its termination clause, which was 10 million euros. After four seasons in Valencia, in which he has exercised more of a revulsive player than an indisputable holder, he would return home with a Copa del Rey under his arm. His departure produced some controversy and, in fact, was quite peppered in his matches with Valencia in Balaídos. With his return, surely also recover the applause.
Maxi Gómez meanwhile has closed another great season in terms scoring, although somewhat lower than the first. He finished his first year at LaLiga with 18 goals and closed this last year with 13 goals. During these two years in Vigo he has made his debut with the Uruguayan team and become a highly sought after player in the market. He will turn 23 in August, which is now Santi Mina.
separately.
Official sources admit the interest of Celta for Santi Mina and acknowledge that Maxi Gómez is an option to reinforce the front che, although they are still awaiting what may happen with Rodrigo. Be that as it may, the Valencian entity prefers to develop both operations separately and discard paying 25 million more Santi Mina by Maxi Gómez.
Photos from as.com