Official: Juan Carlos Unzué, new coach of Girona
The Navarran coach signs for one season and two more optional goals. This Friday will be presented at 12:00 in the Montilivi stadium.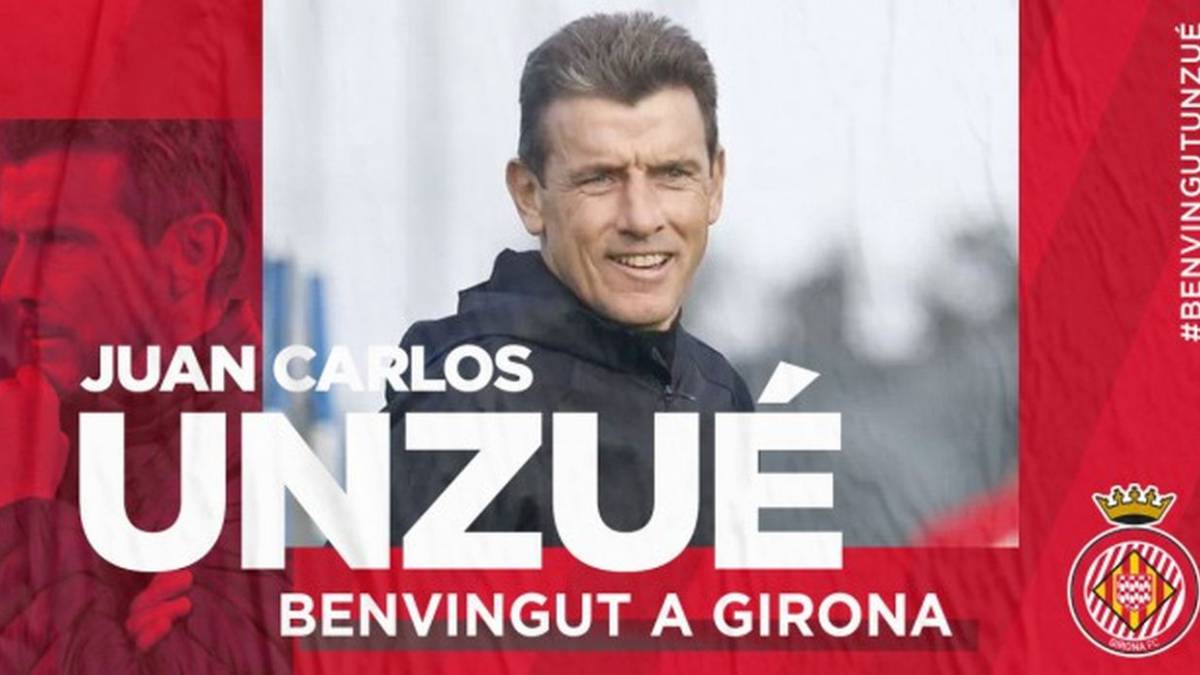 Ya is official. Juan Carlos Unzué is the new coach of Girona. Navarrese coach has signed an agreement with the red and white entity for one season and two more optional goals. The technician will be presented this Friday starting at 12:00 in the Montilivi stadium. The arrival of Unzué also forms a new technical body that will be formed by Narcís Pèlach "Chicho", Juan Carlos Moreno, Omar Harrak and Iñaki Codinach.
Unzué is the substitute for Eusebio Sacristán and has the approval of the rojiblanco athletic director, Quique Cárcel Born in Pamplona in April 1967, the new coach of Girona had an outstanding professional career as a goalkeeper in several Primera teams, he was trained in Osasuna until reaching the first team in the 1986-87 season and two years later he signed for Barcelona, He played two courses in 1990-91 and went to Seville and managed to establish himself there until 1996-1997, in the Seville club he played 222 duels in the First Division and later became part of Tenerife, with whom he played for two years He ended up in Oviedo, but he still had the opportunity to return to Osasuna in 2001. It was there, two years later, when he decided to retire. Rera as coach and counter for Barcelona, in the stage of Frank Rijkaard, as goalkeeper coach. Then, when Pep Guardiola arrives at the first Barça team, he remains in charge and is in the summer of 2010 when Numancia contacts Unzué to lead the first team. In the club Soriano in the bench coincides with Pablo Machin, who is his second coach, and that is one of the reasons why he has been chosen to occupy the bench in Girona. It is considered the ideal to recover the identity and make Girona a recognizable and competitive team. In his stage in the Numancia, in Second, he achieved permanence, and a course later he returned to Barcelona to become, again, the coach of goalkeepers.
. His second experience as head coach came from the hand of Celta, in 2017. The celestial team militated in First and in the 42 encounter that disputes (between League and Glass) its balance is of 15 victories, 11 ties and 16 defeats. The Unzué era starts this Friday in Girona and will do so with the sole objective of achieving the promotion to First as soon as.
Photos from as.com