Official: Joan Jordán signs with Sevilla until June 2023
"It was clear to me that I was coming to Sevilla or coming to Sevilla, there were other things from outside with more money, but money is not everything," he said.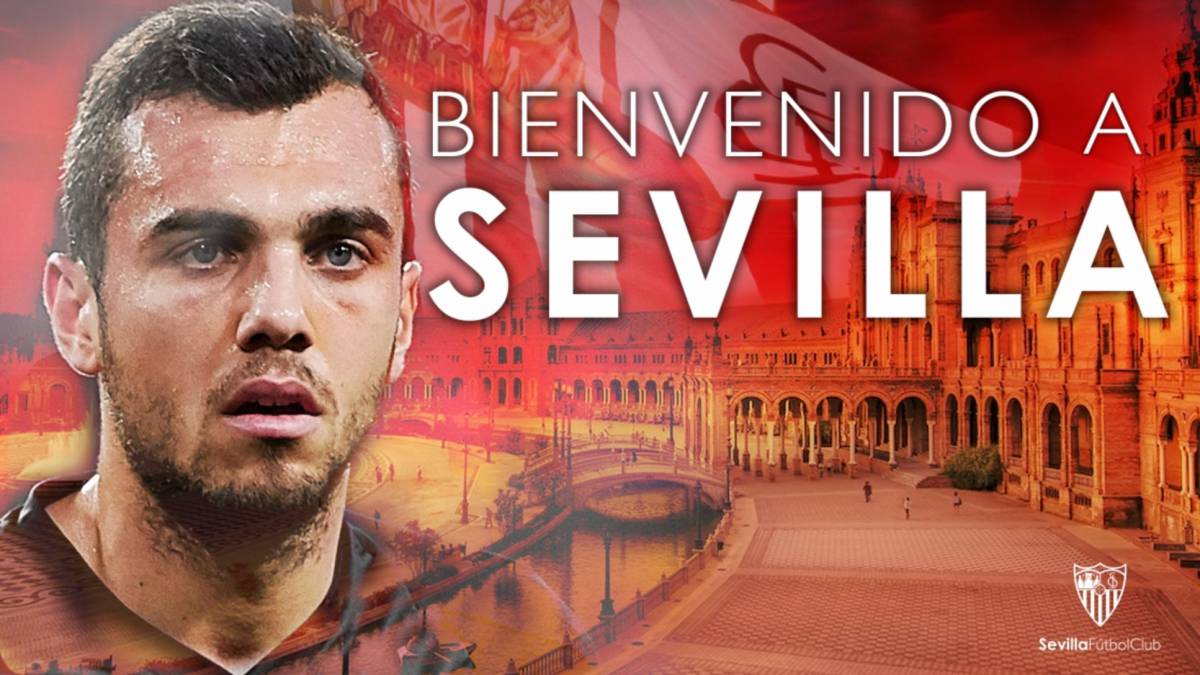 Joan Jordán became the third addition of Sevilla 19-20 after the Israeli forward Munas Dabbur and the Brazilian fullback Diego Carlos. The former Eibar ex-midfielder arrived in Seville early on Thursday to pass the medical tests, after which he signed his new contract, which will be effective on July 1 and will continue until 2023. A so the red-and-white club made it official, will pay about 13 million euros for him.
Nacido in the Girona town of Regencós 24 years ago, Jordán is a multipurpose midfielder, who can play in various positions in the center of the field. In this way he has unwrapped most of his race, which has elapsed between Espanyol, Valladolid (loaned) and the armero.
team The player gave his first words as Sevilla to the club's official media: "I am very happy, very excited, with a tremendous desire to start. I want to thank the club for the effort it has done and what I always say, I am where they want me and where I want to be ".
"I had other things, some from outside with a lot more money, but I've always said that I value a lot of things and not just money. When they were taking steps I said that I wanted to come here and here I am. I am grateful to Eibar for all that he has given me, I spoke with them and they knew that I wanted to come here and that we had to make an effort all of them. It was clear that he either came to Sevilla or came to Sevilla. "
Jordán praised the atmosphere of Sánchez Pizjuán:" Both the stadium and the fans are brutal. It is seen from outside. Last year's game we went 0-2 in 88 and they got us 2 goals in 5 minutes and they could get us 5. It was all because of the fans because they were even with one player less and the fans took them flying. Is awesome. I have been able to play here with several rival teams and both the field and the fans and the same club is a feeling that I want to live here as a local because it has to be unbeatable. "
" Europe is a motivation. It is also a dream to be able to play European competitions. S where I come from and to the club that I come from and I know the aspirations of the club, in that aspect we are very hungry. In all the competitions that Sevilla is going to play we have to fight for everything ", concluded the new incorporation nervionense" .
Photos from as.com