Oblak is already the most valuable goalkeeper in history: € 100M
The Slovenian raised his quotation for Transfermarkt by 20 million to 100. He renewed until 2023 while PSG and Manchester United continue to dream of him.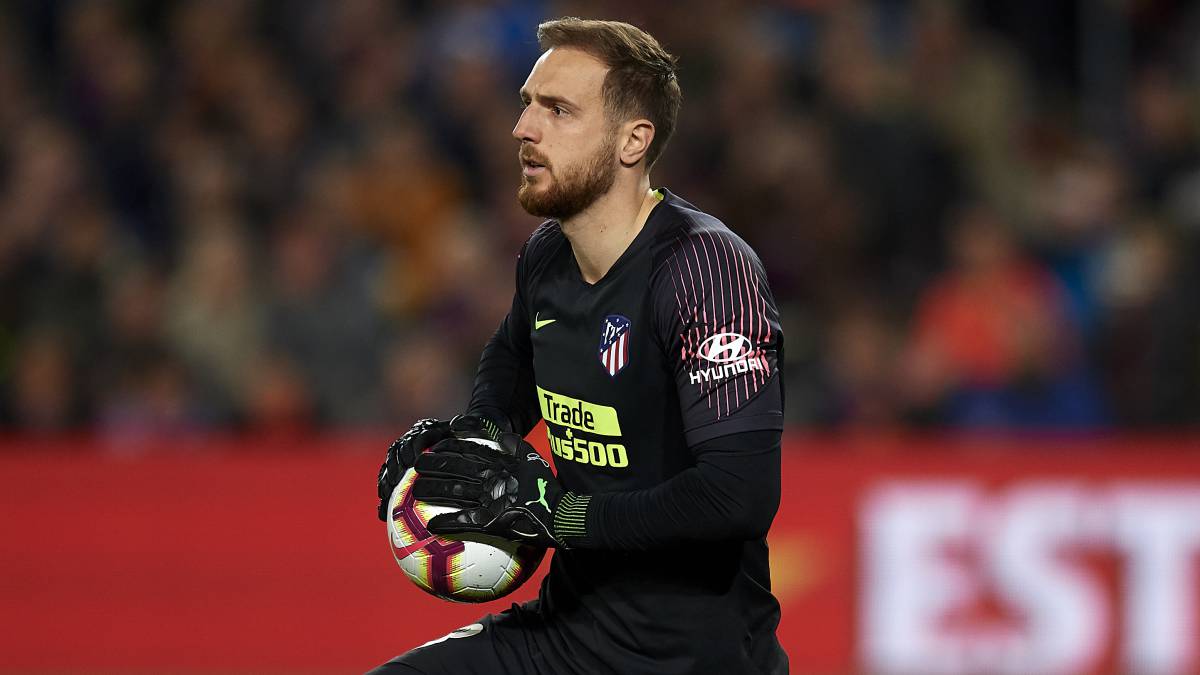 Jan Oblak is called to be one of the great leaders of the new project of Atlético. The Slovenian goalkeeper, who won his fourth consecutive Zamora this year, recently resumed until the year 2023 increasing his termination clause from 100 to 120 million and becoming one of the captains of the team with the exits of Godín, Griezmann and Juanfran. Moreover, the goalkeeper already wore the bracelet in the match against Leganés.
With the new calibration carried out by Transfermarkt, Oblak is already the most precious doorkeeper in the world and beats the historical record, with a market value of 100 million, a figure very close to its clause. His first pursuer is Ter Stegen with 90 million of value and the third De Gea with 70. While Atletico wants to turn his goalkeeper into his cornerstone, adding to his extraordinary sports level more weight in the locker room, Oblak would be concerned about the project rojiblanco, which loses several key pieces. Griezmann's goodbye (130 million value) will make Slovenian himself the most valuable player in the athletic squad ahead of Saul (90) .
Manchester United and PSG do not lose track to an Oblak who recently indicated that "as long as Atleti's ambition is equal to mine, I will follow" . Its clause, despite being high for a goalkeeper (the highest transfer in his position is Kepa for 80 million), it is clear that it is very close to its market value. An Oblak that this course fitted 38 goals in 46 matches, again with a lower percentage received per game and that at 26 does not stop growing.
Arrival with four million value
Atletico joined Oblak in the summer of 2014 to try to replace the long shadow of Courtois, who left the club after three consecutive transfers by Chelsea. The red and white team paid 16 million to Benfica for the Slovenian goal, the highest number in history until it was surpassed by Courtois himself in his signing for Real Madrid (35 million).
At that time, the market value of Oblak in Transfermarkt was four million, a figure that has risen to 100 in his five seasons as rojiblanco. The first was the most complicated, since his complicated debut against Olympiacos (defeat 3 -2) took him to the bench behind Moya. It was not until the injury of this in the eighth finals of the Champions League when Oblak began to have continuity of mattress. Since then, his growth has been unstoppable until becoming the most valuable goalkeeper in the world. Four times in a row Zamora, in the 2015/16 campaign , lost just 18 goals in 38 league games, the historic record tied with Liaño.
Photos from as.com