Neymar: what most disturbs Real Madrid is its physical
It is distrusted of its fragility. Two breaks in the same metatarsal, played the World Cup with the wrong ankle, now the Copa America with a knee touched ...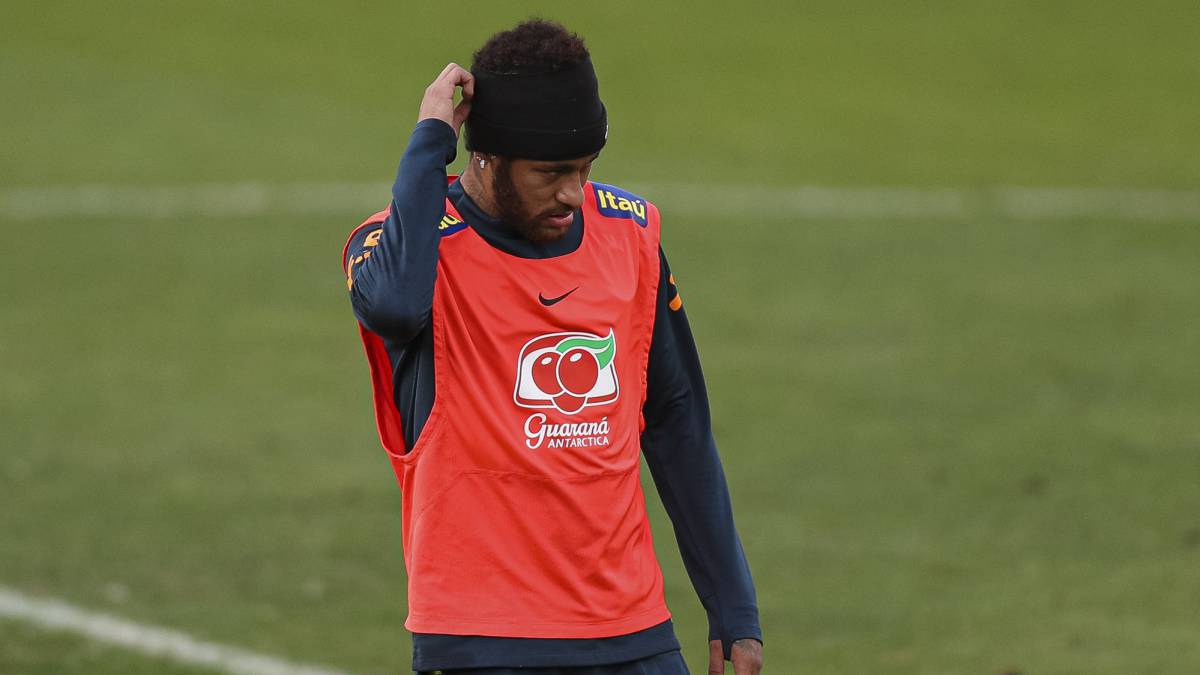 Neymar raises suspicions at Real Madrid and not only for his exacerbated extra-sports problems. You also doubt your physical condition. Not only the two breaks in the same metatarsal that separated him from the decisive leg of the Champions of the 2017-18 season and this recently completed, his medical history is mining him from the great competitions of selections. The past World Cup of Russia played with strong ankle pains that weighed him down and now he has started preparing for the Copa América with discomfort in his left knee. He finished the first training of the canarinha with the swollen joint and missed two sessions ... while he exploded in the face of the scandal of the complaint about an alleged rape of a woman in Paris last month.
In his two years in the PSG he he has lost more than twice the number of matches (48 total) due to an injury suffered by Barcelona and has also suffered in the adductors this season. From the environment of the CBF it is taken for granted that Neymar will be in Brazil's debut on June 14 against Bolivia. Brazil is the host of the Copa América and Neymar claimed for himself the Canarinha bracelet, so it is taken for granted in the Brazilian press that the 10 will play that first game, yes or yes, except that the knee is significantly damaged. And if it does not worsen his right foot, that of the metatarsal, who also made pain gestures in the first training with Brazil in Teresopolis ... The test to know how he really is will be the first friendly of his selection, this morning (02:30 hours in Spain) against Qatar in Brasilia.
So whatsoever, it will be another summer in which Neymar will have to squeeze itself and that compromises how he would arrive at the preseason of Real Madrid to which he would also have to join later.
Neymar also divides ... to Barça
Neymar is an old dream of Florentino Pérez, who also saw a month ago with Wagner Ribeiro, a representative close to the player, and in the entity has always been aware of him or his presence in the PSG could provoke, like carom, the output of a discontent Mbappé. Ney also divides to Barcelona, but before will have a summer in which he seems obliged to clear in the Copa América doubts about his performance but will play without being physically butt. Even your sponsor, Nike, shows concern. Neymar's physicist moves him even further away from the Bernabéu.
Photos from as.com