New images of the urban project that will go in Mestalla
According to the manager of the ADU Mediterraneo project, 353 people interested in acquiring one of the homes have registered to date in the cooperative register.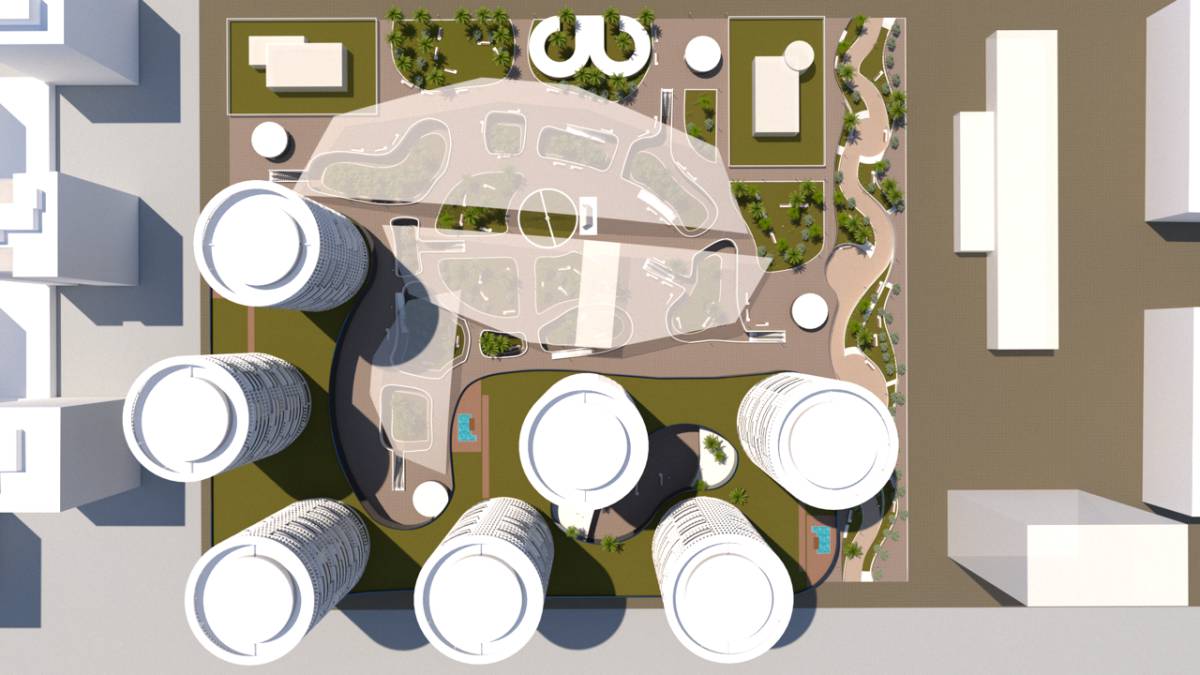 The ADU Mediterráneo manager has released new images of the planned project for the current Mestalla plot. It has done so through a statement announcing the holding of an event on 27 of June in which it will be informed of the "model and characteristics of the final project of housing and tertiary building" .
According to ADU Mediterráneo, " At present, the register of cooperative members has already registered 353 people, which already covers the expectations of ADU to continue with the project ". However, despite the fact that with those 353 people they would comply with the percentage required by Valencia to continue with the sale process of the Mestalla plot, "the objective", according to ADU, "is to reach the totality before September" .
ADU Mediterranean includes in its project the construction of six towers, plus a seventh that the urban plan indicates that it would be for municipal use. In these housing towers 474 homes of different sizes will be built. This under the formula of cooperativism. In the act of next June 27 will be present José Luis Santa Isabel, president of the Manager, and Juan Casares, president of the Spanish Confederation of Housing Cooperatives. It is to confirm the attendance of representatives of institutions and of Valencia, club that is up to date of the celebration of the event.
Photos from as.com