Nadal will seek to match a record of Borg in Wimbledon
The Spaniard will be looking for his third Roland Garros - Wimbledon double in the same year. Only the Swede has achieved three times the double in the late 70's and early 80's.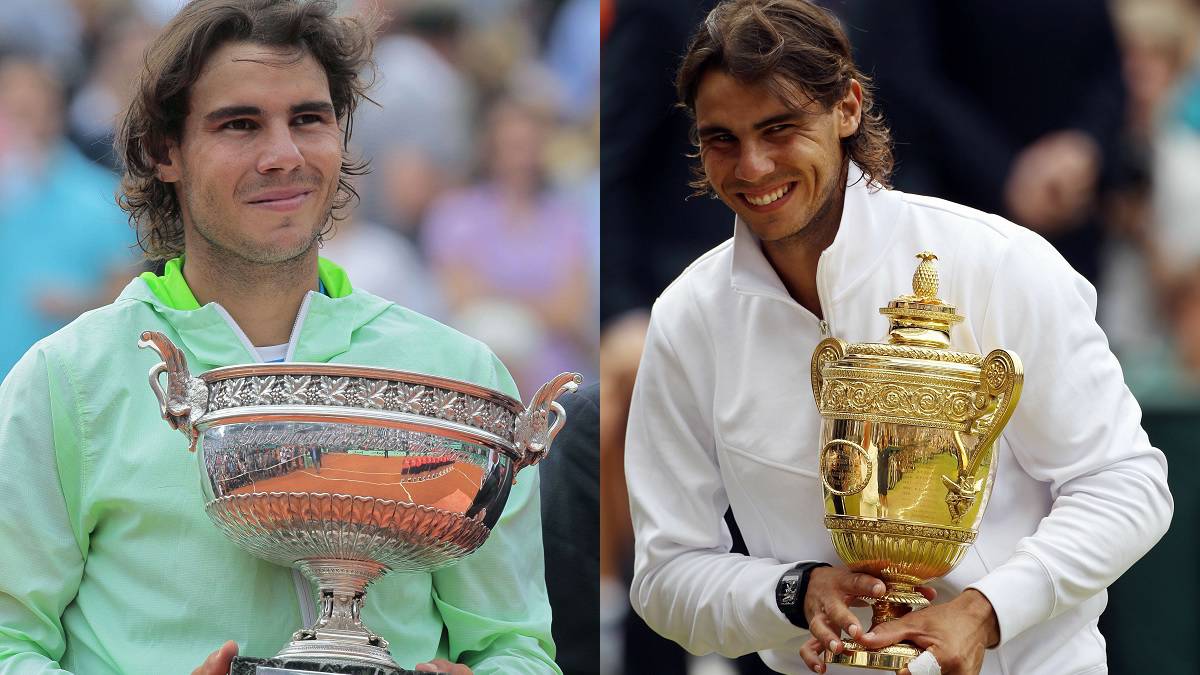 Rafa Nadal will seek at Wimbledon a new historical milestone that will add to his record. After confirming that he will not play any tournament before the London major, Nadal will prepare the appointment on the grass courts of Mallorca Open.
In Wimbledon Nadal will have a new opportunity to add his third double Roland Garros - Wimbledon in the same season after getting it in the years 2008 and 2010, coinciding with the only two times that Nadal has been champion in the All England Club. The three double Roland Garros - Wimbledon are a feat that to date has only achieved the Swedish Bjorn Borg, who triumphed in Paris and London consecutively in 1978, 1979 and 1980.
Nadal and Federer, who managed to win Roland Garros and Wimbledon in 2009, are the only active tennis players who have won the main events of clay and grass in the same season. A milestone that, counting the Balearic and the Swiss, have achieved 11 tennis players throughout history.
The first in achieving it was the French René Lacoste in 1925, while in the 30s Jack Crawford (1933), Fred Perry (1935) and Don Budge (1938) achieved this feat. In the 50s, Budge Patty (1950), Tony Trabert (1955) and Lew Hoad (1956) also won in the same year Roland Garros.
In the 60's Rod Laver achieved this double twice, in 1962 and 1969, when the Australian managed to add the only two Grand Slam in history in the same season. Bjorn Borg, in 1978, 1979 and 1980, was the only one to achieve this double in a row before the third millennium Rafa Nadal, in 2008 and 2010 and Roger Federer in 2009, managed to win in Paris and London in the same season.
Photos from as.com