Nadal trains with an ear placed in the Djokovic-Thiem
Rafa Nadal trained on track 4 of Roland Garros at the same time of the resumption of the semifinal between Djokovic and Thiem while they informed him of the result.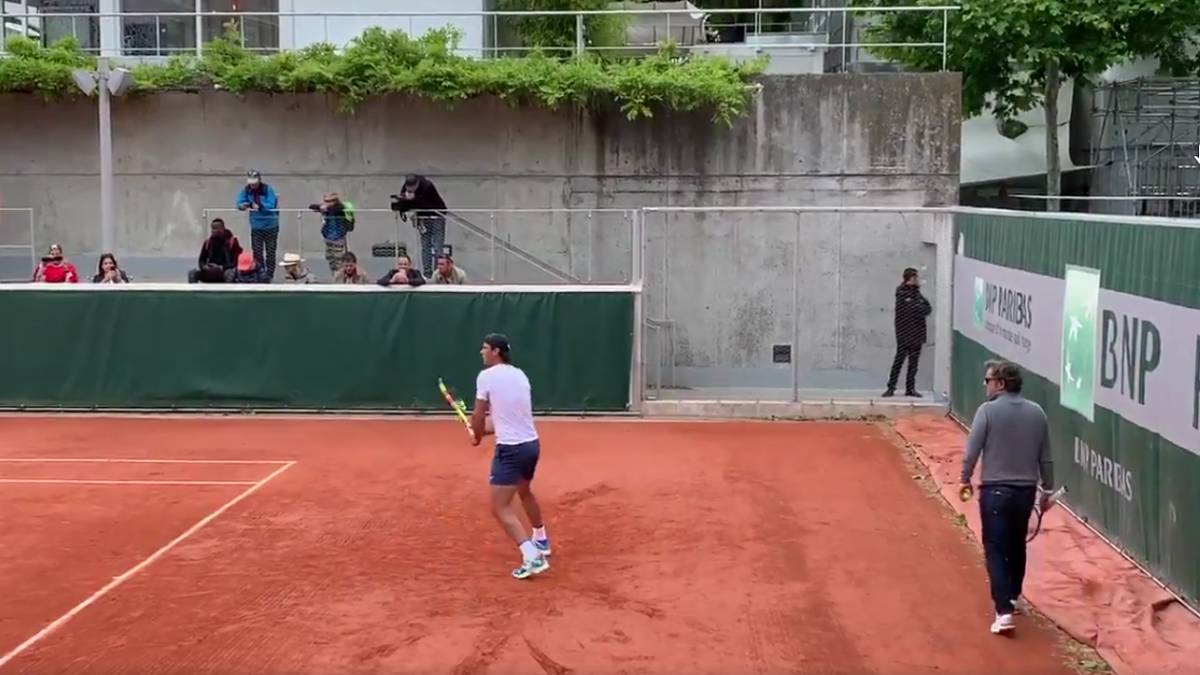 Rafa Nadal trained this Saturday a penultimate time before competing in the final of Roland Garros, which will take place this Sunday (15:00, DMAX and Eurosport) .
He did it on track four of the French venue at the same time as the beginning of the resumption of the semifinal match between Novak Djokovic and Dominic Thiem, which was postponed on Friday because of the rain, when the Austrian won by 6-2, 3-6 and 3-1.
The Balearic ball rallied with his coach, Carlos Moya, for 70 minutes, and was informed promptly by his team, which was joined on Saturday by another of his technicians, Francis Roig, the result of the match from which his opponent will leave for the game for the title.
Photos from as.com