Nadal: "The rules of Wimbledon are not fair"
The Spanish complained in the All England on the system of seeds, which favored Federer. It will debut on Tuesday before Sugita: "I have been improving day by day".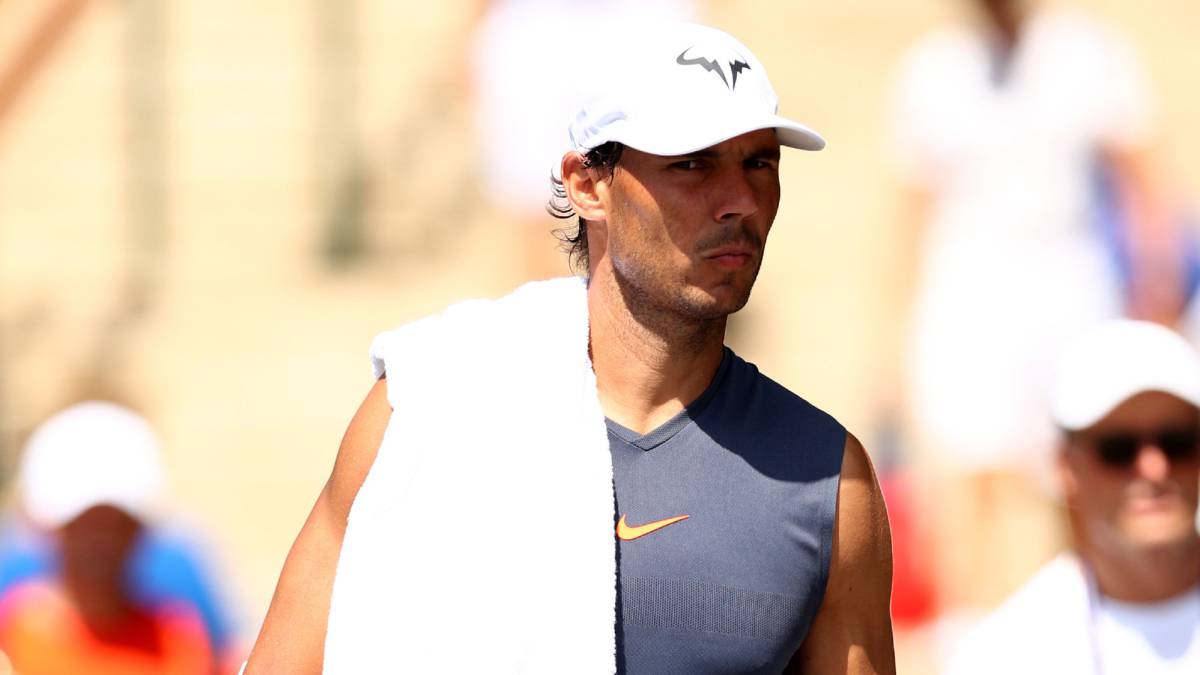 Rafa Nadal raised his voice in the All England Club to emphasize to the leaders of the London Grand Slam what he had already said in Mallorca. He does not like the headliner designation system. The one that takes into account the ATP points and those achieved in grass in the last two years and for which Roger Federer advanced him as number two despite the Spanish ranking is 1,325 points above.
"The season is not only played on grass and the position you occupy may make you have a worse picture. I respect the Wimbledon standards. Another thing is that you agree. I do not think it's fair what they do ", he pointed to the media. Although the relocation did not make him fall on the side of Novak Djokovic, whom he would only see in the final, number two exhorted the ATP to take action. "We are the ATP and we grant 2,000 points for the champion here, which are the maximum possible in a tournament ... And we allow them to do what they want. We should have something to say", encouraged.
But that is already for another year. Now, what matters is the debut against the Japanese Yuichi Sugita (258th) on Tuesday. A shock that will come without previous shooting in grass tournaments. He trained a week on the tracks of the Mallorca Open and played two games in the Hurlingham exhibition, with defeats against Marin Cilic and Lucas Pouille. "I have been improving every day and every time I leave feeling a little better. It's a special tournament because you arrive without playing competitive matches before, but I have time to keep training ", reassured.
A Hurlingham did not care. "It serves to adapt mobility. I do not give more value, "he said. Nadal did not want to delve into the possibility of a poisoned second round against the wayward Nick Kyrgios, who already defeated him in 2014. "I do not want to talk about him", closed. "I already won here in 2010 with a couple of complicated first rounds. Every game and every hour you spend on grass helps. " Step by step.
First difficult week
The first week at Wimbledon is in danger. The adaptation of the land to the grass (low and fast boat) has choked Nadal five times. He did not manage to reach the second week in 2015, 2013, 2012, 2005 and 2003. Always before much worse rivals ranking.
NADAL IN WIMBLEDON Year Round Rival 2018 Semifinals Djokovic 2017 Octavos G. Muller 2015 2nd round Brown 2014 Octavos Kyrgios 2013 1st round Darcis 2012 2nd round Rosol 2011 Finalist Djokovic 2010 Campeón Berdych 2008 Campeón Federer 2007 Finalist Federer 2006 Finalist Federer 2005 2nd round G. Muller 2003 3rd round Srichaphan
Photos from as.com