Nadal rescued his old serve for "confidence" weeks ago
This Sunday, the Spaniard plays the round of 16 of Roland Garros against the Argentine Juan Londero in the Philippe Chatrier (about 3:00 pm).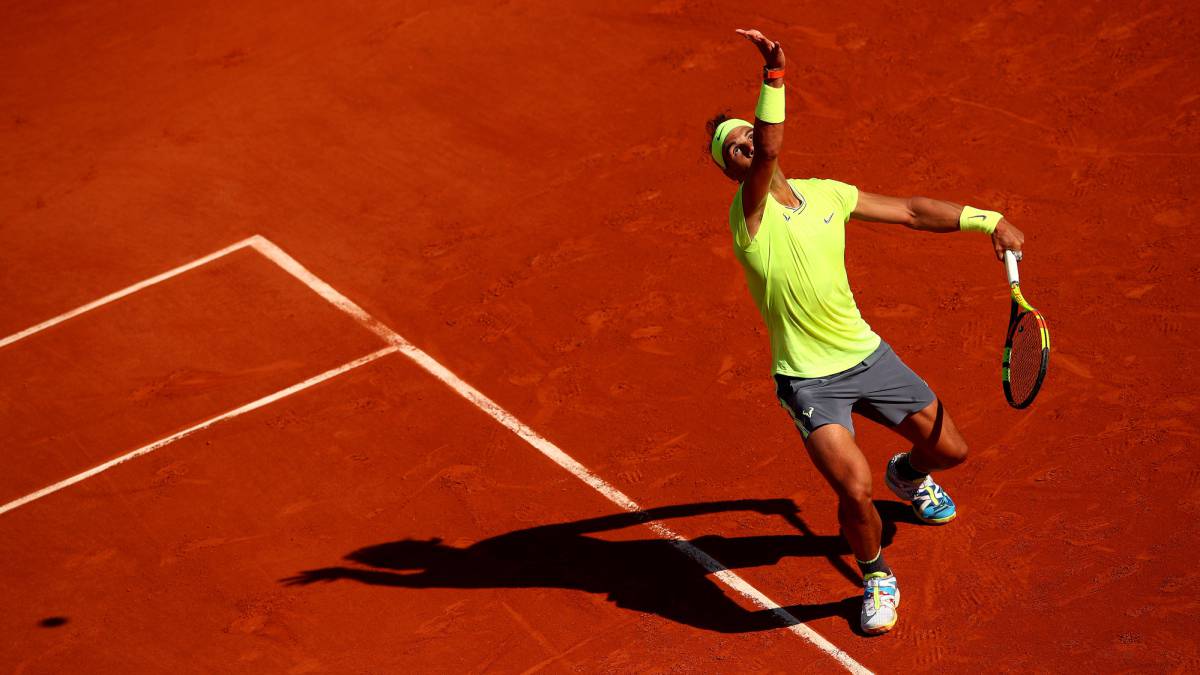 "I have returned to my normal, lifelong service, weeks ago.From Barcelona, I have recovered my previous service because I needed to return to my personal confidence, to my base." When you are a little low, you need to recover the things that they worked in the past ", Rafa Nadal recognized after winning David Goffin in third round.
Today (about 15:00, Eurosport), the Balearic faces in the eighth finals the Argentine Juan Ignacio Londero (25 years and 78º of the world), debutant in Grand Slams. It will do so with the mechanics it used before the last Australian Open and which changed for the hard track tour earlier in the year: "The one I used until the land tour, up to the Godó, had been positive I did well in Australia, Indian Wells and Acapulco, and gave me what I was looking for ", explained.
The case is that his old service, in which he raises his hand laterally, flexed his legs more at the time of throwing the ball into the air and enters less in the track with the right leg when falling, is not giving bad results in Roland Garros.
Nadal credited a 63% success with his first serve, has won 79% points with him and 66% with the second. And as for the average speed: 183.7 and 150.5 km / h. This is how he has scored 40 of the 43 games he has started on his turn. "In clay the game is a little different, We will return to the other after Paris", affirmed the number two in the world. That mechanics to which he wants to return in the grass campaign was elaborated with the help of technology and computer science, through a monitoring of the movement with cameras. With it pretendía gain speed and not punish both his right knee, two aspects that on land do not have much incidence to be a less harmful surface. In Paris the topspin effect has returned, especially in the second serve. Yesterday I work in full sun and heat during training with the sparring Vivien Cabos.
Photos from as.com