Nadal plays against the 'Emperor' Nishikori
The Japanese has 14 sponsors and is the highest paid ATP circuit. "He is the most professional of the circuit, zero dramas", assures his surroundings.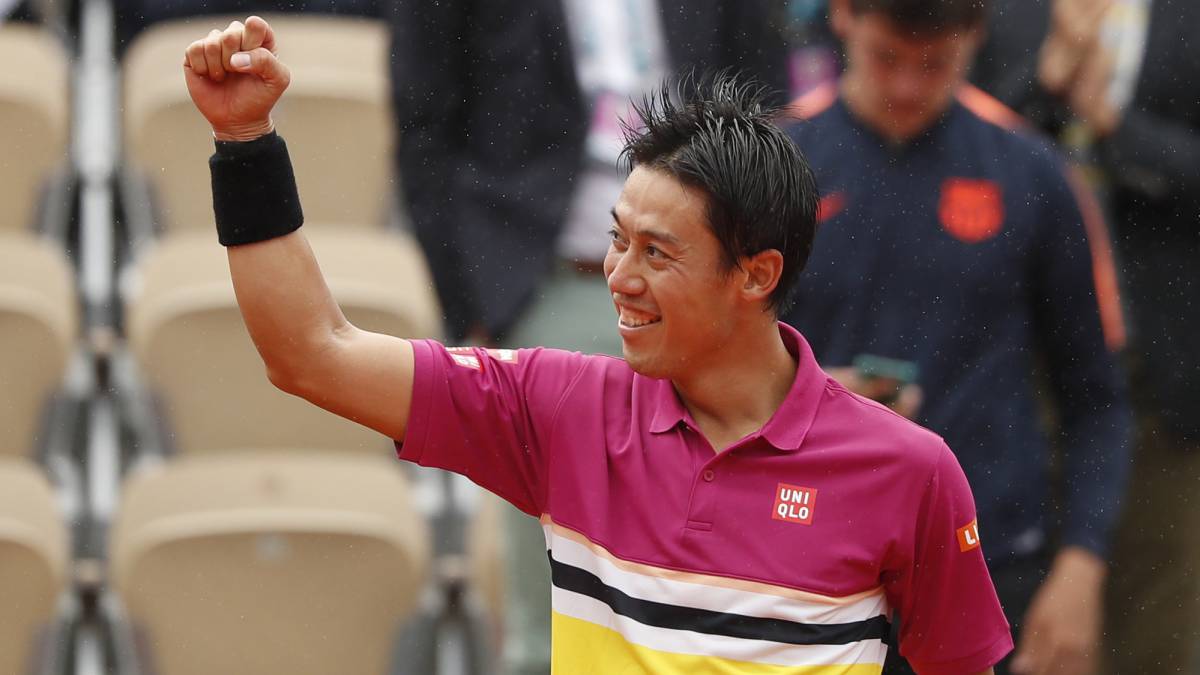 Rafa Nadal faces today (at 16:00, Eurosport) in qual final games from Roland Garros to Kei Nishikori, that yesterday defeated Benoit Paire with a lot of suspense in a match that had been postponed on Sunday due to lack of light (6 -2, 6-7 (8), 6-2, 6-7 (8) and 7-5). It will be the 13th duel between both, with a balance of 10-2 (8-0 on the ground, 1-0 in Paris) favorable to the Balearic.
The idol of Paris, 11 times champion, against the Japanese emperor, a tennis player who moves a lot of money in sponsorship and advertising contracts, which make him the most important male sportsman in all Asia and one of the most recognized personalities in his country, with thousands of followers and a retinue of journalists who accompany him 365 days a year . In Forbes's list of top-earning tennis players, Nishikori is third with 30.7 million dollars, behind Federer (68.6) and Nadal (36.8) and well ahead of number one in the list. world, Djokovic (20,9) .
A his 29 years and without having won a Grand Slam or a Masters 1,000, the seventh of the ranking has 14 recognized sponsors and only decides four hours each each year, not two or three days as European players are used to. But it's a quality time: record ads and take pictures for billboards. He is not going to say hello. That's why he has so many. The media interest it arouses is crazy. On the annual media day that organizes in December the agency that represents him, IMG, grants 50 interviews. He is followed by more than 40 journalists. For some it is his only job. As for social networks, it is difficult to gauge their impact, because in Japan there are eight different, but it has millions of followers. In the traditional, not so many, but not bad either: a million on Twitter, 503,000 on Instagram, 700,000 on Facebook.
Personal lines. Asahi, Japan Airlines, Uniqlo (the clothing brand Federer joined), Wilson, Nike, Jaguar and Tag Heuer are some of its sponsors and almost all have lines inspired by Nishikori, "the most professional circuit, zero dramas" , ensures your environment. A star that delegates and does not break the rules or evade taxes, that signs autographs to people who wait for him crying, as if he were a rock star.
Photos from as.com