Nadal: "It motivates me, but I'm not obsessed with Federer"
Rafa Nadal was very excited after getting his twelfth Roland Garros. "For me this is a dream," added the Manacor tennis player.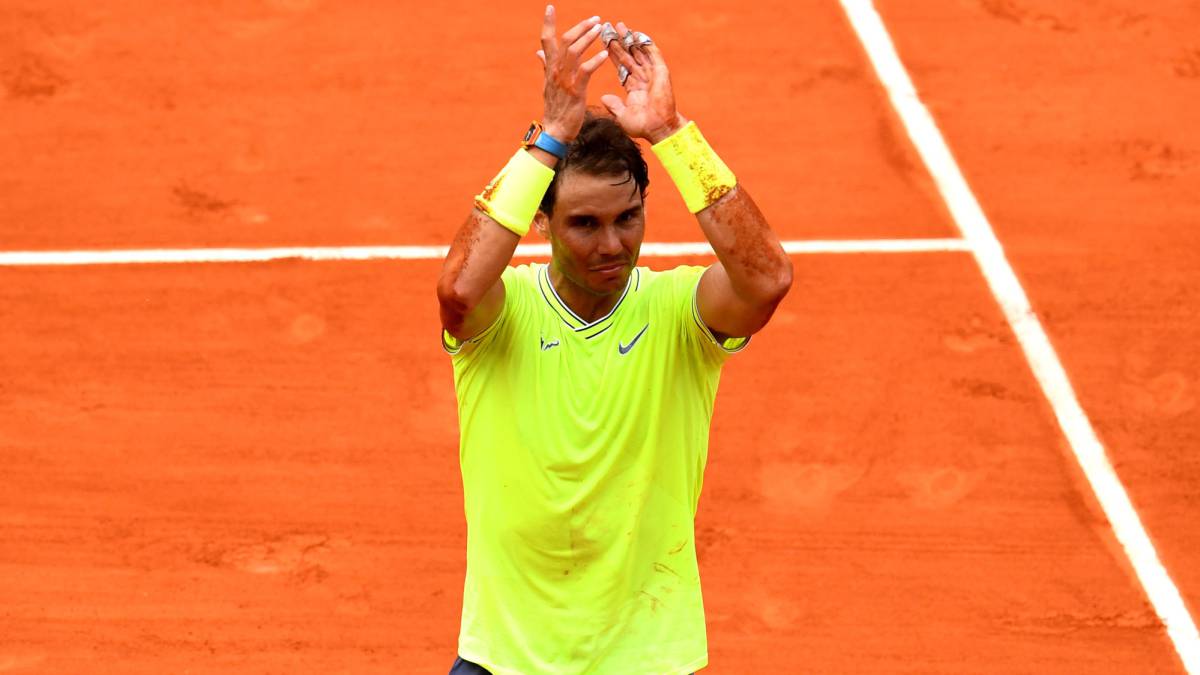 -Does the fact of coming from an era complicated by injuries make this triumph more satisfying?
-Yes. This year has been difficult and the past was also difficult. My tennis level was good, but I had many injury problems. Too many problems in the last 18 months. So that makes these last weeks very, very special.
-How do you manage to play each point as if it were a match ball?
-No, I do not do that because if not, I would lose more than I would win. If he played thinking like that, he would be more nervous. I have had many health problems throughout my career. So I always play with intensity and passion for this sport and for competing. The things I've been through probably give me that extra bit of passion when I play, because I know I will not always. So I try to be positive, intense and passionate. I need it.
-There were people who said that their style of play could not stretch their trajectory much and now they have won for the twelfth time a tournament that they already won when they were teenagers. What do you think about this?
-I do not know. The issue is that people like to predict the future. So when I listened to it, it did not make me sad, I just thought, 'It's okay, maybe yes and maybe not'. And that's it. The positive is that I have had problems, of course, but I always find a way to move forward. And here I am, with 33 years, enjoying, playing good tennis, and see how long I am able to manage and maintain this.
-Do you play any tournament before Wimbledon?
-I will not do it.
-Y compared to last year, what position do you see this time to compete on grass?
-As everyone knows, I love playing on the grass. And as everyone knows, I can not play as many weeks in a row as I did ten years ago. The last two tournaments I did at Wimbledon I felt close to winning, even when I lost against Muller in the second round, I played very well. And last year I stayed a point in the final.
-What did you think after losing the second set when you went to the dressing room?
-The first thing is that I went to the bathroom. But I also thought that I had to get back on track with the right mindset to keep control of the game, because until then I had not felt that. He had scored well. So I analyzed the things and saw that I had to solve the situation. He was playing well, the important thing was not to give him an advantage in his service to hit the ball comfortably.
-And what happened to his head when he won, when he threw himself for the umpteenth time on the ground to celebrate another title?
Honestly, I did not think of anything. I was not ready to throw myself on the floor, it's something that came to me. The first thing it gives you is a voltage drop. I can only say that winning again in Paris is unique to me and something complicated to assimilate suddenly. I will do it after a while.
-Now that you are closer, would you like to overcome Federer's 20 Grand Slam titles?
-Overcoming Federer is a motivation, not an obsession. What if I like it? Yes. But it's not what makes me get up every day and work. It is not the way I have to understand sports nor does it give me happiness. It fills me to enjoy my career.
Photos from as.com