"Rafael must prevent Federer from attacking him all the time"
Toni Nadal, ex-coach and uncle of Rafa Nadal, analyzed the Roland Garros semifinal match that the Spaniard will play against Roger Federer on Friday.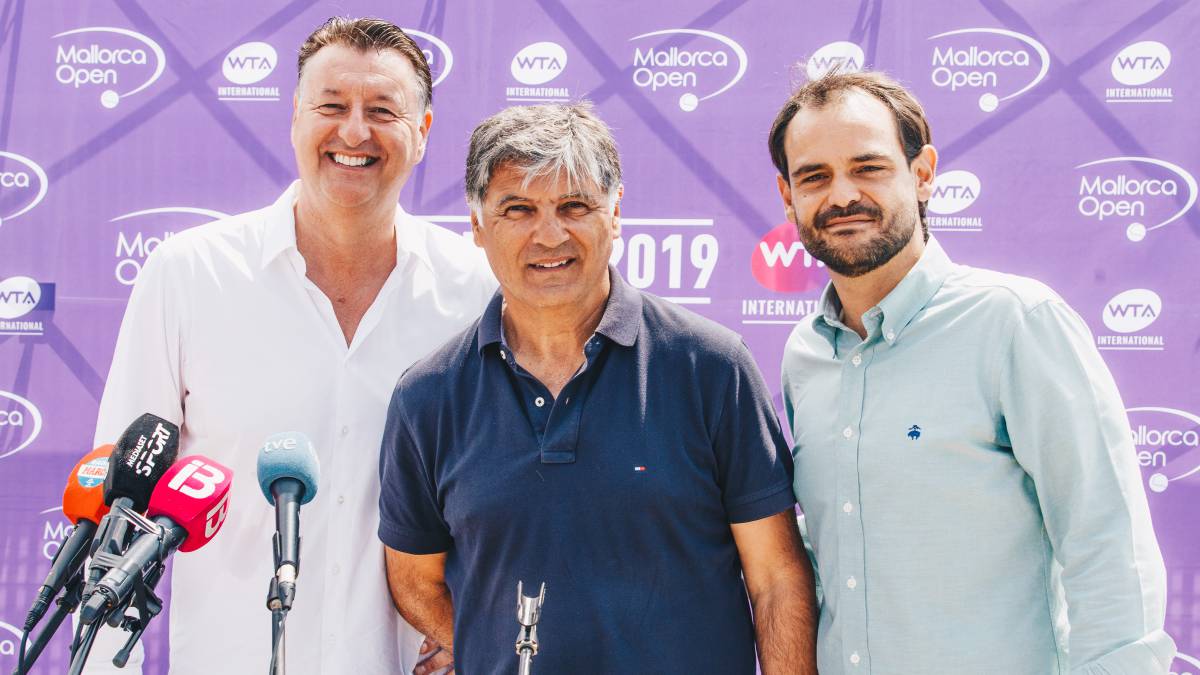 Toni Nadal, ex-coach of Rafael Nadal, has stated that his nephew should try on Friday that the match corresponding to the semi-finals of the Roland Garros tournament in Paris against Roger Federer "does not play to the rhythm" of the Swiss. "Rafael must prevent Federer from attacking him all the time," he said. "Federer, with the age he is (37 years old), I understand, will try to force a quick game in which there is not much exchange of punches. And Rafael agrees to the contrary, although I recognize that it is not easy to find weaknesses to one of the best players in history, "said Toni Nadal. The uncle of Spanish tennis player Rafael Nadal, currently number two in the world and a great favorite to win his twelfth title in Paris, made these statements on Wednesday at a press conference after presenting the fourth edition of the Tennis Open Mallorca at the Santa Ponça Country facilities Club, home of the women's tournament that is played on natural grass. Toni Nadal stressed that Rafael "is making a Roland Garros quite complete". "Have played very good first rounds. I was in the game against (the Belgian) David Goffin, before which he lost a set, not by mistake I think, but because he subtracted a little bit badly. more comfortable than expected because (the Japanese) Kei Nishikori is a great player My opinion is that Rafael is playing a very high level since the Tournament of Rome (won by beating the Serbian Novak Djokovic), in which he changed everything for him , and that level is still maintained, "he said. Asked about his prediction of the semifinal match against Federer, Toni Nadal, responded that "because of the history on clay" his former pupil is "superior". "Rafael has always been superior to Federer on the ground, at Roland Garros he has no loss with him, with the background I trust his victory, although it is also true that he trusted in the victory of Barcelona (against Liverpool) and we lost", added with a smile. Toni Nadal also commented on Rafael's three losses at the Monte-Carlo, Barcelona and Madrid tournaments. "A Montecarlo Rafael arrived without a good preparation but he reached the semifinals (he lost to the Italian Fabio Fognini) .I think that game diminished his morale and he already arrived badly at Barcelona, because although he improved he lost to (the Austrian) Dominic Thiem, that's where the doubts begin because the years go by and we do not know if you'll be able to maintain the level.Then he played in Madrid and something similar happened as he got a good one (Stefanos) Tsitsipas, although I think Rafael playing at his level is superior ",Indian. That stage in which Rafael "was hesitant", said Toni Nadal, finished in the Tournament of Rome when winning his first title of the season. "I spoke with him, trained well, regained his level and won (in the final) a very good (Novak) Djokovic. It was an injection of morale and I understand that now my nephew is the favorite to win Roland Garros," he summarized. Toni Nadal.
Photos from as.com