Mugello becomes the worst scenario for Rossi
The Tavullia went to the ground on lap 8 making the Italian track, next to Japan, the place where most times has left: four.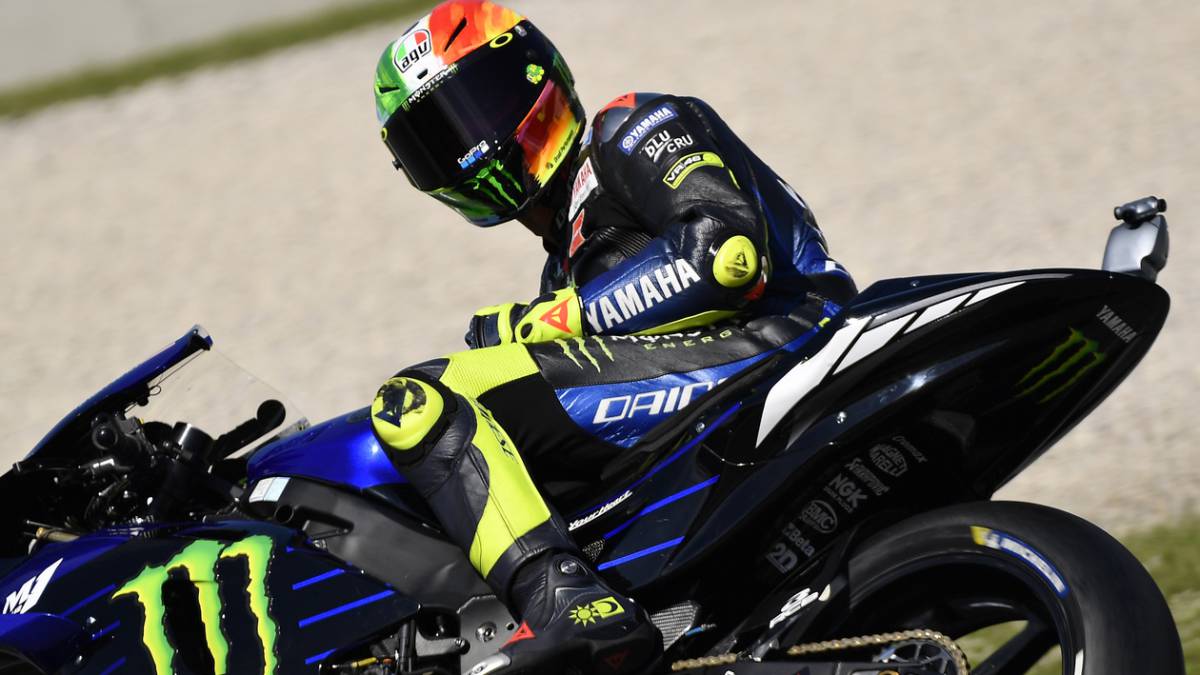 The home grand prize is always a special date for any driver and yet, over time has made for Valentino Rossi, after the idyllic relationship he had with Mugello chaining 7 consecutive victories in the queen category (2002-2008 ), the Italian track has gone from being a dream to its worst scenario in MotoGP. A few years ago it was almost unthinkable to see 'Il dottore' on the ground and in the Italian GP, Valentino slid down the asphalt with his M1 in round eight, raising up to four the occasions in which he has abandoned in this layout (2001, 2013, 2016 and 2019). He equates in withdrawals those he has signed so far in Japan (2005, 2011, 2016 and 2017), with the Japanese layout being the worst frame so far as he abandons.
If something has stood out from the nine-time world champion in addition to his talent, that has been his regularity. Especially on Sundays. Valentino closes its biggest consecutive streak of races without stopping at 29 and signed it between the 2008 Qatar Grand Prix and the Brno 2009, appointment to go adding uniformly large intervals of races completed throughout his career. He continues to maintain the level, in fact last season he did not hit the ground at any time, but now it is more usual to see him make mistakes, in part, for a Yamaha that is forcing him to drive to the limit to try to save the furniture.
In Mugello the ballast came in the free third of the weekend, when he could not attack the clock after crossing the goal a second after the checkered flag fell. He started from the eighteenth position and the pressure, and he let himself see a few laps before his fall when he left the gravel demonstrating how the situation surpassed him. "I have to memorize to be able to remember a weekend as bad as this", told Valentino as a conclusion after the grand prize, in statements where he not only alluded to his performance.
The Italian also referred to the M1, from which he does not expect much more for this course: "I do not think we can do great things this year because the engine is frozen", recalled, pointing out other weaknesses: "We have suffered at all points since the beginning. and third speed, it's not only top speed but also acceleration. " Now Montmeló awaits him, the stage where he achieved his penultimate victory, to try to overcome the flight. But he is aware of the reality: "I love Montmeló, but also Mugello and Le Mans ... It will be necessary to try to be concentrated, but in the current situation it is very difficult" .
Photos from as.com