Morientes: "It's exciting the next season of Madrid"
The former white player and ambassador of LaLiga, in an act in Egypt: "The next season is full of aspirations for the fans, the most important title is the League".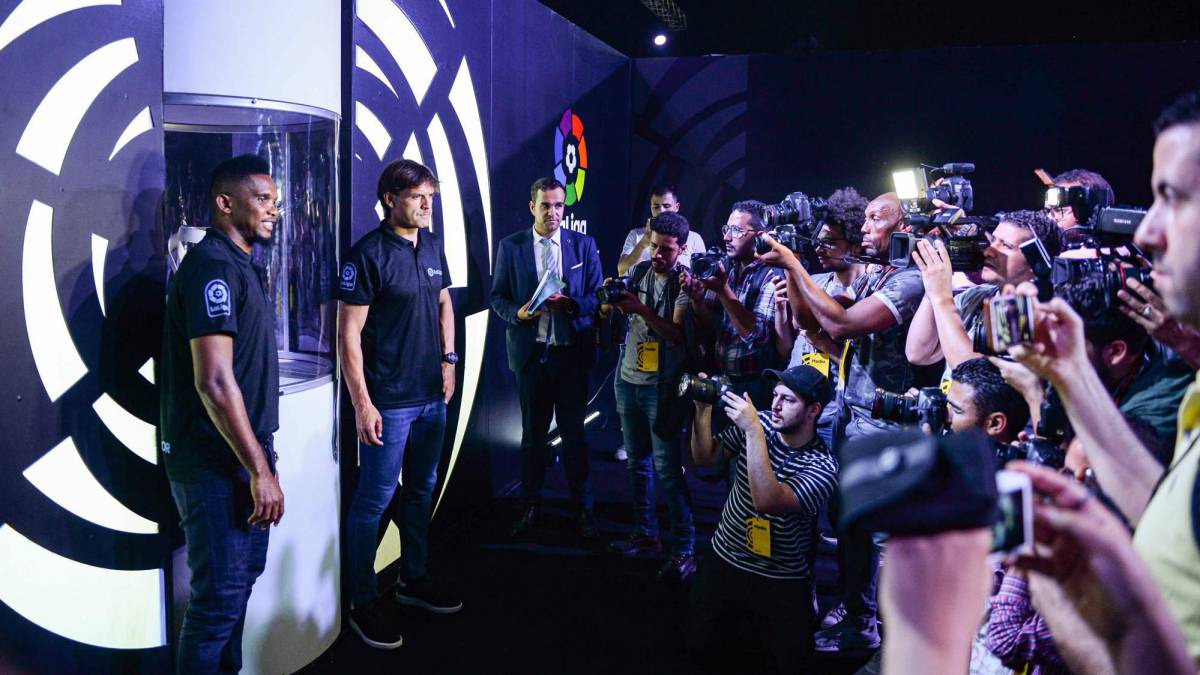 After an act of presentation of the first space in Egypt for fans of LaLiga, which was inaugurated this Thursday on the eve of the African Cup. Fernando Morientes, ambassador of LaLiga, has reviewed the news of Spanish football.
The former Real Madrid striker said that the past season of whites "was full of problems and obstacles, but the next will be much stronger and exciting after the signings of the white team ".
In his statements to As, Morientes said that last season of Real Madrid was bad: " It was very clear that the season was full of problems. When you have two and a half months left in the season and you are not competing for anything, you have a problem. "
Regarding the next season of Madrid, Morientes was optimistic: " Next season will be exciting after the signings " . Precisely, on the market said that "to date, the market promises a very good season, up front there are wonderful players like Hazard or Jovic, in the defense has come Mendy, and signed a player who promises a lot like Rodrygo. if in the next days other soccer players will be signed ".
Preguntado Morientes on if the white team, after the signings and those who will arrive, can be considered 'neogaláctico', he said: " The galacticos is a term that they like I think that the next season will be full of aspirations for the fans, and I think the most important title for the fans and the team will be La Liga ".
Morientes was also asked if he was 'victim' of Madrid of the Galacticos: "No, it was not, I was very lucky to play with that generation of soccer players. Thanks to that stage I was able to play in other big clubs like Monaco, Liverpool and Valencia ".
It has been confirmed that Raúl González Blanco will train Castilla next season and Morientes spoke about it, according to which Rodrygo, the Brazilian pearl signed and presented by Madrid, could be part of the subsidiary, as Vinicius did last season: "The plan followed by Castilla is successful, it is a perfect place for a promising soccer player, and Vinicius Junior is the best evidence, since he went through a progression phase, and this helped him to fit in and perform well with the first team. It will be very difficult for Rodrygo, we will see what he can do next season and if he can win a place in the starting line-up or not ".
Photos from as.com