Modric: "I still have the strength to continue at Real Madrid"
"Surely important players will come, it's what we need, I'm looking forward to a great season of mine and Real Madrid," he said in Universo Valdano.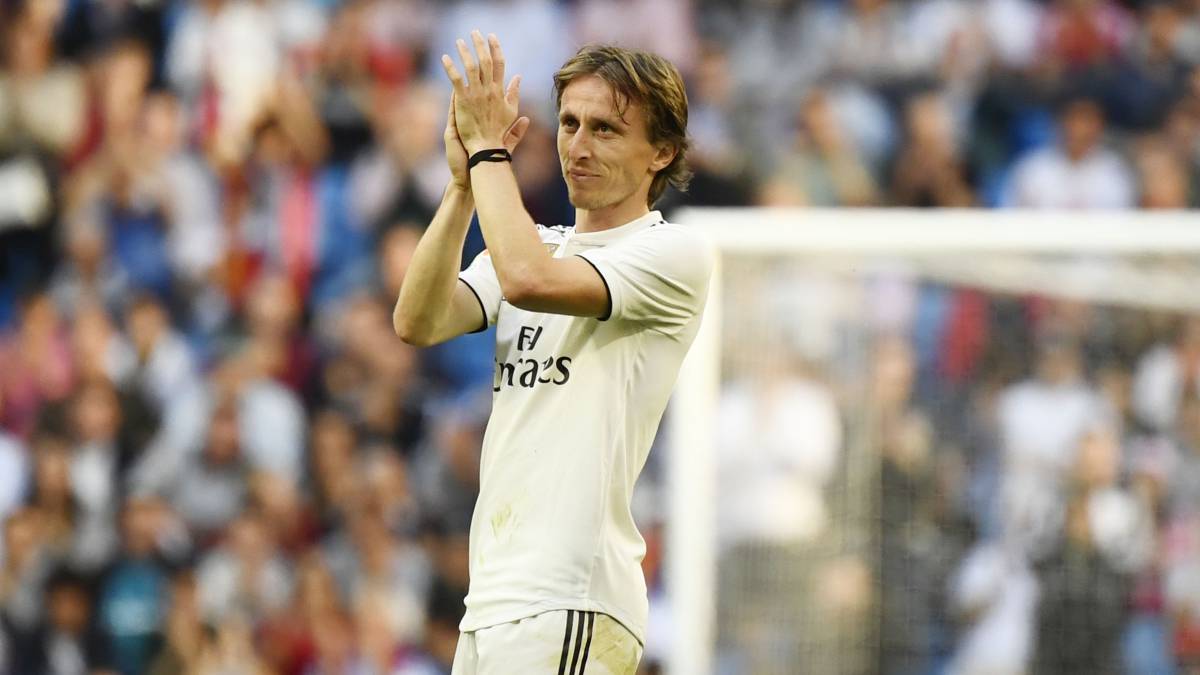 Luka Modric faces a new season with enthusiasm and desire to do well after the bad year of Real Madrid in 2018-19. The Croatian reviews in Universo Valdano, program of #Vamos in Movistar +, his performance with the white team, with his selection and the future of Real Madrid.
Play with Croatia: "Very proud to represent my country every day. It's a satisfaction, I want to continue until the coaches think I can help and I think I'm valid for the team, the day I do not believe it, I'll go, I do not need anyone to tell me, this team has always had great players We were obsessed with doing something in the generation of '98 in France, they were an example for us, we made an impressive world championship, finally we did something great according to the talent we have in the team. something big, they were always with us, it was hard to lose the final. "
World Wear:" It's exhausting everything, but when you're there it's huge physical and mental. You play for your country, it's the greatest thing you can do in your career ".
Guerra in Croatia:" These things that happened in Croatia due to war theme influenced us a lot. Playing for Croatia is a dream of every kid who plays there. We have a unit that is our strength, we are proud to represent our country. The wear was huge, but when you win you forget everything and want to play more. "
Final of the World Cup:" We gave it our all. Going this far affected me a lot to the season, physical and mental. The physicist can recover, but the mental ... I have had a very irregular season. I always dreamed of doing something great with Real Madrid. My career would not have been complete without doing something with Croatia. This was my last chance to do something big, that's why the wear was enormous. "
near withdrawal:" I'm not going to put any limits, let's go little by little. I feel good although this year has not been good, I admit it. I still have the strength to continue playing in Madrid and at the level it demands. You are at an age to enjoy, because when this ends ... "
Balón de Oro:" Winning these individual titles is something impressive, especially today with Messi and Cristiano. It's something amazing. I'm very happy. It's a compliment to my career. "
Life after soccer:" I still have not thought about it. I would like to be linked to football, but I do not know in what way. Sometime when I think about this, I see that coach is not something I like. When I see the headaches that coaches have with us ... At the moment enjoy football. My family loves life in Madrid, we have many friends here, it's a city where we can stay and live. Croatia is my country and I will always be connected there, my parents, my friends ... "
Next Madrid:" A better Madrid. I expect a Real Madrid competitive in all aspects and all titles, what we have not done this year.
Veterano of the locker room: "I am one of the elders of the team, it is a responsibility, I like to have it. to have a better season, to see if we can win important titles, the fans deserve it, they have been with us this year although it has not been a good year, I am sure that important players will come, it is also what we need. and Real Madrid, I hope the season starts ".
Photos from as.com