Mladenovic, Thiem's girlfriend, wins the doubles and is number one
Mladenovic won in the doubles final, with partner Babos, Duan and Zheng. The French has assured the world leadership. "I win with my best friend and my boyfriend plays the final."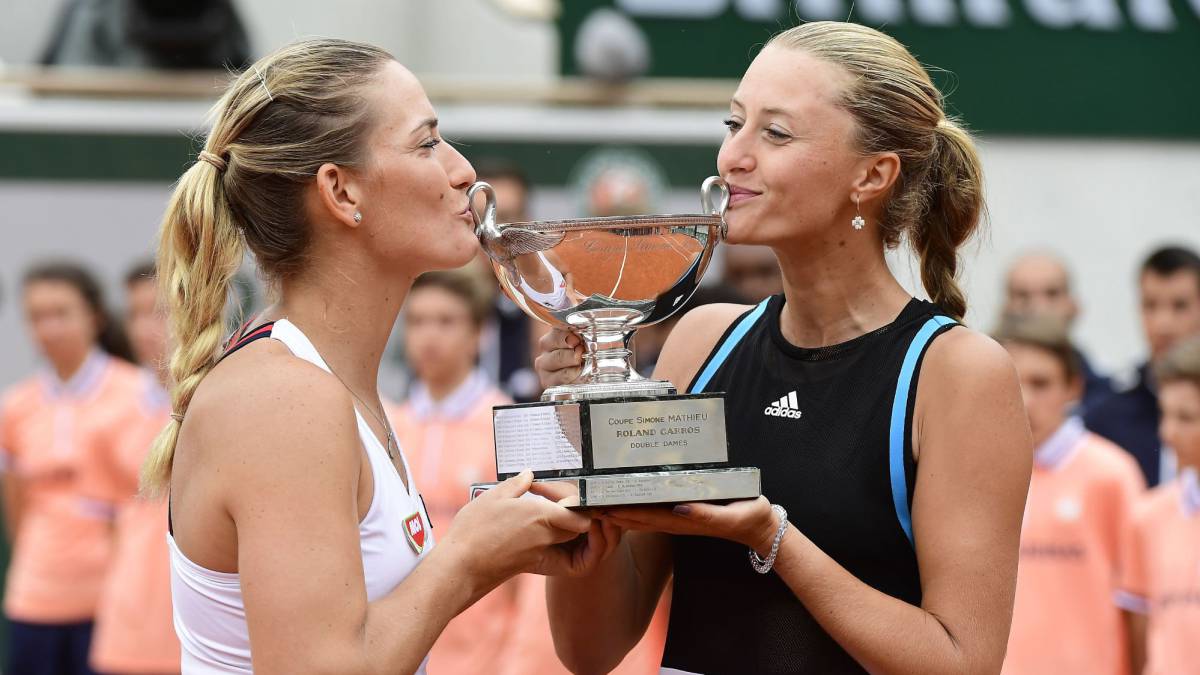 Kristina Mladenovic and Timea Babos, seeded number two, won the women's doubles tournament at Roland Garros by beating China's Yingying Duan and Saisai Zheng in the final by 6-2 and 6-3 in 70 minutes. French (26 years and 4th of the ranking), girlfriend of the male singles finalist Dominic Thiem, secured the world number one in pairs to reach the title match, which is the third Grand Slam to win, second in Paris after the of 2016 with Caroline Garcia. The other one was already won by Babos at the 2014 Australian Open. The Hungarian player goes from five to two.
Babos reaps his second trophy, with the one mentioned last year in Melbourne, in his sixth major final - he also played the of Wimbledon in 2014 with Mladenovic (in blue and black in the photo) and in 2016 with Shvedova, and those of the US Open 2018 and Australia 2019 with the French-. Kiki had another final with Garcia in the US Open 2016.
The winning duo was much superior to that formed by Duan and Zheng who debuted in a big and with 80% of points won with first, avoided surprises by granting only one break to his rivals, who had never gotten that far. "I win with my best friend and my boyfriend plays the final," said Mladenovic before receiving the trophy. "Thank you for everything you bring me, Timea, I am very happy about this because we had a bad time in the Australian final in January," he continued.
Photos from as.com