Míchel, awaiting the renewal of Akapo
The Equatorial Guinean side ends contract and this week there will be a meeting in which his continuity in Huesca will be negotiated. He has played 14 games this year.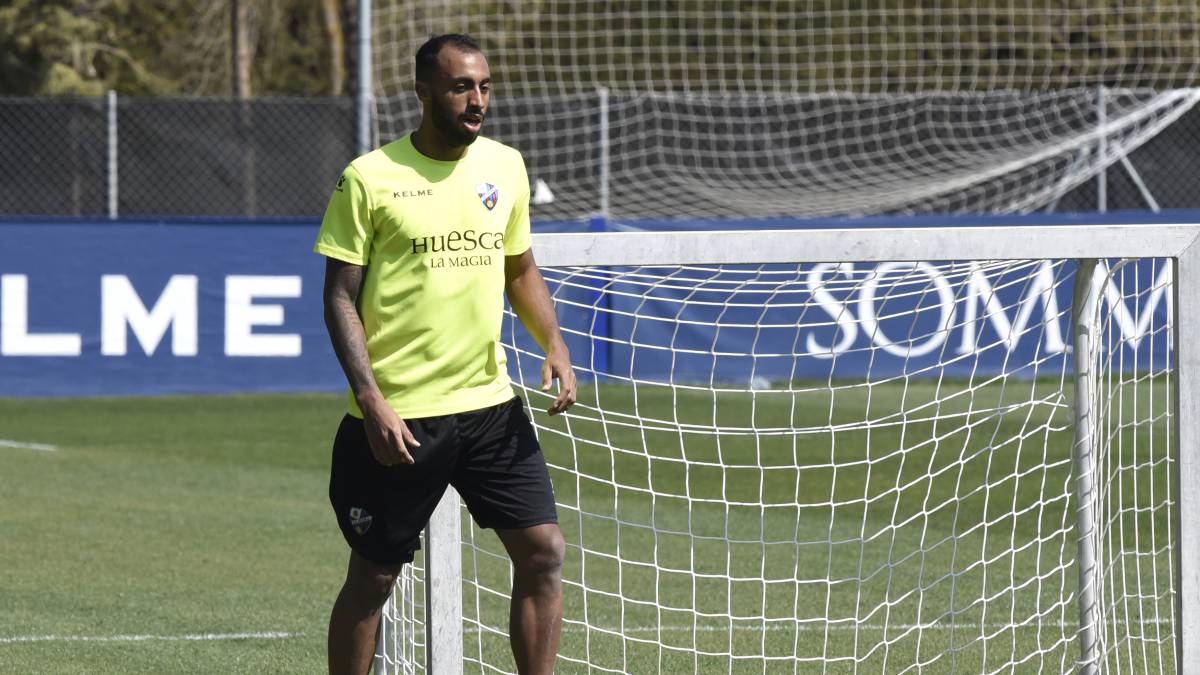 Carlos Akapo wants to continue in Huesca and the club wants to have the lateral . The international defender with Equatorial Guinea seems to remain in the Altoaragon team next season, although everything depends on a meeting in which the sporting director and players of the player from Elche will be summoned throughout this week. The continuous injuries have weighed the progression of the speedy lane and the proposal of the Huesca team would enter the plans of the defender.
Akapo at the moment is recovering from a remodeling of the external meniscus of his right knee. An intervention that took place in Barcelona last May and that will leave you in the dry dock until next September. The player dragged different physical problems during the last season that prevented him from offering the level he had been showing in the Huesca. The 26-year-old defender played last season 13 games in the Primera Division and accumulates 61 matches as a Barça player in the last three seasons.
Rubén García, the sporting director, wants the team headed by Míchel next season to have two level players by position. At the moment the club has only five players last season for the next project in Second: Pulido, Galán, Gallar, Ferreiro and Enric Gallego. To this list of footballers Carlos Akapo would join if they finally agree on the two parties to remain in the Altoaragonés team.
Continue the wait time for Mikel Rico
The agreement between the Sports Society Huesca and Mikel Rico is total and only missing that the Huesca club makes it official. The Basque player will return to what was his house ten seasons later. Mikel Rico will live his rd stage in the entity oscense, the first in 2007-2008 yielded by the Polideportivo Ejido, the second owned by the Catalans in 2009-2010, and went to Granada for 600,000 euros in the 2010-2011.
Photos from as.com