Meeting with Pirelli without success to return to the tires of 2018
On the initiative of Red Bull and Ferrari, there was a meeting of the ten teams and a change of compounds that would have effects from Belgium was voted.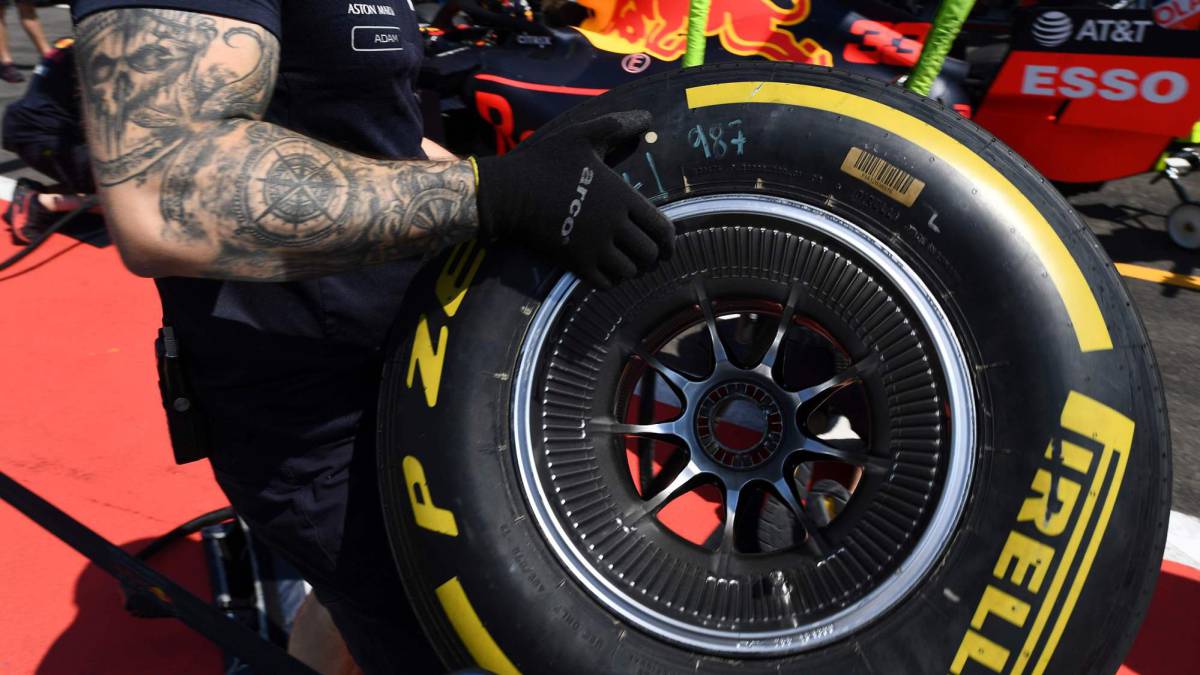 From the beginning it seemed unlikely that the proposal would continue as of Friday at noon, but its peculiarities should be explained: the ten teams of F1 met before the free practice with Pirelli to discuss a change of tires and pose a return to the compounds of 2018, with the tread somewhat thicker, leaving aside the employees for this 2019. Red Bull and Ferrari captain this motion with the argument that the current tires favor Mercedes. Better said: they fit perfectly to your needs. And they rely on the past GP of France, with no alternative in the fight for victory, poking at the wound of the FIA and F1: without a show this season, some fans will escape.
For the vote to go forward, the agreement of a qualified majority, seven teams of ten, and that was impossible because Mercedes is against, which easily drags the two teams powered by the Germans, and both McLaren and Renault have not been in favor at any time. In fact, Carlos Sainz himself preferred not to point to the tires: "For a common element that we have all the cars, I do not think there's a need to complain" . Yes Haas, Alfa Romeo and Toro Rosso, three teams directly linked with Maranello and Milton Keynes, respectively.
Al regard, who has criticized this gesture is Toto Wolff, director of Mercedes competition: "As an athlete, I do not think F1 should change the rules because some have done a better job than others Do it mid-season, introduce a kind of 'balance of benefits' (WEC style) in a sport that has always been of excellence, we should reconsider if F1 should be the top of motorsport. " Difficult to justify a decision of this type in the middle of the season, although Pirelli claims to be prepared to supply new tires from Belgium. In addition, who says that with 2018 Mercedes tires will not be equally unbeatable?
Photos from as.com