Márquez improves his numbers last year in 6 races
His big 2018 started with three wins, one second and two zeros for 95 points. Now he has three wins, two seconds and a zero for 115.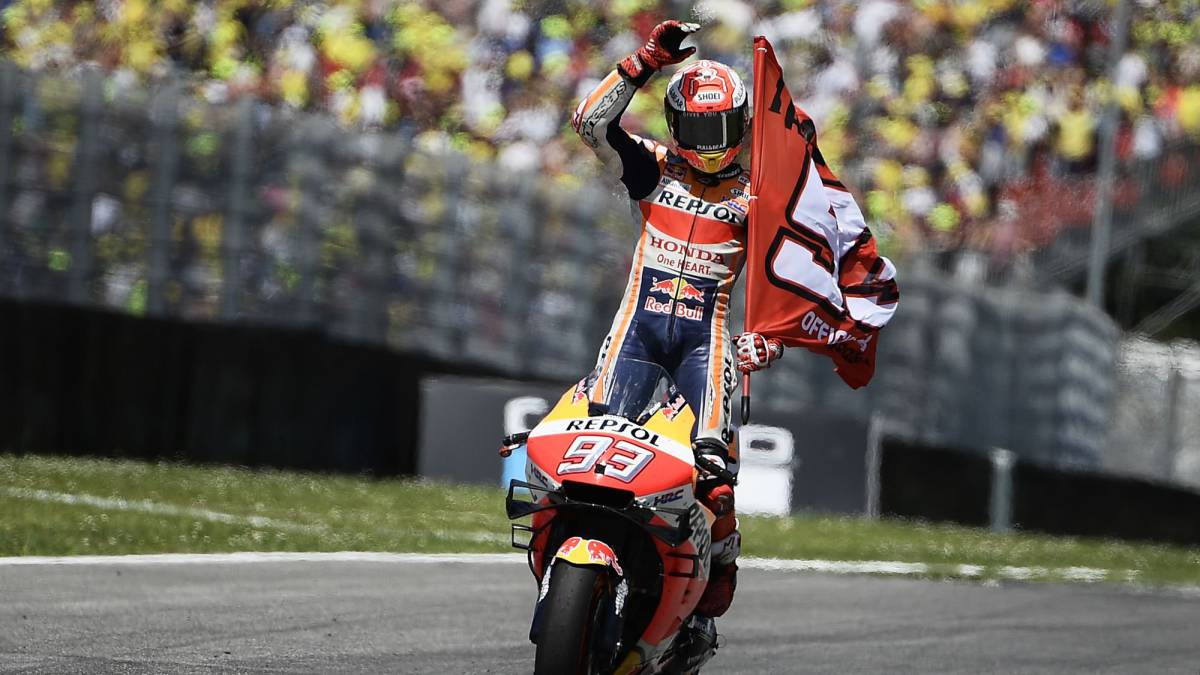 With second place today behind Petrucci in the beautiful circuit of Mugello, Marc Márquez already improves his numbers last year in six races, and that's saying a lot, because in 2018 he started with a lot of force and ended up closing the title in Japan, with the last three races of the season, Australia, Malaysia and Valencia.
Until the Italian Grand Prix, the sixth event of the season, the champion had nailed his numbers from last season in the first five races of the year (three victories , a second and a zero). In the sixth he added a second zero, by falling in Mugello's race a year ago, and now he has obtained a much better prize that makes him surpass himself.
His impressive 2018 started with three victories (Texas, Jerez, Le Mans), one second (Qatar) and two zeros (Argentina and Mugello) for a total of 95 points. A now has three victories (Argentina, Jerez and Le Mans), two seconds (Qatar and Mugello) and one zero (Texas), for a total of 115 points. It is not surprising that nothing else to get off the Honda has said that " This is a second of the championship. "
In what he loses the Catalan is in the advantage of points in his favor with respect to the second classified in front of the general. The previous season had a rent of 23 points over Rossi, 28 on Maverick and 29 on Dovizioso. Now his advantage is only 12 points over a Dovizioso that is being much more regular than last year. The one from Ducati now carries one victory (Qatar), one second (Le Mans), two third (Argentina and Mugello) and two quarters (Texas and Jerez), for a total of 103 points.
Last year Andrea was at this point of championship to 29 points of Márquez, with Maverick and Rossi in between of both. Now, there is no one among them and the title begins to be theirs only, because Rins, the third, already travels to 27 points of the head. The step forward of the Italian this course is in the absence of zeros, because in 2018 he dragged two in the first six races, Jerez and France, and added with less force than now: victory in Qatar, second in Italy, fifth in Texas and sixth in Argentina.
Photos from as.com