Márquez always wins the title when he leads on vacations
Holland and Germany arrive chained this year with Marc at the head of the table with 37 points of income, so very badly he must be given to not lead the break.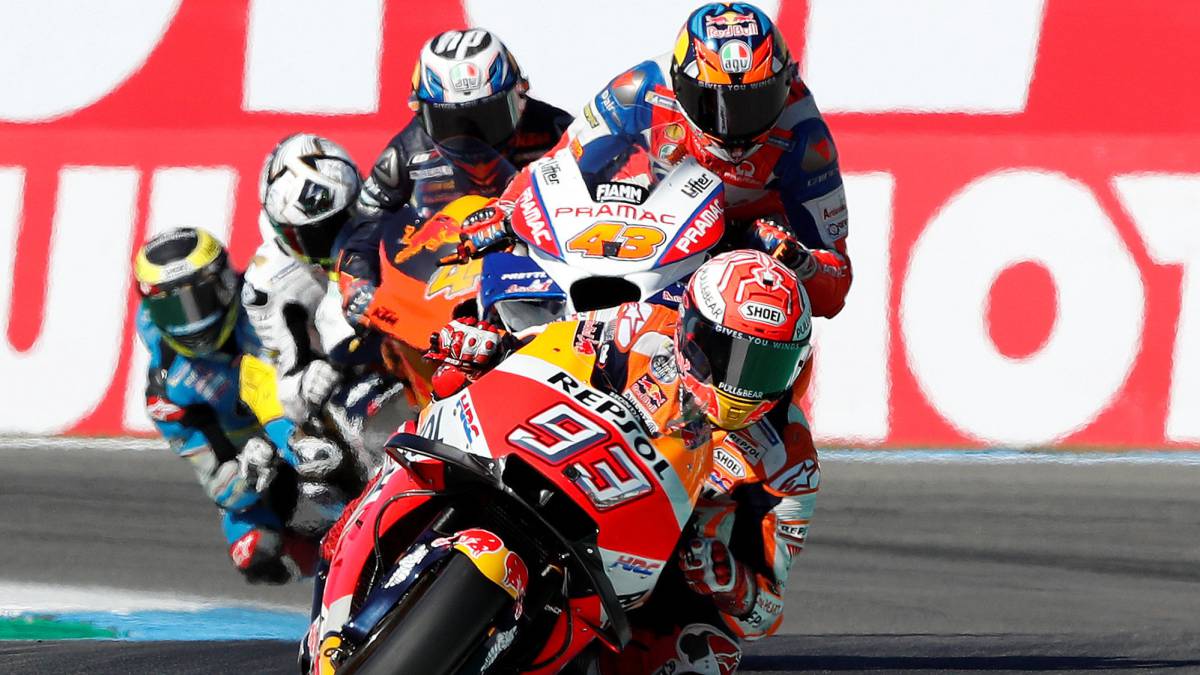 El GP de Holanda arrives chained this year to GP of Germany next week, in what is the first of the three doublets that awaits the summer for the World Cup caravan. The others are Czech Republic and Austria (August 4 and 11) and San Marino and Aragón (September 15 and 22). The one of now supposes the prelude of the traditional summer break, a point of the calendar to which Márquez always that has arrived leader has finished gaining the title. That has happened in five of the six seasons that until the date has completed the one of the Repsol Honda in the class reigns and at present it enjoys 37 points of advantage on Dovizioso, the first of the persecutors, so very badly they have to give him Assen and Sachsenring, where always it wins, not to leave the front of the general also this year ...
The most scandalous course of the ilerdense was the one of 2014, the second for him in the queen class, arriving at the summer break with 77 points of rent on Pedrosa and immersed in a stroke that would last until the ten consecutive victories. It was broken in August, in Brno, by a defective tire that deprived him of fighting for another triumph.
The tightest year was 2017, when he went on vacation with only five points of advantage over Maverick. It was the year in the one that the Honda was not up to and had to run more than ever with the calculator. In the two dates before the break, he got a good third in Assen, coinciding with Rossi's last World Cup victory, 115, and a victory in Sachsenring, where he has always won since he did it for the first time in 2010. That is, who has nine consecutive victories there and in a week will look for the tenth, but before will try this Sunday to reissue his triumph of last year in Assen, scene in which he has won five times: one in 125cc, two in Moto2 and two in MotoGP. It is not bad, although it is only a third of the time that the King of Assen, the Master Angel Nieto (15) .
Marquez on vacation after Germany
year Advantage Result
2013 +2 Pedrosa Champion
2014 +77 Pedrosa Champion
2015 - 65 Rossi Tercero
2016 +48 Lorenzo Champion
2017 +5 Maverick Champion
2018 +46 Rossi Champion
Photos from as.com