Marga Torres: a Spanish on the podium of the Canadian GP
The Spanish is Hamilton's engine engineer and picked up the trophy for the constructors' winner after the British driver's triumph.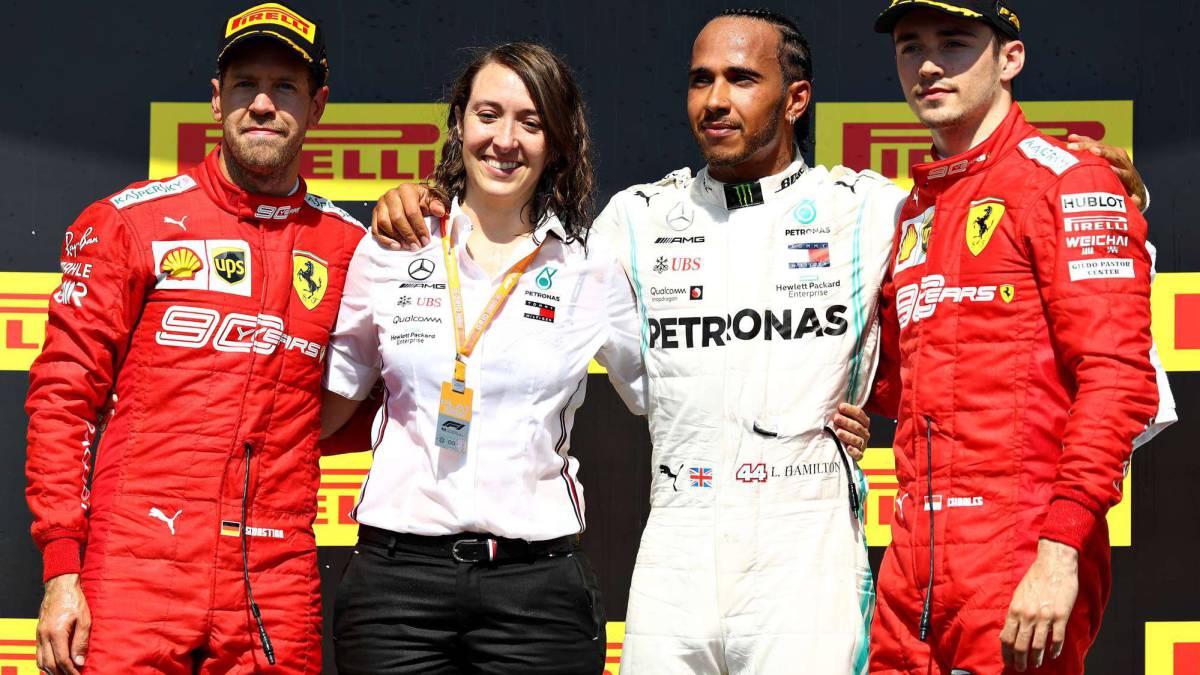 A for all purposes, Mercedes won to Ferrari in the circuit of the engines, although he did it without overtaking, and the Brackley team awarded with the podium to the engineer of the power unit of Hamilton, which is Spanish and is called Marga Torres. The Madrilenian climbed to her first box in the F1 and bathed with the champagne of Lewis to Leclerc. A Vettel no, because the German contained his tremendous anger at those times.
With industrial engineering studies at the Polytechnic University of Madrid and an Erasmus at the Stake of Paris, has always worked in the area of engines and there was made a hole in the grid of the F1. First in Renault Sport, then Renault F1, and later in the Mercedes Propeller Division, based in Brixworth, supporting clients such as Lotus, Manor or Williams until she was recruited for the first team.
It is a motorsport fan since forever. "When I was in the university was commissioner and technical delegate of the land rallies in the Federation, instead of partying, spent the weekends in the races", confessed in a recent interview with As in which was manifested in favor of the continuity of the hybrid engine, less noisy but "much more interesting technically" .
Photos from as.com