Marc Gasol, cautious: "The work is not yet complete"
Toronto Raptors pivot does not throw the bells on the fly: "We are not happy yet." It is a triumph of the first ring of his career.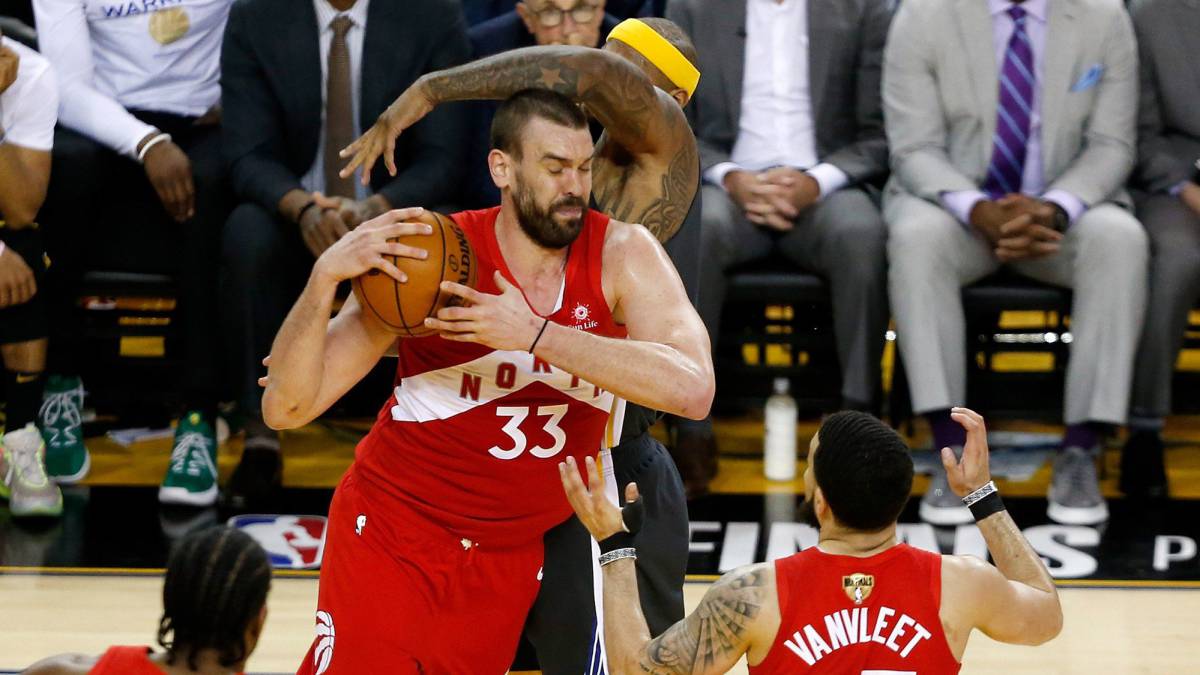 Exactly 125 days ago, Marc Gasol played his last game with the Memphis Grizzlies. Four later he left what was his home for 10 and a half seasons to move to Toronto. And the transfer, although with much pain for him, has been a success: the Spanish international is a single triumph of winning the first ring of his career and become, along with Pau, the only pair of brothers to win a championship.
However, do not take anything for granted. Despite the clear advantage (3-1) and with all the odds in their favor (33-1 when the Finals are with that marker), Marc Gasol calls for calm. "We are not happy, the work is not done yet," he said as soon as the fourth match ended. "We are all happy, but not satisfied."
Marc, on Ibaka: "He deserved a match like that"
Gasol has become a key player in the Nick Nurse system. Grabbed in the starting line, the Spanish allows a good circulation of ball and a punctual annotation: in these playoffs averages only 9.4 points, its lowest average ever. In 22 games only seven times has he exceeded ten points, with 20 points his maximum in the first game of these Finals. The colossal presence of Kawhi Leonard allows him to squeeze his skills in other facets of the game as a defense, smothering in the two against one Curry.
And if the forward needs a squire, other brave appear. In the third was Kyle Lowry with 23 goals (5 of 9 from the triple) and this morning, in the fourth, was Serge Ibaka. The Hispanic-Congolese made a number from the bench not seen in almost 20 years with 20 points and 75% effectiveness. "He deserved a match like that," said Marc.
Photos from as.com