Magnussen's spectacular accident in Canada
He destroyed the Haas on the home straight against the Wall of Champions, although he qualified for Q3 because nobody else could improve his time.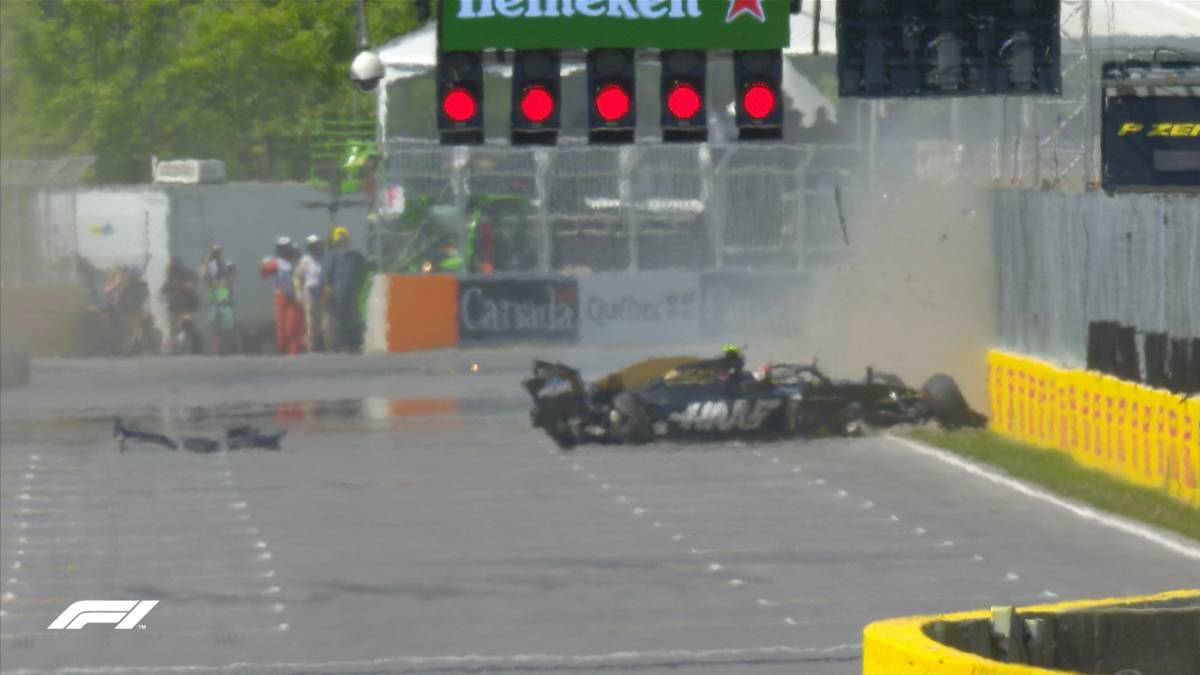 The tension was maximum at the end of Q2, with several drivers with work to do, such as Verstappen, and practically everyone on the track in case the track improved excessively in the last minutes of the session. Kevin Magnussen came on his fast lap with the Haas, he marked the cut from Q2 to Q3, and somehow managed to qualify tenth because nobody else could score a good time: he crashed when entering the straight on the historic wall of the champions, even though he is not, and he destroyed his car bouncing off the wall that separates the pit lane from the track. The VF19, shredded especially in the front suspension.
It was the most spectacular accident of the weekend, for now, in a circuit that invites you to approach the walls, semi-urban, where the track tends to be dirty while not passing the cars and with concrete nearby. In any case, the Danish did not run any danger because the wall of the champions is protected with three rows of 'tec-pro' barriers, the most technologically advanced to contain this type of impact. In fact, this area of the track is a claim for attendees with a special VIP terrace included.
Photos from as.com