Maffeo: "It was clear to return to Girona, in First or Second"
The lateral assured that "we know that the objective is the ascent". "I was happy here, there were no doubts in returning, my wife and my family were happy," he said.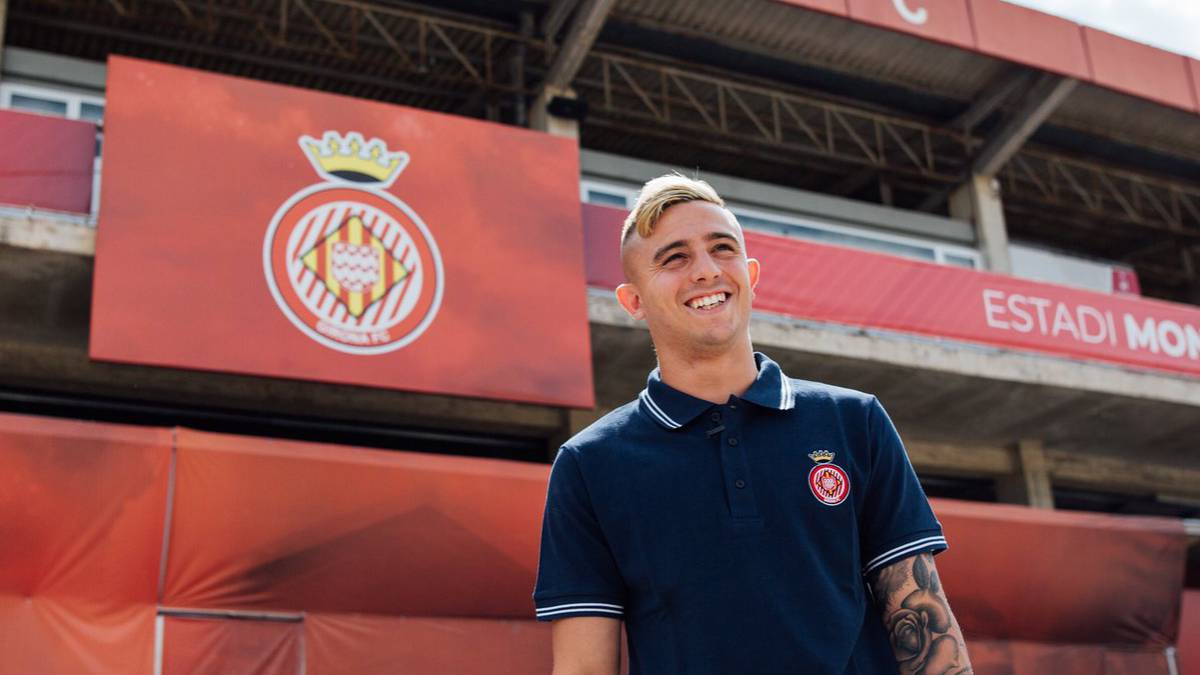 When Maffeo decided that his stage at Stuttgart had ended, he knew exactly where he wanted to return. Girona is for him his home, as he has recognized so many times, and did not hesitate for a moment to wear the Girona shirt again: "I knew I wanted to play here, either in First or Second. easy, I went back to where I was happy ". And it is that the idyll of Maffeo with the club of Montilivi will last at least a fourth season (this one that starts now) and is that not only he is comfortable in the city: "I was happy here, there has been no hesitation in coming back, my wife and my family were happy," he said.
And it is Maffeo's intention to "stay at the club" since he wishes to "stay here a lot" . A future that not only depends on the wishes of the footballer (it is owned by Stuttgart) but that a promotion would pave the way a lot. In First, for Girona, it is much more viable to undertake the signing of Maffeo. And that is, how could it be otherwise, the collective goal of the team: "We must not obsess about the promotion, but we are clear that it is the goal of the season", confirmed the player. And he knows well what He speaks, since he already played two courses with Girona in the silver category: " We know what the Second Division is, despite being one of the favorites we will not achieve anything if we do not fight and work hard in every game" .
protagonist of the day, also spoke before the media Quique Cárcel, sports director, who was pleased by the addition of the side: "Pablo has the illusion that we need players to achieve the objectives. That he is the first incorporation is very I am convinced that we will make a great team, "said Prison. He recalled that the soccer player "has not had an easy year in Germany" to which Maffeo added that "I have matured, I have become stronger and I have learned things to improve" .
Photos from as.com